After suffering a heartbreaking loss in Game 4, the Oklahoma City Thunder came back and dealt an even more demoralizing defeat to the Los Angeles Clippers in Game 5 to take a 3-2 series lead. Will this series provide yet another stunning fourth quarter comeback or can the Thunder close it out in LA?
So far each game has been defined by one of the key match ups we identified in our series preview, with Game 5 coming down to the difference in decision making by Chris Paul and Russell Westbrook. Create a betting account today and have your say on how this incredible series will pan out.
[sc:NBAArticles ]
Oklahoma City Thunder vs. Los Angeles Clippers Round 2, Game 6 Betting Preview
Series Scores & Schedule
Game 1 – May 5, Los Angeles 122 at Oklahoma City 105
Game 2 – May 7, Los Angeles 101 at Oklahoma City 112
Game 3 – May 9, Oklahoma City 118 at Los Angeles 112
Game 4 – May 11, Oklahoma City 99 at Los Angeles 101
Game 5 – May 13, Los Angeles 104 at Oklahoma City 105
Game 6 – May 15, 10:30 PM ET – Oklahoma City (+4.5) at Los Angeles (-4.5); total 212.5  – view all NBA lines

Game 7 (if necessary) – May 18, TBA – Los Angeles at Oklahoma City
Betting on the Oklahoma City Thunder
Never, ever, count out the Thunder if both Kevin Durant and Russell Westbrook are still in the game. Not even with a seven point deficit with less than a minute remaining. Not even with Durant going 6-for-22 from the field. They're so good that anything is possible.
[sc:NBA240banner ]Of course, the Thunder had a little luck on some big calls to aid their remarkable Game 5 comeback, but credit their stars for putting them in a position to win. Russell Westbrook (38 points, 14-16 FTs) kept them in the game with his fearless drives to the basket and despite a horrible shooting night, Durant performed like an MVP in the final minute with two huge shots.
Durant's shooting should markedly improve in Game 6, but he and Westbrook (probably) can't bail the Thunder out forever. They'll need more production from their third and fourth options, Serge Ibaka and Reggie Jackson. The usually-consistent Ibaka (13 PPG in the playoffs) has failed to reach double-figures in back-to-back games, while Jackson (8 PPG) continues to be a non-factor in the series.
The Thunder were a formidable road team in the regular season (25-16, 2nd best in the NBA) and continue to be one in the playoffs. They are 3-1 SU/3-0-1 ATS in their last four road games.
Betting on the Los Angeles Clippers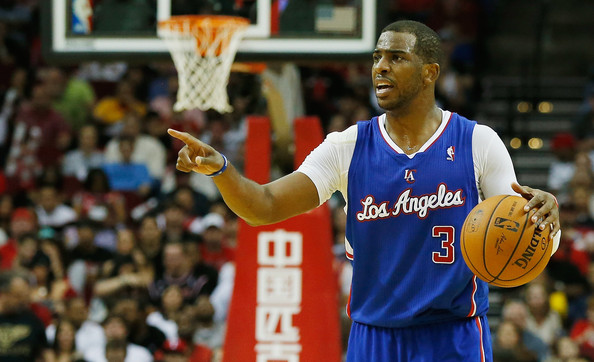 Whatever the Thunder felt after Game 4, the Clippers are feeling right now after letting a chance to play a close out game at home slip away. Chris Paul's three huge errors in the fourth quarter, including the botched final play, ultimately cost the Clippers the game.
If there's any silver lining to this game, it could be that Paul (22 PPG, 12 APG in the series) feels personally responsible and comes out with a vengeance in Game 6.
Paul won't need to do it alone though. He'll lead a balanced Clipper offense that had five players with 16 or more points in Game 5 and kept OKC on the ropes for 47 minutes. Blake Griffin (24 points and 17 rebounds in Game 5) is dominating his matchup with Serge Ibaka, while Jamal Crawford (16 PPG in the series) has provided instant offense throughout the series.
The Thunder got over their gut-wrenching loss and so should the Clippers, especially on their home floor. Los Angeles is 7-3 SU in its last 10 home games.
Writer's Prediction
The Clippers' many weapons get the better of the Durant- and Westbrook-dependent Thunder. Take the Clippers to win and cover -4.5 in Game 6.
[sc:NBA490banner ]
2,235 total views, 1 views today
Comments
comments