---
Being a conference that's abundant in offensive production, the Pac-12 should be as hotly-contested this 2017 as the previous season and with plenty of fireworks at that.
Have a look below at how we've predicted each of the 12 West Coast teams will pan out in terms of total regular-season wins.
---
Most Recent Articles
---
Pac-12 Regular Season Win Total Predictions
North Division
1. Washington Huskies
Last season: 12-2 (8-1)
From out of nowhere, the Huskies made a name for themselves in Division I football by winning the Pac-12 for the first time since 2000 and finishing as fourth-best program in the nation.
Even though the team lost star wideout John Ross to this year's NFL Draft, rising quarterback Jake Browning, stud running back Myles Gaskin and 15-touchdown receiver Dante Pettis are all returning this season to prove to the entire conference that their magical 2016 run is no fluke.
Writer's Prediction: Washington easily ends up with OVER 10.0 wins.
2. Washington State Cougars
Last season: 8-5 (7-2)
Overlooked by their more successful rivals from Seattle, the boys from Wazzu actually had an explosive offense that almost equalled that of the Huskies'.
On the other hand, the strength of the Cougars' attack was also through the air, and unfortunately, two of their top three receivers are gone and this leaves standout quarterback Luke Falk with fewer weapons to tinker with. As such, Washington State's backfield, which had three 200-yard rushing games last season for the first time in school history, must stabilize the offense and not make their passing game all too predictable.
Writer's Prediction: Another eight-win season for the Cougars results to barely hitting the OVER at 7.5.
3. Stanford Cardinal
Last season: 10-3 (6-3)
Stanford's offense still has plenty of question marks heading into this season, especially with electric running back Christian McCaffrey now in the pros. This means the team's defense must do the heavy lifting all over again. Last year, the Cardinal's shutdown D only had lackluster efforts in losses to Washington and Washington State, yet those two defeats were crucial enough for them to ultimately miss out on the Pac-12 title hunt.
The West Coast has a ton of prolific offense-minded programs, and Stanford's sound defense coupled with a rather middling offense may not be enough for the team to regain is past glories this year.
Writer's Prediction: The Cardinal finish with UNDER 8.5 victories.
4. Oregon State Beavers
Last season: 4-8 (3-6)
As mentioned earlier, the Pac-12 is ripe with powerful offenses, and the Beavers aren't really packing as much heat heading into the upcoming season. Case in point: they won all four of their games last season wherein they scored 34 or more points and lost all eight contests wherein they went under that mark.
Oregon State's defense, which gave up averages of over 200 yards on both sides of the opposition's attack, leaves little to be desired as well. The team is far from the worst program in Division I, but it could very well be the worst in the conference.
Writer's Prediction: The Beavers end up with fewer wins this year (less than four) that their previous campaign.
5. California Golden Bears
Last season: 5-7 (3-6)
There's some quarterback controversy brewing in Berkeley in the wake of Davis Webb's departure, leaving Cal's offense in a bit of a conundrum. Still, the hiring of new offensive coordinator Beau Baldwin should do wonders for the team's offense.
On the other hand, the Golden Bears had one of the worst tackling defenses in the conference last season and they did little to improve in this department during the offseason. It'll be a long season for them if they continue to give up over 230 rushing yards to their opponents per game, but at least their passing defense is passable enough to contain the Pac-12's high-flying offenses.
Writer's Prediction: Finishing with a six-win season might be the best-case scenario for California.
6. Oregon Ducks
Last season: 4-8 (2-7)
Oregon's streak of eight-straight seasons finishing no worse than second in the divison came to an end last year. However, the team arguably has an offense that could very well trump that of the Pac-12's juggernauts. The Ducks lost little to no significant pieces on O, and having breakout quarterback Justin Herbert play his first full season coupled with a backfield crew that combined for over 2,000 rushing yards and 27 touchdowns make for a lethal combination.
However, Oregon had one of the most atrocious defenses last season to say the least. The hiring of coveted former head coach Jim Leavitt as the team's new defensive coordinator is promising, but not until we see just how much of an improvement Leavitt's tutelage makes will we be able to instill much more confidence that the school will be right in the thick of the Pac-12 title race.
Writer's Prediction: The defense is still suspect, so we'll have to side with the Ducks going UNDER 7.5 wins.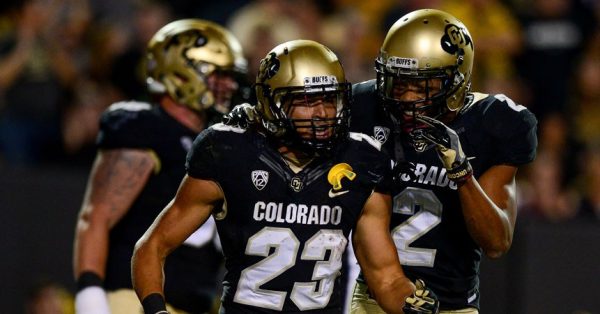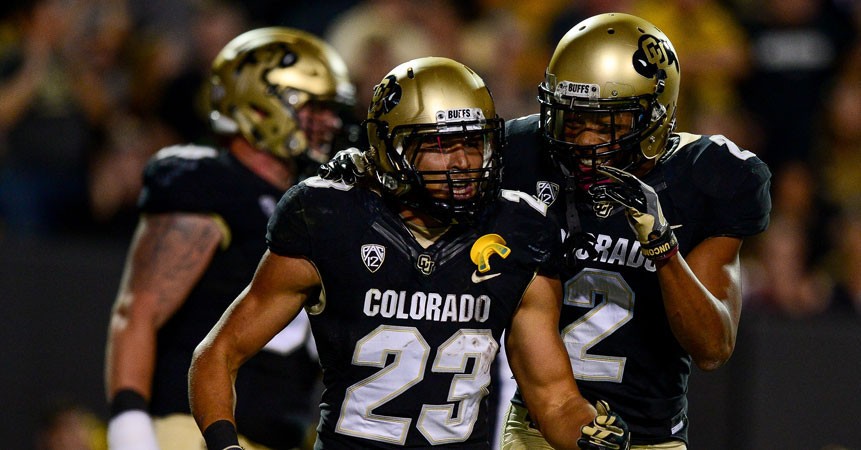 South Division
1. Colorado Buffaloes
Last season: 10-4 (8-1)
Along with the Huskies, the Buffaloes threw a wrench themselves into the South's norm in the standings after finishing atop a division for the first time in over a decade and no higher than fifth place in the eight seasons in between that span.
Running back Philip Lindsay will headline a balanced Colorado offense once more, but the passing game needs to step up and not leave the production all up to Lindsay. The team's outstanding defense from last season saw quite a few key departures this year as well, so a slight regression is probable for the boys from Boulder.
Writer's Prediction: The Buffaloes fail to defend their division crown, but still manage to end up with OVER 7.5 wins.
2. USC Trojans
Last season: 10-3 (7-2)
Experts and oddsmakers alike are banking on the Trojans to emerge as the eventual Pac-12 champs. Not only do they have the highest odds of winning the conference at +110, they also have returning quarterback Sam Darnold, who's currently the front-runner to win the Heisman Trophy this season with a price of +400.
Darnold doesn't have as many dependable receivers to work with on paper, but that's where his lofty projections at finishing with a banner season come in. Now if the team's D also sees improvements in pass-rushing, USC might very well finish with the best record in the Pac-12 with ease.
Writer's Prediction: Finishing with OVER 9.5 wins is an attainable task for this year's Trojans.
3. Utah Utes
Last season: 9-4 (5-4)
Utah's calling card has always been to excel in smash-mouth football, so a powerful running attack along with a stout defense will be the team's formula for success all over again.
Then again and as we've reiterated here on more than one occasion, the Pac-12 is filled with dynamic passing offenses, so another good-but-not-great season is probably at hand for the Utes. Grinding out wins via the run isn't as optimal as it once was, even if the D does its part to keep offensive possessions a-coming.
Writer's Prediction: A winning record still seems likely for this highly-consistent program, so take the Utah to go OVER 6.5.
4. Arizona State Sun Devils
Last season: 5-7 (2-7)
The Sun Devils had one of the worst passing defenses in the FBS last season, which means they're in line to be on the losing end of high-scoring affairs in conference play.
On the bright side, the addition of Alabama transfer Blake Barnett gives Arizona State a unique skill set at QB that'll complement current starter Manny Wilkins' own strengths rather than have the two fight for reps. Sadly, the team's O-line is still a mess and this unit may delay any expected progress out of their two signal-callers.
Writer's Prediction: Another five-win campaign appears to be the ceiling for this year's Sun Devils.
5. UCLA Bruins
Last season: 4-8 (2-7)
Without a dependable running game to lean on, the Bruins will have to rely on a supposedly healthy Josh Rosen to win them games. Rosen, a viable sleeper pick at +2,200 to win the Heisman, is capable of putting up huge numbers on a weekly basis and will be the X-factor for UCLA to tay competitive in the conference.
The Bruins' defense also bid farewell to a handful of their top producers, but was able to hang around against opposing offenses for the most part. It's really all about Rosen's health and sustained production through the air, and this makes the team such a wild card in the Pac-12 this season.
Writer's Prediction: UCLA's offense is revitalized as the school finishes with OVER 7.0 wins.
6. Arizona Wildcats
Last season: 3-9 (1-8)
A slew of injuries last season led to the Wildcats finishing with a losing record for the first time in the Rich Rodriguez era.
While Arizona's offense is likely able to bounce back from its issues with previous injuries, the same could not be said about its defense. The secondary can't be counted on to force turnovers, and the front seven can't contain third-down situations. having said that, it'll probably be another long season for the Cats of Tucson.
Writer's Prediction: We're doubtful that the Wildcats will finish with a .500 record; UNDER 5.5 wins sounds about right.
Create a betting account now to start placing stakes on some college football futures action before the regular season officially kicks off!

1,827 total views, 1 views today
Comments
comments