It's all fun and games for the Washington Capitals these days, as Alex Ovechkin and pals are just lording over the rest of the NHL. The Caps look to further improve their NHL-best record when they host the bumbling Philadelphia Flyers, who needs to start stringing wins together if it plans to join the playoffs.
Read on for a breakdown of this matchup. You can also check out our preview of Avs vs. Kings.
Philadelphia Flyers vs. Washington Capitals Betting Preview
Where: Verizon Center, Washington
When: Wednesday, January 27, 2016 8:00 PM ET
Line: Philadelphia Flyers vs. Washington Capitals – view all NHL lines
TV Broadcast: NBCSN (Local: PHI)/ NBCSN (Local: PIT)
Betting on the Philadelphia Flyers (20-18-8)
The Flyers extended their losing skid to three games following a bitter 3-2 loss to rival Boston on Monday. It's not about to get any easier for them, as they travel to Washington to face the league-leading Capitals.
After a hot start this month, going 4-1 in their first five January games, the Flyers have gone ice cold, winning just once over their next five outings. Their latest descent was mostly due to a sagging defense that has allowed 14 goals during that five-game stretch.
Against Boston, though, the Flyers managed to outshot the Bruins, 36-31, which could be taken as a positive heading into Philly's match against Washington. Limiting Alex Ovechkin and crew's shots on goal isn't going to be a walk in the park for Philly, but the Flyers would be in a better position to score an upset this Wednesday if they win the possession battle this time around. The Caps massively outshot Philadelphia in the first meeting (32-20) in a 5-2 Washington victory on November 12.
Wayne Simmonds has been the Flyers best scorer thus far this month as the forward has five goals this January. Brayden Schenn has already picked up his offense, having scored four goals and chipped in 10 assists over the last 10 games.
Philadelphia, which is scoring 2.2 goals per game, is 2-1 in its last three road games.
Create a betting account now and see if you're prediction will be right on target.
Betting on the Washington Capitals (35-8-3)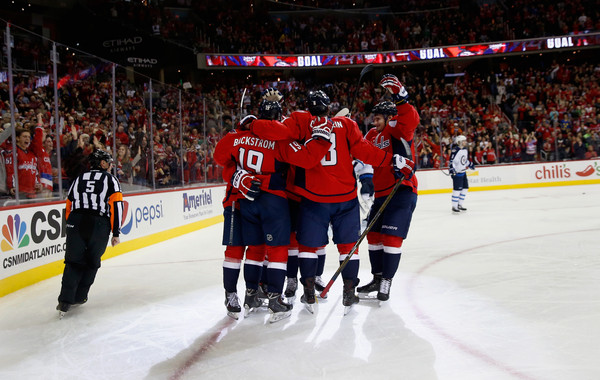 Hopefully for the Caps, a long layoff won't cause them to cool down later tonight. Washington hasn't played since January 19, when it beat Columbus 6-3, as two of its games were postponed because of winter storm Jonas that swept the East Coast over the weekend.
All rust aside, the Caps are definitely looking great in this second matchup with Philadelphia. As of this writing, Washington is first in goals for per game (3.3), power play percentage (27.1), and in goals against (2.2), while ranking fifth in penalty kill percentage (84.8). All these numbers suggest that Washington's about to hand the hammer down anew on the Flyers, whom they've bludgeoned in the earlier meeting.
Washington's special teams must be itching to get on the power play against the Flyers again. For one, the Capitals went 2-for-3 on the man advantage in that November game. Moreover, the Caps have gone 4-for-6 on the power play over their last two games.
Braden Holtby looks to add more to his impressive season, as he is expected to start between the pipes later tonight. Holtby, who allowed three goals on 35 shots in the win over the Blue Jackets, has a 30-5-2 record with a 2.01 GAA and .930 SV&%.
Washington is 12-0 in its last 12 home games.
Writer's Prediction
Washington wins, 4-2.
Create a betting account now and build a winning NHL parlay.

1,988 total views, 1 views today
Comments
comments