After taking home ice advantage with a Game 2 victory, the New York Rangers threw it away in a disappointing 3-1 loss at home in Game 3. The Rangers now have a tough challenge ahead of them as they welcome the Pittsburgh Penguins once again to Madison Square Garden.
The Penguins now have a prime chance to end this series at home in Game 5. They'll have it tough as the Rangers have been tough to beat at home in Game 4 of a playoff series since 2007. It's going to be one hell of a game between these bitter rivals. Read on and get everything you need to know ahead of the action.
For more on the Stanley Cup Playoffs, check out our complete previews for the Ducks vs. Predators and Blackhawks vs. Blues.
NHL News and Predictions
Pittsburgh Penguins vs. New York Rangers Game 4 Preview
Where: Madison Square Garden, New York
When: Thursday, April 21, 7:00 PM ET
Line: Pittsburgh Penguins (-115) at New York Rangers (-105); total 5.0 – view all NHL lines
TV Broadcast: MSG
Betting on the Pittsburgh Penguins
Matt Murray injected a lot of life to Pittsburgh upon his return and had a big Game 3 at Madison Square Garden. The rookie netminder stopped 16 of 17 shots as the Penguins beat the Rangers 3-1 to take a 2-1 series lead. Sidney Crosby scored a power play goal in the second period before Matt Cullen scored the game-winning goal early in the third. Kris Letang added an empty netter to ice the game.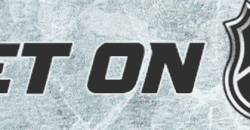 The Pens have been unstoppable, winning 16 of 19 since March. Marc-Andre Fleury posted a stellar 1.98 GAA through nine games in that stretch before suffering a concussion. Murray stepped in to win his first six starts before suffering a concussion in the regular season finale. He showed plenty of poise in his first ever playoff game. Murray should continue to be a solid goalie while Fleury remains out due to his concussion.
Pittsburgh do most of their damage with their outstanding offense. Crosby, Phil Kessel and Patric Hornqvist have been solid in the series with four points each. Hornqvist has done the most damage with three goals in the series thus far. Letang has been solid when he's on the ice with a plus-three, while Nick Bonino has been an excellent playmaker with three assists in the postseason.
Expect the Pens to show up guns blazing as they attempt to take a commanding 3-1 series lead back to Pittsburgh.
The Pens have won four of their last five at Madison Square Garden.
Betting on the New York Rangers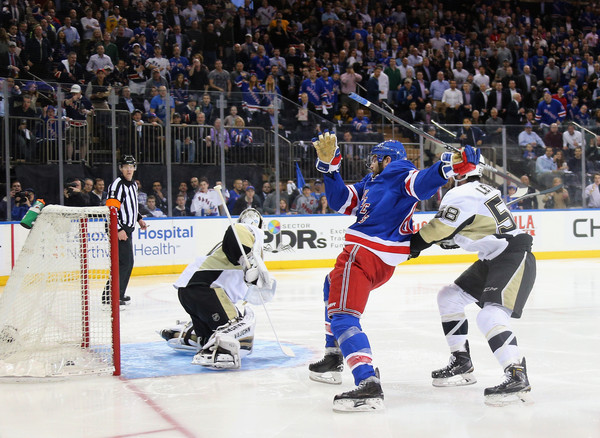 The New York Rangers wasted the home ice advantage they acquired by winning Game 2, dropping a 3-1 loss at home in Game 3. The Rangers played flat, allowing the Pens to outshoot 31 to 17 despite the return of captain Ryan McDonagh. The New York captain didn't show any signs of rust after missing the past five games due to a hand injury.
McDonagh was a force to be reckoned with. He blocked one shot and delivered five hits. He'll likely need to keep up that sort of tempo in order to tie the series at two games apiece. McDonagh is an important two-way threat for the Rangers. He'll be helping out in the Rangers attack after they were thoroughly outshot in Game 3. He'll also help Henrik Lundqvist out in front of the net.
Lundqvist made 28 of 30 saves in Game 3. He's helped knock the Pens out of the playoffs in the past two postseasons, and has a 1.52 GAA in his last 11 playoffs against Pittsburgh. He's the difference maker the Rangers need, but he'll need plenty of help from the blue line.
While solidifying the defense will be a big help for the Rangers, they'll need all hands on deck in controlling the puck deep in Pittsburgh territory. They cannot afford to sit back and allow Pittsburgh to outshoot them.
Rick Nash should be a solid attacker in this series. He has a point in each of the three games thus far after scoring on a short-handed breakaway in Game 3. Derek Stepan should offer plenty of help, leading the Rangers with two goals. Derick Brassard and J.T. Miller also offer plenty of firepower with three points each.
Expect the Rangers to put the pressure on Pittsburgh in Game 4. They'll come out with some renewed energy after their disappointing performance in Game 3.
The Rangers are 9-2 at home in Game 4 of a playoff series since the start of the 2007 postseason.
Writer's Prediction
The Rangers even the series in a tight 3-2 victory.
Create a betting account now and enjoy the Stanley Cup Playoffs unlike ever before.

Comments
comments