The San Jose Sharks refuse to end their first trip to the Stanley Cup Final on a sour note, staving off elimination by winning Game 5 on the road this past Thursday.
With the series shifting back to the San Jose, will the Sharks take another bite out of the Pittsburgh Penguins this Sunday and force a do-or-die Game 7 back in Steel City? Let's find out more about the exhilarating Game 6 showdown up ahead.
Afterwards, keep yourself warm and cozy before the intense on-ice action of Sunday night's contest with our special feature on the Top 10 NHL WAGs of 2016.
Cash In on the Best Online Sportsbook Offers Now at TopBet!
---
Penguins vs. Sharks Game 6 Preview
Where: SAP Center, San Jose
When: Sunday, June 12, 8:00 PM ET
Line: Pittsburgh Penguins (-105) at San Jose Sharks (-115); total: 5.0 – view all NHL lines
TV Broadcast: NBC
---
Betting on the Pittsburgh Penguins (-105)
With a golden opportunity to secure their second Stanley Cup trophy in seven years, the Pittsburgh Penguins, unfortunately, came up short in Game 5 on Thursday and fell to the San Jose Sharks, 4-2.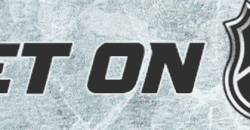 Once again, the Penguins were the aggressors on the attack, having outshot the Sharks 46-22 that evening. They even got a rare chance to score with the man-advantage, as Evgeni Malkin scored the first goal for his team via a first-period power play opportunity.
However, San Jose was simply much more accurate in Game 5, as young goaltender Matt Murray had another rough outing. Murray made just 18 saves and allowed San Jose to find the back of the net thrice during a six-shot span in the opening period.
Nevertheless, the oddsmakers still have the Pens as -400 favorites to win the series. Perhaps the reason behind that is that Pittsburgh's imposing "HBK Line" of Carl Hagelin, Nick Bonino and Phil Kessel is still producing at a high rate. Hagelin scored the team's game-tying goal in the first period of Game 5, while Bonino and Kessel each tallied an assist as well.
Betting on the San Jose Sharks (-115)
After finally scoring the first goal in a Stanley Cup Final contest, the San Jose Sharks have found new life in their series against Pittsburgh on Thursday. Even better, San Jose's top stars for the most part this entire season have finally put up some sweet numbers.
Logan Couture scored the second goal for his team in just less than two minutes of play in Game 5, and also assisted in two other goals – Brent Burns' game-opener and Melker Karlsson's go-ahead goal later in that first-period explosion by the Sharks. Team captain Joe Pavelski, meanwhile, added the empty net insurance goal in the final frame.
Having an early lead in Game 6 is what San Jose needs to do again to stand a chance at forcing a Game 7 back in Pittsburgh on Wednesday. The bookies are banking that this will happen for a second-consecutive time as well, with the team priced at -115 to take the lead over the Pens in the first period of Sunday's game.
Then again, the Sharks are in good hands nonetheless under Martin Jones' care. Jones made a whopping 44 saves on Thursday night for a cool .956 save percentage to become the first goalie in the expansion era to win two Stanley Cup Final games behind 40-plus-save performances.
The Sharks are still in good shape to even-up this thrilling series with how their key contributors have regained their stellar forms. Furthermore, they are 11-2 in their last 13 home games against Pittsburgh, which should keep their hopes of becoming just the second team in NHL history to climb out of a 3-1 hole in the Finals very much a possibility.
Writer's Prediction
The Sharks (-115) do indeed force a Game 7 with a nerve-wracking 4-3 victory in the Shark Tank on Sunday night.
Create a betting account now to get in on all the fast-paced action from the Stanley Cup Final in an instant.

Comments
comments