With the NHL Playoffs in the midst of the ever-crucial stage of the Conference Finals, a break from all the hard-hitting action on-ice for a change of pace is always welcome. As such, we've compiled the top 10 hottest wives and girlfriends of our beloved hockey players to know exactly who the women behind our puck-slapping heroes are that keep them warm at night after a frostbitten battle.
Join us as we countdown the sizzling, sultry ladies who have melted some NHL players' seemingly frigid hearts. For a double-dose of eye candy, check out our latest top 10 NBA WAGs feature as well right after this.
NHL News and Predictions
The Top 10 Hottest WAGs of the NHL: 2016 Edition
10. Lauren Cosgrove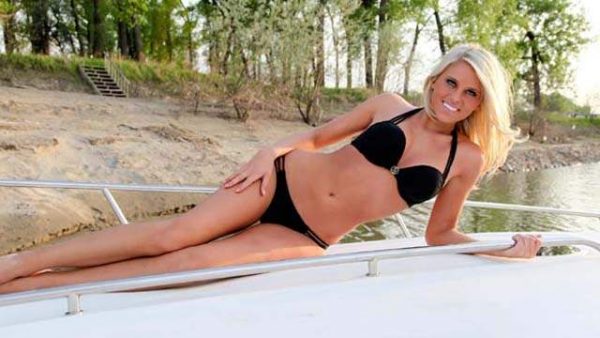 Kicking off our list is Lauren Cosgrove, wife of St. Louis Blues' T. J. Oshie. Lauren is but a simple Minnesota girl, who fell head-over-heels for one of the finest wingmen in the league right now.
There's not much backstory to dig up about Ms. Cosgrove, except that her social media followers – and T.J.'s by extension as well – is constantly being fed with the lovely couple's moments together. One thing's for certain, though: there's nothing "Minny" about Lauren's fabulous bod.
9. Melanie Collins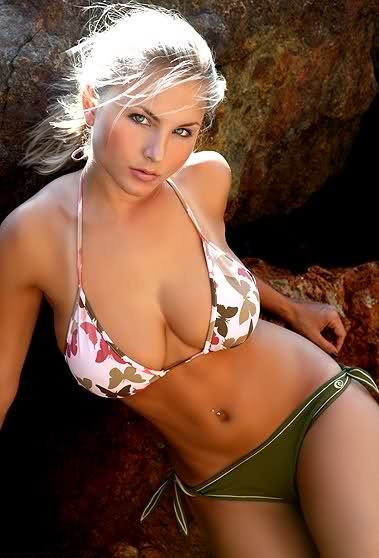 Since 2009, Melanie Collins has dated journeyman Scottie Upshall of the Florida Panthers.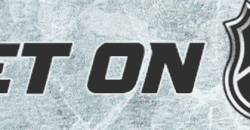 Much like her husband, Collins has gone through many past ventures in her line of work as a reporter. Her most notable stint remains her time as a sideline reporter for the NBA; all the while also having covered NASCAR, the PGA, and other media channels such as entertainment (
E! News Now
) and even the weather (
Accuweather
).
Since Melanie is still just in the significant-other phase of her relationship with Uphall… do you think there's any chance that she still gets around like with her previous jobs to give us regular Joes a shot at winning her affection?
8. Maripier Morin
Another hottie from the world of entertainment in the gorgeous Maripier Morin has caught the eye of another hockey player. The Québecoise actress Morin is currently and rather appropriately engaged to Montreal Canadien winger, Brandon Prust.
But enough about Prust, and more about his stunning wife-to-be. Maripier starred in a Canadian reality TV show titled Occupation Double, which was a program that was sort of a mash-up between Big Brother and The Bachelor (go figure). She was also featured in another show called Le Banquier – a Canuck version of the famous game show Deal or No Deal.
After starring in a couple of relative rip-offs (sorry, Canada!), the only thing we're anxious about now is when Morin will start ripping off her own clothing to show us some more skin.
7. Rachel Linke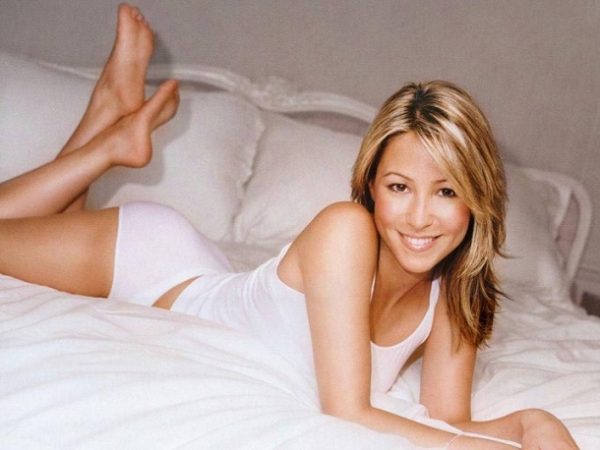 Former Edmonton Olier Sam Gagner is no longer playing for the NHL, but we still can't ignore the fact that he got hitched with a total package like Rachel Linke. Rachel is not only Canadian – as it is the main dating criteria for most hockey players, apparently – but she's also a med-school grad with a bachelor's degree in chemistry and biology.
Gagner tied the knot with this brains-and-bod belle in 2014, and it's a good thing he did so sooner than later. Because if he hadn't done so, plenty of other guys have already thought about lining up around the block to try and woo Rachel away from him, that's for sure.
6. Emma Andersson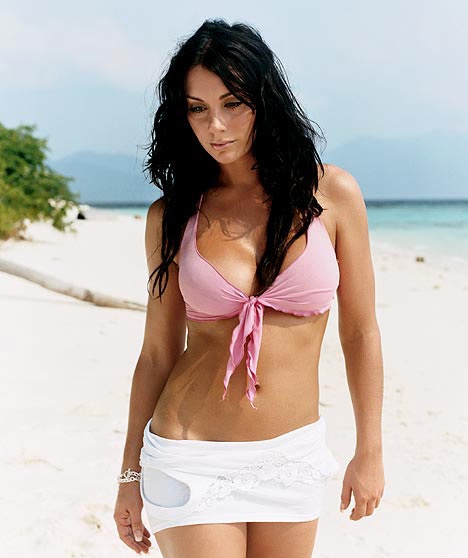 Every hockey fan knows the name of Detroit Red Wings captain Henrik Zetterberg, but it's also about time that they get to know his wife, Emma Andersson, just as well.
Andersson's quite the celebrity is her and Zetterberg's native country of Sweden, having modeled and pursued a career in music already. However, she prefers to avoid the North-American spotlight in spite of her bodacious figure and smile that we local viewers will surely go gaga over.
C'mon, King Henrik; share with us a slice of your kingdom and have Emma make more public appearances on U.S. and Canadian soil!
5. Noureen DeWulf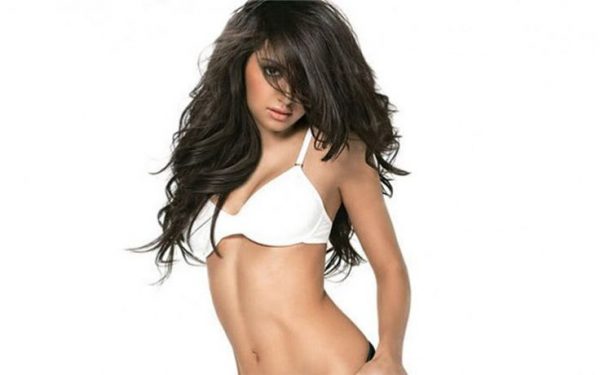 Standout goalie Ryan Miller of the Vancouver Canucks sure likes to mix sugar with spice, alright. Miller is married to an American knockout by the name of Noureen DeWulf, an actress who has had roles in film (Ocean's Thirteen) as well as TV (FX's Anger Management).
And if it was apparent by her exotic and dazzling stare, Noureen is indeed of Indian decent. As a matter of fact, she speaks four languages fluently: English, Hindi, Urdu and Gujarati. Now we're left wondering exactly what kind of naughty sweet-nothings curl off her tongue in a foreign dialect to get Miller to allow her to "score" past his defenses.
4. Lindsey Vecchione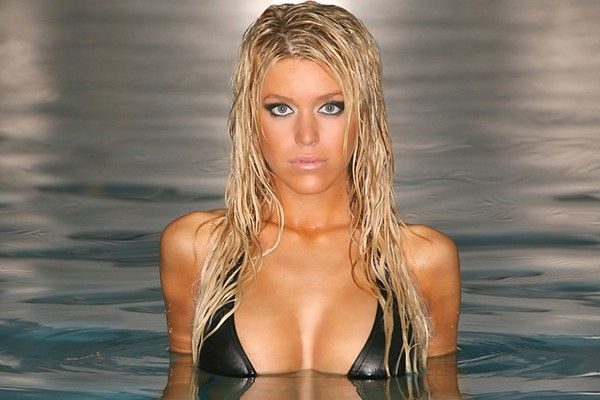 Like a true Canadian (who plays in America), Chicago Blackhawks captain Jonathan Toews sure knows how to pick his women. Toews is currently dating Lindsey Vecchione, a former member and two-time champion from the Chicago Bliss all-female lingerie football team back in the LFL's glory days.
Apart from her foray in the sexiest gridiron league we've ever come across, Vecchione also once worked for Playboy as a model for an ad for the PSP – Sony's renowned handheld gaming device.
Just to keep track: that's football, nudie mags and video games all in one right there. Dear Lindsey, please ditch Toews already and play with us instead!
3. Carrie Underwood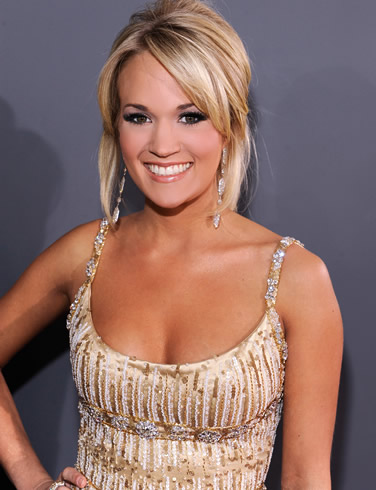 Mike Fisher is slowly becoming a paragon for the young Nashville Predators franchise, so how fitting is it that his queen is a country music legend of sorts as well?
Most of you have probably heard of a certain siren by the name of Carrie Underwood. Yep, the same Carrie Underwood who won in season four of American Idol and soon turned into a six-time Grammy Award-winner behind hits like "Jesus Take the Wheel" and "All-American Girl".
Music City is proud to have a surrogate First Lady of hockey in Underwood, but we bet that every Tennessean male is envious of Fisher for having Carrie croon to him various naughty thoughts that a quaint country girl like her has bottled up deep inside.
2. Barbie Blank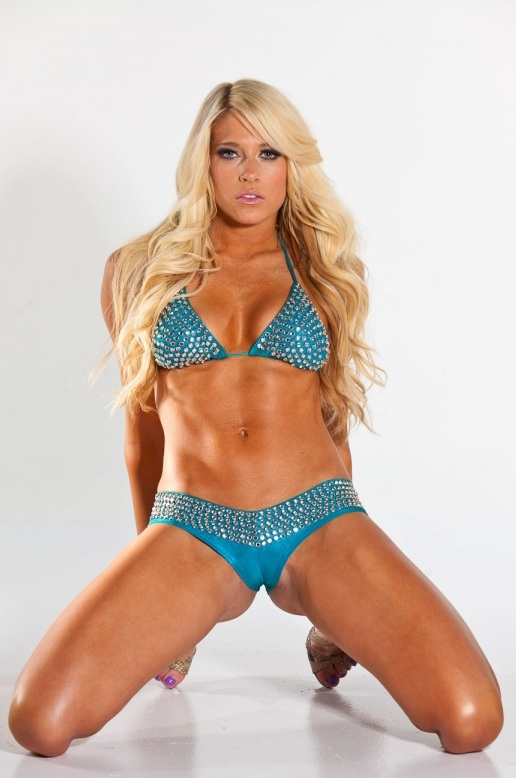 Who needs a musician for a boo when you can get a smokin' professional wrestler under the covers instead? Sheldon Souray of the Anaheim Ducks did just that with his current fiancée Barbara Jean "Barbie" Blank – more widely-known as former WWE diva Kelly Kelly.
Before Blank stepped inside the squared circle, she was already an accomplished gymnast with a degree in broadcast journalism, making her a perfect fit for the WWE's antics for the athletic and the charismatic.
Nowadays, Kelly (yup, we're still not over calling her by her stage name up until now) has kept a low profile and relies on Souray to fight her wars for her. Still, we'd give anything to get rough with this blonde bombshell, preferably in a bedroom with makeshift ring posts for some good ol' sensual-grappling fun.
1. Elisha Cuthbert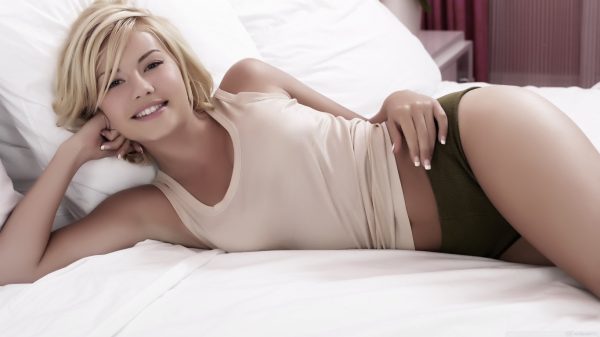 Before she married Calgary Flames defenseman Dion Phaneuf, Elisha Cuthbert dated former NHL star and notorious bad boy, Sean Avery. And boy, we bet that Avery has regretted the day that he said those harsh words about his Alberta-born ex.
By far, Cuthbert is the most successful and, arguably, the most sumptuous of all the ladies on this list. You may recall her as the local crush-slash-secret porn star from the film The Girl Next Door, the pocket-rocket of a fling in the cult stoner flick Old School, or as TV's favorite darling at one point from the hit series 24.
Believe us: Elisha is no "sloppy seconds". If anything, we'd die for a chance to get real sloppy in the sack with her ourselves for the second time… and the third… and for all of eternity.
Create a betting account now to impress some ladies with your winning sports predictions in a heartbeat.

Comments
comments