We're on to Game 4 of the Eastern Conference Final between the Pittsburgh Penguins and Tampa Bay Lightning. The Pens have been the hottest hockey team for more than a month now and seem to be destined to make the Stanley Cup Final after outplaying Tampa Bay for significant stretches each game. To take a daunting 3-1 series lead, they'll have to win Game 4 at Amalie Arena though.
The Lightning won't buck despite the pressure of facing Pittsburgh. They have one of the best lines in hockey–the "triplets" of Tyler Johnson, Nikita Kucherov and Ondrej Palat. The three should be able to give some life to a struggling Tampa Bay offense.
Don't miss out on the other half of the Stanley Cup Playoffs' conference finals. Check out what's in store over in the West with our Sharks vs. Blues Game 4 preview.
NHL News and Predictions
---
Pittsburgh Penguins vs. Tampa Bay Lightning Game 4 Preview
Where: Amalie Arena – Tampa, Florida
When: Friday, May 20, 2016, 8:00 PM ET
Line: Pittsburgh Penguins (-145) at Tampa Bay Lightning (+125); total 5.0 – view all NHL lines
TV Broadcast: NBCSN
---
Betting on the Pittsburgh Penguins
Sidney Crosby and Evgeni Malkin are the bright stars of the Pittsburgh Penguins. But the sizzling line of Phil Kessel, Carl Hagelin and Nick Bonino has been killing it against the speedy Lightning. The trio were at their best in Game 3 Wednesday night. Kessel delivered his team-leading seventh goal of the playoffs off a pass from Bonino. Before that, Kessel set up Hagelin's game-winner that snapped the scoreless tie.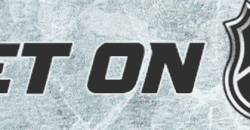 The trio have everything the Pens need. Kessel is a huge bruiser who could muscle his way into the crease; Hagelin is a very fast player capable of breaking away from Tampa Bay's blue liners; and Bonino is a very cerebral player with an acute sense of where to pass the puck for goal-scoring opportunities. This line has helped Pittsburgh outshoot the Lightning 124-70 through three games in the Eastern Conference Final.
As if Pittsburgh's offense wasn't enough, goalie Matt Murray has been playing out of his mind. He's been solid despite having only one really good blue liner in front of him, Kris Letang. Murray has allowed just two goals in each of his last two games against Tampa Bay. He even helped Pittsburgh win against the best Eastern Conference team this season, President's Trophy winners the Washington Capitals in the conference semifinals.
Murray is 9-3 with a 2.13 GAA this postseason. The best may yet be to come as he gets even more comfortable as he gets more experience in the playoffs.
The Pens are the odds-on favorites to win the Stanley Cup at -110.
Betting on the Tampa Bay Lightning
Some adjustments are needed if the Lightning are to even this series out before heading to Pittsburgh for Game 5. The first order of business is to play much better in front of backup goalie Andrei Vasilevskiy. He's filled in admirably since goalie Ben Bishop was sidelined by injury in a Tampa Bay victory in Game 1.
Vasilevskiy faced 41 shots in Game 2 and 48 on Wednesday night. He has a pretty solid .930 save percentage in the series despite allowing seven goals in Games 2 and 3 combined. Having defenseman Anton Stralman back for his third straight game should be a boost.
Aside from solidifying their defense, the Lightning also need to create plenty more scoring opportunities. They've been manhandled by the Penguins this series being outshot in each of the three games. Head coach Jon Cooper reunited the triplets line of Tyler Johnson, Nikita Kucherov and Ondrej Palat late in the third period of Game 3 to remedy their ailing offense.
The trio produced two goals late in the third period in a spirited comeback attempt. Palat had a goal and an assist in the third period of Game 3; Kucherov had two assists; and Johnson scored a goal. With the three reunited, then the Lightning may pack more of a scoring punch especially if they play together for the whole game instead of just one period.
The Lightning had won four straight against the Penguins before dropping Games 2 and 3. Tampa Bay is +750 to win the Stanley Cup.
Writer's Prediction
Tampa Bay gives the Pens all they can handle. The Lightning (+125) level the series at 2-2 through a stellar effort from their triplets.
Create a betting account now and dive deep into the wild Stanley Cup Playoffs.

Comments
comments