The Pittsburgh Penguins are a win away from advancing to the Eastern Conference Final at the expense of the Washington Capitals. Let's not write the Caps off, though. Perhaps coming back from a 3-1 series deficit is the way the franchise will exorcise its many postseason demons. Will the Pens shut the door on Alex Ovechkin and company? Or will the Caps live to fight another day?
Read on for more about this game. You can also check out our break down of Sharks vs. Preds.
NHL News and Predictions
---
Penguins vs. Capitals  Game Five Round Two Preview
Where: Verizon Center, Washington, D.C.
When: Saturday, May 7, 2016, 7:15 PM ET
Line: Pittsburgh Penguins vs. Washington Capitals – view all NHL lines
TV Broadcast: NBC
---
Betting on the Pittsburgh Penguins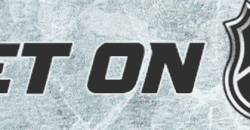 Despite missing a couple of key bodies, the Penguins managed to defeat Washington in overtime on Wednesday, 3-1. They also played better than they did in Game 3. The Penguins immensely decreased the gap between them and Washington in the shots battle, 36-33. (They were outshot in the previous game, 49-23.) Pittsburgh also turned the table in terms of physicality, outhitting the Caps, 47-41.
The goal now for Pittsburgh is to finish the series at Verizon Center, where the Pens are 7-3 in their last 10 games there.
They will get further shot in the arm with Kris Letang back in the lineup following a one-game suspension. Letang has been a workhorse for the team's blueline, spending an average of 29:14 minutes of ice this postseason.
Game 3 also showed the quality of Pens' players behind stars Sidney Crosby and Evgeni Malkin. Crosby recorded an assists but all three of Pittsburgh's goals came from the supporting cast, including Patric Hornqvist, who buried the game-winner in overtime.
Matt Murray continues to impress this postseason, as he made 34 stops on 36 shots faced. Murray is now 13-1 over his last 14 starts.
Betting on the Washington Capitals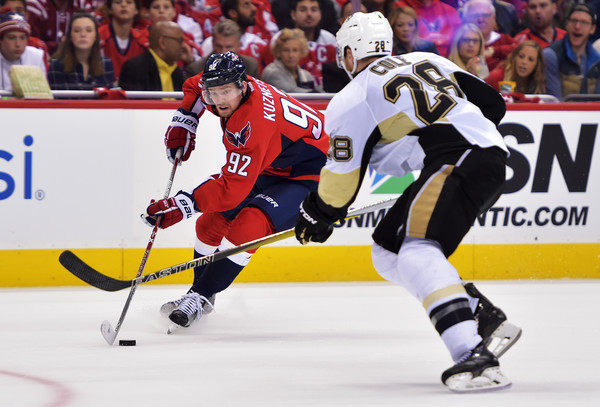 What now for the Capitals? After a dominant regular season, Washington is once again on the verge of another early playoff exit. Nevertheless, the door is still open for a Washington comeback and it could begin this Saturday in Verizon Center. The Caps are 3-2 in their last five home games.
The Capitals are having success getting their shots off. The problem is that they aren't connecting. Since Game 3, the Caps have fired 85 shots on goal as against 56 by Pittsburgh. Alex Ovechkin, for one, has been generating lots of opportunities with seven shots in each of the last two games. T.J. Oshie, meanwhile, has seven total during the same stretch. After exploding for three goals in Game 1, Oshie has seemingly disappeared, as he's yet to register a point since Game 2.
The line of Andre Burakovsky, Evgeny Kuznetsov, and Justin Williams played better on Wednesday, as the unit combined for seven shots, albeit in a scoreless outing. In any case, they will have to keep up this aggressiveness with the hope that they will finally break through Pens' netminder Murray.
On defense, the Caps are doing an excellent job of shutting down Pittsburgh's power play. The Pens have gone 0-for-14 on the man advantage thus far this series.
More on defense, Braden Holtby's going to be heavily tested in Game 5. With the season on the line, Holtby has to play at near perfect level. Holtby, who stopped 30 shots on  33 faced in Game 4, is 5-5 with a 1.59 GAA and .945 in 10 starts in these playoffs.
Writer's Prediction
Washington wins, 3-1.
Create a betting account now and build a winning NHL parlay.

Comments
comments