The Pittsburgh Penguins haven't won the Stanley Cup at home throughout the franchise's history. A chance for them to raise the Cup at home comes tonight when they host the San Jose Sharks, who are desperate for a win to keep their title hopes alive.
NHL News and Predictions
---
Penguins vs. Sharks Game Five Preview
Where: Consol Energy Center, Pittsburgh
When: Thursday, June 9, 2016 8:00 PM ET
Line: San Jose Sharks (+140) vs. Pittsburgh Penguins (-160); total: 5.0– view all NHL lines
TV Broadcast: NBCSN
---
Betting on the San Jose Sharks (+140)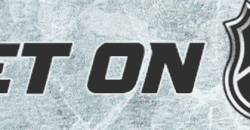 Is this the end of the road for San Jose, which lost in Game 4, 3-1? The answer to that might depend on whether Joe Pavelski and Logan Couture would show up on offense later tonight.
The duo hasn't found the back of the net yet in the series. Pavelski is one of the biggest reason why the Sharks made it this far, as he leads the team with 13 goals to go with nine assists, but hasn't recorded a point over the last four games. Couture, meanwhile, is second to Pavelski with eight goals though he's also gone scoreless with just two assists to show up in the series. Without a doubt, Pavelski and Couture will have a huge sense of urgency when they play on the road later tonight. The Sharks, who are averaging 3.2 goals per game these playoffs, are 2-2 in their last four games away from San Jose.
Martin Jones will be in front of the net for Game 5 and he'll need a much better performance this time than he did in the previous contest, when he allowed three goals on 20 shots faced. That's the fewest shots he's faced all series long but failed to capitalize on the situation.
Betting on the Pittsburgh Penguins (-160)
If Game 4 was any indication, the Sharks should get ready for another dose of Evgeni Malkin. After going pointless in the first three contests of the finals, Malkin finally had his series breakthrough performance in Game 4, wherein he netted a goal and recorded an assist.
Another such performance from Malkin would definitely be a big boost for Pittsburgh's chances of winning the Stanley Cup at home later tonight. The Penguins are 8-2 in their last 10 games at Consol Energy Center.
Also resurfacing in Game 4 was Matt Murray, who rebounded from a forgettable performance in Game 3 by turning away all but one of the Sharks' 23 shots on Monday. Thus far in the playoffs, Murray has a 14-5 record, a 2.09 GAA, and a .925 SV%. Murray is also 5-0 after a playoff loss so expect him to be locked on tonight.
Pittsburgh's HBK line of Nick Bonino, Carl Hagelin and Phil Kessel are going to be a force to reckon with in Game 5. The Penguins usually dominate puck possession when that line is on the ice.
Writer's Preview
Pittsburgh (-160) wins, 3-2.
Create a betting account now and build a winning NHL parlay.

Comments
comments