---
Spain vs. Serbia Betting Preview
Where: Carioca Arena 1 — Rio de Janeiro, Brazil
When: Thursday, August 18, 2016, 2:00 PM EST
Line: Spain (-4.5) vs. Serbia (+4.5); total: 135.5 – view all women's Olympic basketball lines
TV Broadcast: NBCSN / NBCOlympics.com
Writer's Pick: Serbia (+4.5)
---
Cash In on the Best Online Sportsbook Offers Now at TopBet!
---
Betting on Spain (-4.5)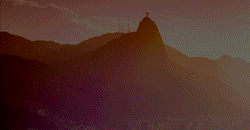 Anna Cruz had to really work for her points in Spain's 64-62 quarterfinals victory versus Turkey. She went just 2-for-9 from the field at the end of three quarters and was clearly desperate to find a rhythm.
However, the fourth period was where Cruz found her groove just in the nick of time, going 5-for-7 in that quarter alone to eventually end up with a team-high of 14 points and six dimes. Her biggest shot, if it's still not obvious, was her buzzer-beating game-winner which allowed the Spaniards to secure a spot in the semifinals for the first time ever.
Now Spain is set for a date with a familiar foe in the shape of Serbia. Both nations met earlier in the group stages with the Spanish emerging triumphant, 65-59. Leading the charge were Cruz and Marta Xargay, who netted 13 and 15 points, respectively. Trailing them was Astou Ndour's double-double output of 11 points and 12 boards.
Speaking of boards, Espanya's size and length should put their European foe at a great disadvantage. The Spaniards have been dominating the paint throughout the tournament, averaging 37.7 points. They're also gobbling 42.7 rebound per game, 14.3 of which have come from offensive glass.
All in all, as long as Cruz and co. continues to assert its prowess down low, it should lead to numerous second-chance points and more possessions or opportunities that could eventually turn out to be the difference-maker in this Friday's all-important game.
Betting on Serbia (+4.5)
Serbia, meanwhile, certainly raised a lot of eyebrows when it pulled off the biggest upset of the women's Olympic basketball tournament thus far, defeating the heavily-favored Aussies in the previous round, 73-71. That match went straight down the wire as both teams took several turns in grabbing the lead.
The reigning EuroBasket Women champions, fortunately, got the better of the Opals in the final stretch. That's mainly thanks to the incredible efforts from their self-proclaimed "Big 3" of Ana Dabovic, Jelena Milovanovic and Sonja Petrovic. All scored in double-digits and Dabovic, in particular, topped all Serbian players with her best performance (24 points, three assists and three steals) of the competition.
Having that said, it's clear that the Serbians have enough offensive weapons that can wreak some havoc on Spain's defense. But once again, they are faced with the same problem of being undersized and outclassed in talent, especially around the shaded lane.
The Eagles need to compensate for this again by displaying the same level of determination and defense they showed in the quarterfinals against the Australians, who uncharacteristically committed a total of 26 turnovers.
Writer's Prediction
Serbia (+4.5) continues its astonishing run to book a spot in the finals.
Create a betting account now and start putting your basketball predictions to the test!

3,385 total views, 1 views today
Comments
comments