The MLB is coming into its final stretch with only two weeks remaining in the regular season. The third week of NCAA Football was full of tantalizing match-ups, and Week 2 of the NFL season featured teams looking to bounce back or extend their success and gain some momentum going into the rest of the season.
Based on their straight-up and/or against the spread success, here are this week's top ten teams from MLB, College Football and NFL.
The Top Bet Sports Betting Power Rankings – September 16
1. Denver Broncos (NFL)

2-0 ATS as of Sept. 16
The Broncos did it again. They smoked the Ravens by 22 points as 12.5-point favorites, then the following week, they beat the Giants by 18 points as 5.5-point favorites. Their high-powered offense lead by Peyton Manning has been consistently OVER and has no problem beating the spread convincingly.
2. Oregon Ducks (NCAAF)

3-0 ATS overall as of Sept. 16
They may change their uniforms as often as their everyday shirts, but the Ducks' performance has been nothing short of dominant. They have allowed the fewest points in the nation after three weeks, holding opponents to only 27, while scoring a staggering 184.
3. Boston Red Sox (MLB)

5-1 SU last week
Not only are the Red Sox top of the American League, but they have now overtaken Atlanta for the best record in the majors. Their hot stretch last week had them beating the Rays two out-of three times and sweeping the Yankees in three-games. Can they do it against the Orioles next week?
4. Oakland Athletics (MLB)

5-1 SU last week
The A's are now in great position to win the AL West after sweeping their three-game series against the Texas Rangers. They now have a 6 ½ game lead in the AL West race. They won five straight games to end the week.
5. Seattle Seahawks (NFL)

2-0 ATS overall as of Sept. 16
The loud 12th man gave their Seahawks a huge boost against their rivals, demolishing the 49ers 29-3. The Seahawks, a 3-point favorite vs. San Francisco, beat the spread in convincing fashion after cutting it close in their ATS win against the Panthers in Week 1.
6. Florida State Seminoles (NCAAF)

2-0 ATS overall as of Sept. 16
Jameis Winston could be competing for the Heisman Trophy after another stellar performance in a 62-7 drubbing on Nevada. He accounted for three touchdowns (two passes, one rush) while completing 15 of 18 passes for 214 yards. The Seminoles have only allowed 20 total points in two games while scoring 103.
7. Texas A&M Aggies (NCAAF)

2-1 ATS overall as of Sept. 16
Johnny Football was in the zone once again against Alabama. In a wild 42-49 loss, Manziel completed 71.8 percent of his passes for 464 yards and five touchdowns. He also rushed for 98 yards. The Texas A&M offense racked up 630 total yards of offense, which was the most ever allowed by Alabama. The Aggies' ATS win streak against conference opponents continues at 5-0.
8. Cleveland Indians (MLB)

4-2 SU last week
Their four-game winning streak has landed them a half-game out of the second Wild Card slot. Nick Swisher's power surge has been a boost for Cleveland, going for five home runs in 13 games this month.
9. San Diego Chargers (NFL)

2-0 ATS overall as of Sept. 16
Although the Chargers are 1-1 SU, they've shown bettors that they're not going to back down. They were 6-point underdogs against the Texans in Week 1 but they started hot and only lost by a last-second field goal. They were 7.5-point underdog against the Eagles in Week 2 and beat them 33-30.
10. Buffalo Bills (NFL)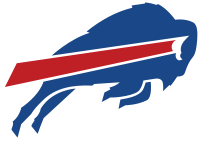 2-0 ATS overall as of Sept. 16
Buffalo is another team that was expected to be blown-out in Week 1 against the Pats (-10 line), but like the Chargers, they lost by a last-second field goal. They were 3.5-point underdogs at home against the Panthers, but won by a last-second touchdown.
Teams that missed the cut: Tennessee Titans (NFL), Alabama Crimson Tide (NCAAF), New York Jets (NFL), Detroit Tigers (MLB)
Did the Top Ten Sports Betting Power Rankings provide you with useful information for your betting this week? If you think so, then try your luck and place your bets on NFL, NCAA College Football and MLB games right here at Top Bet.
Also, connect with us on Facebook, Twitter and Google Plus and let us know what you think.
1,986 total views, 1 views today
Comments
comments