College football presents another Saturday of big action, featuring a critical Big Ten match-up; and MLB postseason play is starting to get interesting as the ALDS and NLDS get down to business.
Sports Betting Preview for October 5
Top Stories in Sports Today
ALDS Baseball: Red Sox Rout Rays; Tigers Pounce A's
The Boston Red Sox scored five runs in the fourth inning, taking advantage of Tampa Bay Rays' bad luck and bad defense to beat the Rays, 12-2. Later, Max Scherzer had another dominant performance and the Detroit Tigers scored three runs in the first inning en route to beating the A's, 3-2.
NLDS Baseball: Pirates Beat Cards; Braves Edge Dodgers
Rookie pitcher Gerrit Cole stifled the St. Louis Cardinals in his postseason debut to help the Pittsburgh Pirates bounce back with a 7-1 victory, tying the series at 1-1. On the other series, the Atlanta Braves used their nifty defense to beat the LA Dodgers, 4-3, as they're headed to Dodger Stadium with the NLDS all tied up at 1-1.
Baseball: A-Rod Sues MLB, Selig for "Witch Hunt"
Embattled slugger Alex Rodriguez sued Major League Baseball and Commissioner Bud Selig, accusing them of pursuing "vigilante justice" as part of a "witch hunt" designed to smear the character of the Yankees star and cost him tens of millions of dollars.
Football: Browns' QB Hoyer Out for Season
After an inspirational two wins he keyed on, Cleveland Browns' quarterback Brian Hoyer will miss the remainder of the season after tearing his ACL on his right knee.
Top Bet Games to Bet On
NCAAF: (4) Ohio State Buckeyes at (16) Northwestern Wildcats (8 PM ET)
Both teams are undefeated right now with Ohio State at 5-0 SU and Northwestern at 4-0. The Wildcats are coming off their bye week after beating Maine, 35-21. The Buckeyes got another win against a Big Ten team after dispatching Wisconsin, 31-24.
Ohio State has won 28 of the last 29 meetings and are riding a nation-best 17-game winning streak. But Northwestern will try to break the trend and go for a historic win. They're on the verge of starting 5-0 in two straight seasons for the first time since 1904-05.
Odds: Ohio State (-7) vs. Northwestern (+7), O/U: 61.5
Ohio State are a 7-point favorite on the road and are 4-0 ATS in their last 4 meetings. But Northwestern are coming off a bye week and will be playing at home. Northwestern are 6-0 ATS in their last 6 conference games.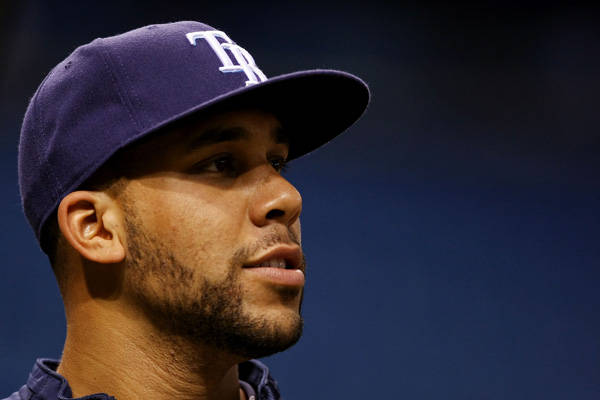 MLB: Tampa Bay Rays vs. Boston Red Sox (5:30 PM ET)
Pitching Match-up: Rays LH David Price (10-8, 3.33 ERA) vs. Red Sox RH John Lackey (10-13, 3.52 ERA)
The Tampa Bay Rays owe their playoff berth, at least in part, to David Price.
Facing a potential 0-2 deficit, they'll turn to him to help even their division series up.
Price looks to continue his mastery at Fenway Park on Saturday as Tampa Bay meets the Boston Red Sox in Game 2 of the AL division series.
Boston used a combined eight runs in the fourth and fifth innings Friday en route to a 12-2 victory and a 1-0 series advantage. History would be squarely in the Red Sox' favor with another victory Saturday.
Odds: Tampa Bay (-119) vs. Boston (+109), O/U: 7.5
The Rays are looking to bounce back while they are still good on postseason road games. They are 4-1 in their last 5 playoff road games. If Price has been the Rays' "priced" (pun intended) pitcher, so is John Lackey for the Red Sox, especially at Fenway Park. The Red Sox are 5-1 in Lackeys last 6 home starts
For the most comprehensive list of NFL, NCAAF, MLB, and NHL game odds and betting lines, plus other sports, visit Top Bet's sportsbook.
1,930 total views, 1 views today
Comments
comments