Back-to-back shutouts have put the San Jose Sharks back in control of their Western Conference Final series against the St. Louis Blues. Is another thrashing from San Jose in the works this Saturday, or will St. Louis bounce back and even up the series at two games apiece?
Let's take a closer look at this weekend's Game 4 blockbuster below. And to take a momentary break from all the intense NHL postseason action, check out our special feature on Pavel Datsyuk's Top 10 goals and moments right after this.
NHL News and Predictions
---
Blues vs. Sharks Game 4 Preview
Where: SAP Center, San Jose
When: Saturday, May 21, 7:15 PM ET
Line: St. Louis Blues at San Jose Sharks – view all NHL lines
TV Broadcast: NBC
---
Betting on the St. Louis Blues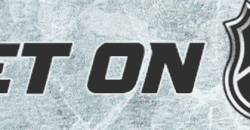 Much of the St. Louis Blues' energy from their victory in Game 1 of the series against the San Jose Sharks has been drained. With the 3-0 decimation at the hands of the Sharks in Game 3 this Thursday, St. Louis has now been shutout for two-consecutive contests.
Most of the blame falls on the shoulders of goalie Brian Elliott, who has been solid between the posts for the Blues in the playoffs before running into the Sharks. He sported a superb .949 goals-against average on the road against the Dallas Stars in the previous playoff series, but has already uncharacteristically allowed seven goals to San Jose in just three outings.
Game 4 was even more brutal for Elliott; he surrendered three goals on just 20 San Jose shots in less than 50 minutes of ice time.
In relation, St. Louis' struggles with its special teams cannot be forgiven either for not backing up their netminder both defensively and offensively. The Sharks have arguably been the best power-play team in hockey this season, yet the Blues have already allowed them to score twice with the man-advantage. And after scoring a power-play goal in Game 1, the Blues failed to do so again in seven chances over the next two contests.
St. Louis has a lot to work on before Saturday's showdown, but perhaps team captain David Backes can get the team's spirits up if he catches fire once more. Backes has 13 goals in the playoffs as well a four-game points streak going prior to Game 2's defeat, so he must do all he can to spearhead St. Louis' offense this weekend before it's too late.
Betting on the San Jose Sharks
Goaltender Martin Jones must not believe in playoff jitters at all considering that he just held the Blues scoreless for the second-consecutive game to propel the Sharks to victory on Thursday. It's Jones' first crack at the playoff stage this year and he's been rock solid at his job, which isn't more evident than his past two outings in the series.
Not only has San Jose contained St. Louis' attack with relative ease of late, but the team's firepower hasn't sputtered out yet either. Game 3's hero happens to be Tomas Hertl, who scored twice in Thursday night's contest to give him three goals in the series. Oh, by the way, Hertl has now outscored the Blues all by himself in this series as well.
It wasn't just the 22-year-old Czech that has stood up to the challenge that evening, as captain Joe Pavelski also pitched in with a couple of helpers to extend his points streak to four contests. It's worth noting that the Sharks are a perfect 10-0 this postseason whenever Pavelski registers at least a point in a game.
Ironically, San Jose is the only playoff team that had a losing record at home during the regular season. However, the team has since lost just one game in the Shark Tank, and is currently riding a sweet six-game home win streak all the more.
With everything coming up roses for the Sharks, they're very much in prime position to take another huge bite out of the Blues' Stanley Cup hopes this Saturday.
Writer's Prediction
The Sharks keep their undefeated home record this postseason intact with a convincing 4-1 victory.
Create a betting account now to cash in from all the intense Stanley Cup Playoff action in an instant.

Comments
comments