Jason Hammel has two wins against the St. Louis Cardinals this season and he'll look to re-establish his dominance of the Cards later tonight when he takes the mound for Game 2 of the series. The Cards will have wily vet Adam Wainwright on the mound to counter the Cubs. Read on for a preview of this matchup. You can also check out our breakdown of the soccer match between Spain and Croatia.
MLB World Series News and Previews
---
St. Louis Cardinals vs. Chicago Cubs Betting Preview
Where: Wrigley Field, Chicago
When: Tuesday, June 21, 2016, 8:05 PM ET
Line: St. Louis Cardinals vs. Chicago Cubs – view all MLB lines
TV Broadcast: ESPN
---
Betting on the St. Louis Cardinals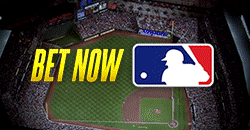 Adam Wainwright is still winless this month, but has been impressive nonetheless. He'll look to notch a W later tonight, as he steps on the mound against the dangerous Chicago Cubs.
Wainwright is 0-1 in three starts so far this June with a 1.80 ERA and 0.80 WHIP. He held the Astros scoreless for seven innings in on June 15, while striking out six to lower his ERA to 4.78 on the season. The Cards' bullpen did a poor job, however, as St. Louis ended up on the losing side, 4-1.
This would be the second time Wainwright would face the Cubs. He picked up a no-decision against Chicago in a 4-3 home win back in May 23, when he allowed three earned runs on seven hits with four strikeouts across six frames. So far in his career, Wainwright is 12-7 with a 3.97 ERA 29 starts spanning 190.1 innings against the Cubs. He is also 9-1 lifetime with a 3.33 ERA at Wrigley Field dating back to 2006.
Behind Wainwright is the Cards' lineup that has a collective batting average of .293 opposite Cubs starter Jason Hammel. Among them is Jhonny Peralta, who is 9-for-23 (.391) with two homers and eight RBI against Chicago's righty.
Betting on the Chicago Cubs
The last time Jason Hammel (7-2, 2.26 ERA) pitched against St. Louis, be brought his A-game with him. He'll look to duplicate his impressive performance in a 12-3 road victory over the Cards on May 24 in Game 2 of the series at Wrigley Field.
In that game, Hammel allowed just one run on four hits and fanned four hitters. Of course, it helped Hammel to operate smoothly on the mound knowing that the Cubs' offense got his back. Hammel is getting 5.83 runs in support per nine innings pitched this year.
Speaking of Wrigley Field, Hammel is 3-0 with a 2.03 ERA in five home starts this season.
Hammel is expecting to get run cushion from the likes of Anthony Rizzo and Albert Almora. Rizzo is 10-for-33 (.303) with a homer in his career against Adam Wainwright of the Cards. He is also 6-for-17 with three homers over his last six games.
Almora, meanwhile, has hit 6-for-16 with three doubles in his past three games.
Writer's Prediction
Chicago wins, 4-2.
Create a betting account now and cash in on the MLB season.

Comments
comments