The Tampa Bay Lightning are two wins away from advancing into the second round of the 2016 Stanley Cup Playoffs. They're also a Game 3 loss away from  giving the Detroit Red Wings a much-needed momentum. Will the Lightning bury Detroit in a 0-3 series hole? Or will the Red Wings score one over Tampa Bay this Saturday? Read on for more about Game 3 of this series. You can also check out our Game 3 preview of Blues vs.  Blackhawks.
NHL News and Predictions
Tampa Bay Lightning vs. Detroit Red Wings Game 3 Preview
Where: Joe Louis Arena, Detroit
When: Sunday, April 17, 2016, 7:00 PM ET
Line: Tampa Bay Lightning vs. Detroit Red Wings – view all NHL lines
TV Broadcast: CNBC
Betting on the Tampa Bay Lightning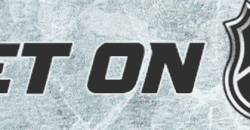 The Triplet Line of Tyler Johnson, Ondrej Palat and Nikita Kucherov was so last year. With Steven Stamkos likely out for the playoffs, the line to beat in Tampa now consists of Johnson, Nikita Kucherov and Alex Killorn, who've all been downright nasty for Tampa Bay thus far in the first round.
Johnson is proving to be the same unstoppable dude he was in last year's playoffs, as evidenced by an explosive performance in Tampa Bay's 5-2 win on Friday. Johnson potted two goals and came up with two assists to add to his team-leading six points in the playoffs. Killorn and Kucherov, on the other hand, each had a goal and an assist in Game 2. Detroit can't seemingly keep up with the speed of this line so there should be again plenty of Tampa Bay attacks this Saturday featuring the trio.
Tampa Bay's defense, meanwhile, has been handled well by the terrific gloves of Ben Bishop. Bishop deflected 30 of 32 shots in Game 2, which includes a perfect 15-save first period. The netminder carries a 15-11-0 playoffs record with a 2.17 GAA and .923 SV%. Based on his regular season numbers away from home, Bishop won't sweat much the change in scenery come Game 3.
Bishop went 16-10-1 with a 2.06 GAA and .930 SV% in 27 road starts prior to the playoffs.
Betting on the Detroit Red Wings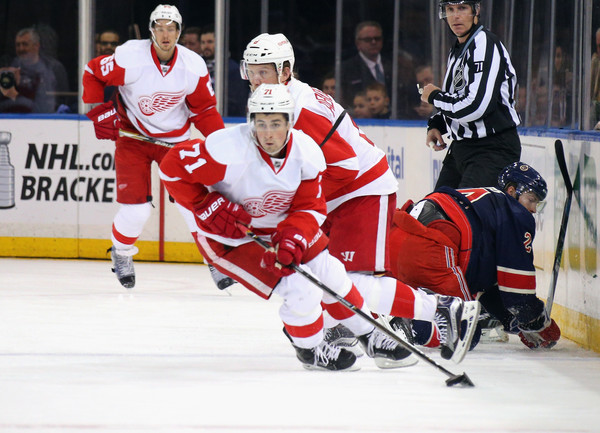 Hockeytown finally gets its chance to host a playoff game. But can some of the misfiring Red Wings feed off the energy at Joe Louis Arena and start scoring?
Veterans Henrik Zetterberg and Pavel Datsyuk haven't scored in 13 and 12 games, respectively. Moreover, Zetterberg only has a goal in his last 26 games, which is a very long time to be scoreless for a talented skater like him. Detroit needs the pair to find their touch in order to keep Tampa Bay guessing defensively.
Rookie Dylan Larkin scored his first playoff goal in Game 2, while Brad Richards found the back of the net, too. Still, getting the first line of Zetterberg, Datsyuk, and Justin Abdelkader producing holds a big key to victory for Detroit.
Changes on defense could be on the way for Detroit also. Petr Mrazek might find himself starting in Game 3 as a replacement for Jimmy Howard, who's been wobbly in this series, posting a 3.59 GAA and .891 SV% in two starts thus far these playoffs. Mrazek went 27-16-6 with a 2.33 GAA and .921 SV% in 54 games in the regular season.
Detroit beat Tampa Bay twice at home this season.
Writer's Prediction
Detroit wins, 3-2.
Create a betting account now and build a winning NHL parlay.

Comments
comments