It's going to be one hell of a series when the Pittsburgh Penguins meet the equally powerful Tampa Bay Lightning in the Eastern Conference Final.
The Pens have been absolutely dominant this postseason, with victories over the New York Rangers and the first-seeded Washington Capitals in five and six games, respectively. The Bolts, meanwhile, had their own dominant showings by beating bpth the Detroit Red Wings and the Florida Panthers in just five games. Now they're gunning for a return to the Stanley Cup Final after finishing as the league's runners-up last year.
It's going to be a jam-packed series with the Pens' blistering offense and the Lightning's solid defense set to collide beginning this Friday night. Read on as we take a look at everything you need to know about this series. And for more details an insights on their opening clash, check out our complete preview for Game 1 after this.
NHL News and Predictions
Tampa Bay Lightning vs. Pittsburgh Penguins Series Preview
Keys to the Series
Pittsburgh Penguins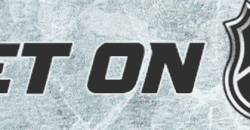 The Pittsburgh Penguins have a great chance to win this series using their speed and skill. Sidney Crosby is an elite forward with an ability to score on breakaways. He's also a very good playmaker, expertly setting up his teammates for goals. The Pens are simply oozing with scoring talent with the likes of Phil Kessel, Carl Hagelin and Nick Bonino making up a very good second line.
The Pens are the top offensive team in the playoffs, averaging 3.36 goals per game. Kessel leads all scorers with 12 points, while Crosby and Bonino are close at second with 10 each. Evgeni Malkin has nine points, while seven others have five points or more. If the Pens are to win this series, it's going to be due to their offensive punch.
Tampa Bay Lightning
In contrast to Pittsburgh, the Lightning's best weapon in this series is their defense. Ben Bishop is a Vezina Trophy nominee and has been very difficult to beat. He's supported by a stellar Viktor Hedman, who went on a tear in the conference semifinals. Hedman had eight points (four goals and four assists) as the Bolts dispatched the Islanders, 4-1, in their series.
Hedman isn't the end-all, be-all of the Bolts' blue line, though. He's backed up by a veteran group comprised of Jason Garrison, Braydon Coburn, Matt Carle and Andrej Sustr. Tampa Bay may also get defenseman Anton Stralman back some time in this series. Considering that Pittsburgh only has one truly dependable blue liner in Kris Letang, the Bolts have the edge when it comes to defense.
Goalie Matchup
Matt Murray
Did Pittsburgh's Matt Murray just come out of nowhere, or what? Murray got a chance to shine in the postseason only because Pens goalie Marc-Andre Fleury has continued to exhibit post-concussion symptoms. He has been fantastic at minding the net throughout the playoffs in place of Fluery, though, going 7-2 with a 2.05 GAA and a .935 save percentage. However, the 21-year-old has yet to face Tampa Bay in his young career, which makes this series even more interesting. Considering that Murray continues his hot streak, the Pens have all the tools to take this series.
Ben Bishop
If we're talking about accomplishments as a goalie, then Tampa Bay wins this matchup by a landslide. Ben Bishop is a finalist for the Vezina Trophy for keeping his team in together this season. He went 35-21-4 with a 2.06 GAA in the regular season, and he has also been the Bolts' best player in the playoffs, going 8-2 with a 1.89 GAA.
Bishop has plenty of experience in high-pressure situations such as the Eastern Conference Final. He helped Tampa Bay beat the New York Rangers last year, posting not one but two shutouts on the road (Games 5 and 7). One thing's for certain: it's no easy task trying to faze this 6-foot-7 goalie.
Series MVP
It's a toss-up between Pittsburgh's Sidney Crosby and Tampa Bay's Nikita Kucherov. Crosby is undoubtledly an amazing hockey player, as he's already won the Hart Memorial Trophy (2007, 2014) and the Stanley Cup (2009) in his career. Bottom line: Crosby is one of the most experienced players in this entire series, if not the most experienced of them all.
On the other hand, Kucherov is making a case for himself due to his goal-scoring prowess. His nine goals is tops in the entire Stanley Cup Playoffs, and he has scored in each of his last three outings. Kucherov has all the skills to finally crack Pittsburgh's goalie in the playoffs, as he collected three points in three games against the Pens in the regular season.
For now, we're still siding with the player with the most postseason credentials, and that's Pittsburgh's Crosby.
Writer's Prediction
The Penguins (-220) book a trip to the Stanley Cup Final in a seven-game thriller.
Create a betting account now and get in on the Stanley Cup Playoffs while it lasts.

Comments
comments