John David Crow
John David Crow was the first Aggie to win the Heisman Trophy winning it in 1957 – almost a decade before Johnny Manziel's father was even born. After getting drafted in the NFL in 1958, Crow played for 11 seasons and earned four Pro Bowl selections along the way. He was elected into the College Football Hall of Fame and was part of the NFL's 1960s All-Decade Team.
Short list of great Texas A&M grads to call Kyle Field home:
Texas A&M Aggies have been  in countless battles on the gridiron for over a century. Over those years, the school has seen numerous players represent the school but only a select few had really made a mark befitting of a "legend" tag.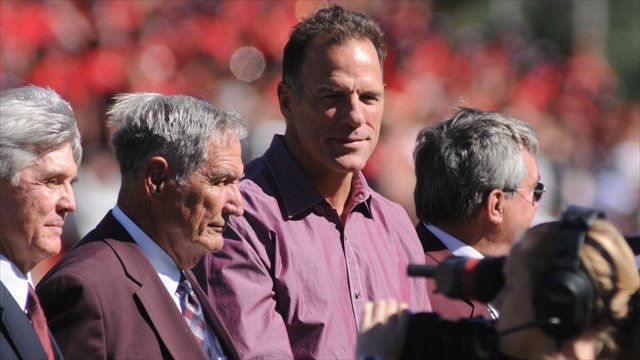 Ray Childress
Back in his days as an Aggie, Ray Childress was a star defensive lineman whose on-field exploits had left countless opponents lying on their back and staring at the sky.  Childress earned two First-team All-America honors after solid outputs in his junior and senior years. After his tenure in Texas A&M, Childress went on to build a successful professional career which was highlighted by being chosen in the Pro Bowl five times.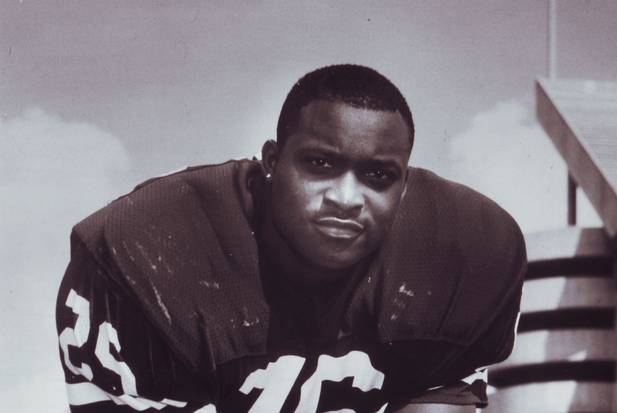 Darren Lewis
Long before Darren Lewis became yet another example of football stars turn felons, he was a gazelle on the field as a running back for the Aggies. Lewis set all-time Texas A&M records in single season rushing yards (1795 in 1990) and in career rushing yards with an eye-popping 5116 yards in his four seasons in the university. Lewis was a consensus All-American in 1990.[sc:NCAA240banner ]
Von Miller
The current Denver Broncos linebacker was just as fearsome back when he was a Texas A&M Aggie. In 2009, Von Miller registered a nation-leading 17 sacks and bagged a spot in the First-team All-American that same year. He exited the program in 2010 but not without being named as a consensus first-team All-American and winning a Butkus Award. His ferocious game revived the Wrecking Crew brand of defense Texas A&M was known for before.
Dat Nguyen
There is little to argue about in naming Dat Nguyen as the greatest defensive player in Texas A&M history or better yet, the best Aggies football player of all-time. He ended his college football career as the Aggies all-time leader in tackles with 517. Nguyen picked up a number of accolades in his NCAA career including the Lombardi and Bednarik Trophies plus an All-American spot in 1998. Nguyen was selected in the third round of the 1999 NFL draft by the Dallas Cowboys and retired in 2005.
[sc:NCAA490banner ]
Can you think of any other Aggie that should be on this list? We're pretty sure there's a name in your head you want to see here. Be sure to check out the latest odds and lines for the next game of Texas A&M and other college teams in our sportsbook. Game On!
2,390 total views, 1 views today
Comments
comments