Get your pens out, college basketball fans. The 2014 March Madness bracket is here, and it's glorious.
Printable 2014 NCAA Men's Basketball Tournament Bracket
To access the bracket:
Download the complete March Madness bracket here.
Print the bracket
Spend a few short days trying to desperately figure out who the Lobos are before Selection Sunday this weekend. Tip: our Madness predictions series can help.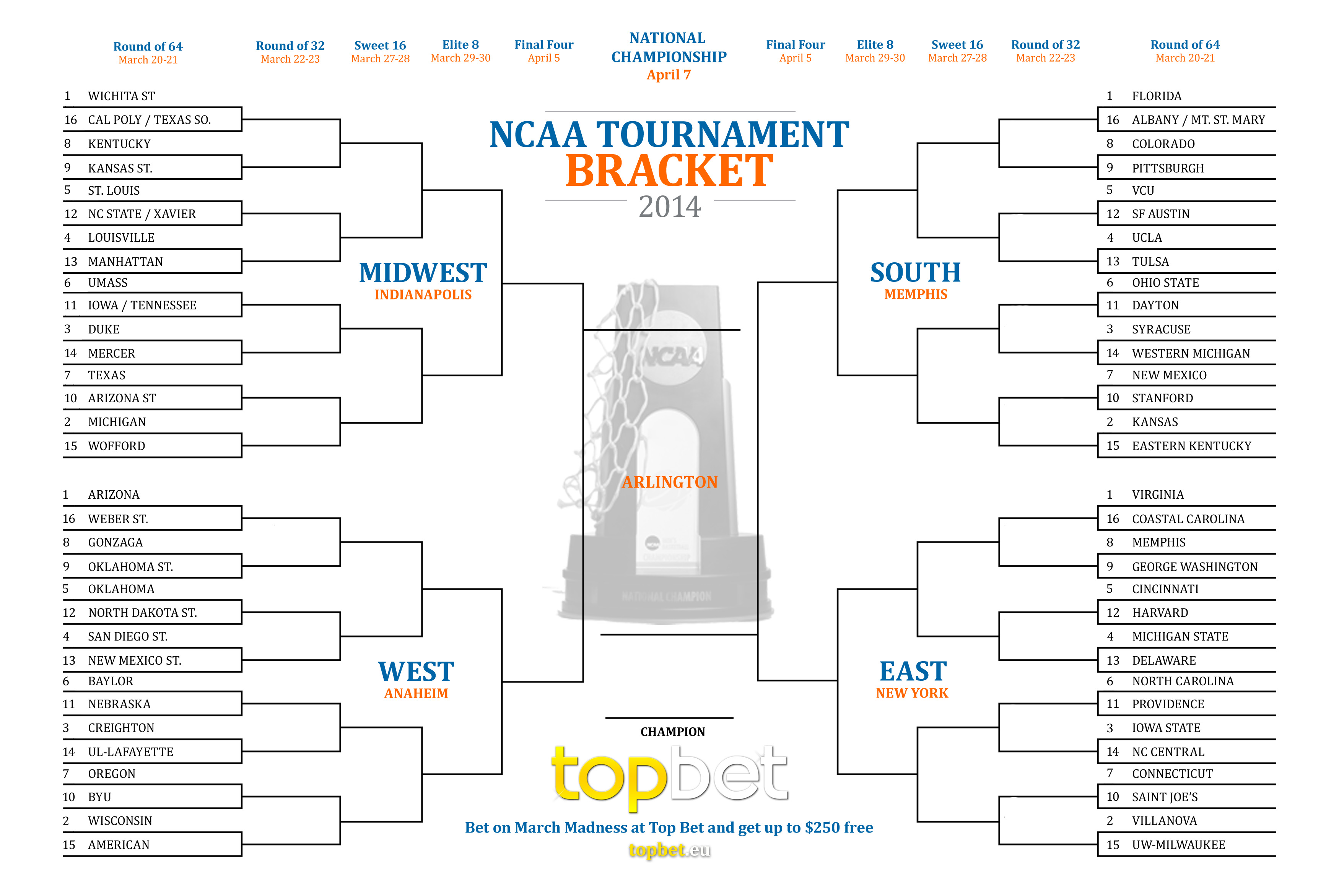 Happy Madness, everyone.
[sc:MarchMadness ] [sc:NCAAB490Banner ]
4,161 total views, 1 views today
Comments
comments