The Super Bowl is the most-watched and most-anticipated sporting event every year. It features the two best NFL teams going mano-a-mano for the renowned Vince Lombardi trophy. And this upcoming Sunday, football fans around the globe will be witnessing a collision between the Carolina Panthers and Denver Broncos in the Super Bowl's 50th edition.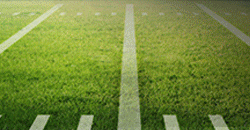 Before we get into that though, let's spend a few minutes here in refreshing our memory regarding the previous 49 years of this annual sporting spectacle. There have been a lot of upsets, glorious moments and suprises that definitely left everyone speechless.
Having all that said, please read on below for our list of the Top 10 Super Bowl games of all-time. And while you're doing so, you can also check out our other Top 10 lists about the best Super Bowl moments in history and the best catches of the 2015-16 NFL season.
NFL News and Previews
Top 10 Super Bowl Games of All Time
10. Super Bowl XLVII (Baltimore Ravens vs. San Francisco 49ers)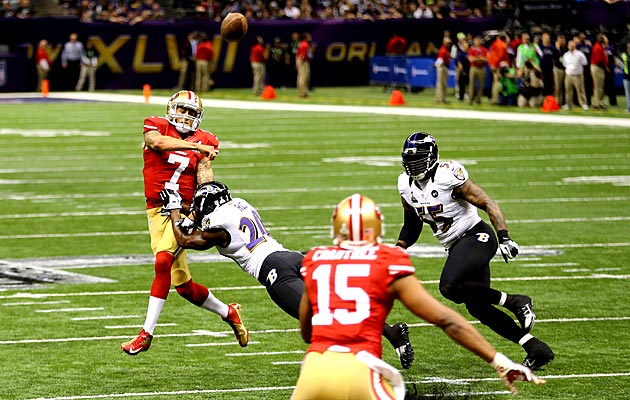 This was undoubtedly one of the most entertaining and literally the "darkest" Super Bowls ever.
Joe Flaco and his Baltimore Ravens were about to cruise their way to a victory until their momentum was completely stopped due to a power outage. Once the game resumed after a pretty long delay, the San Francisco 49ers came alive and began their attempt for a comeback. But unfortunately, their rally came up short and the Ravens eventually edged past them by three points.
9.  Super Bowl XLIII (Arizona Cardinals vs. Pittsburgh Steelers)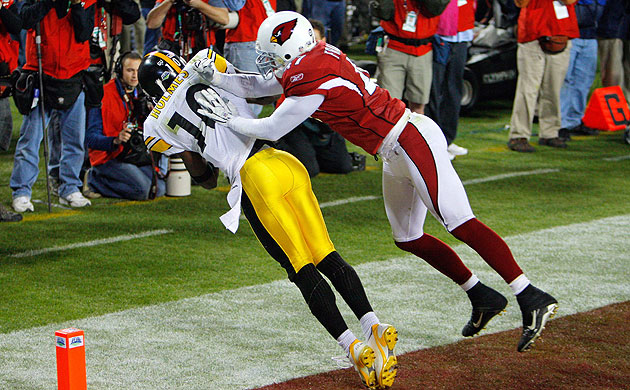 The Cardinals, who were primarily led by Warner and Larry Fitzgerald,  fought their way back into the game and rallied from a 20-7, third quarter deficit to take a three-point lead with 2:37 left in regulation. However, their  tremendous efforts were laid to waste as QB Ben Roethlisberger stayed composed and managed to drive the Steelers 78 yards on eight plays, including a 6-yard pass to Santonio Holmes along the corner of the endzone with less than 40 seconds remaining on the clock.
Making this Super Bowl even more iconic was also James Harrison's incredible defensive play. He returned an interception 100 yards through traffic for a touchdown in final seconds of the second frame.
8.  Super Bowl III (New York Jets vs. Baltimore Colts)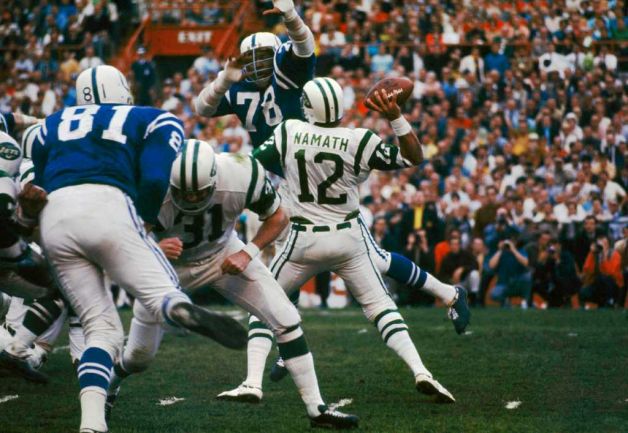 Looking way back to 1969 or the third edition of the Super Bowl, the greatest underdog story in the history of the league came to be.
Behind QB Joe Namath's guarantee,  the New York Jets stunned the world by emerging triumphant, 16-7, over the heavily-favored Baltimore Colts, who had allowed the fewest points during that particular season.
7. Super Bowl XXXII (Denver Broncos vs. Green Bay Packers)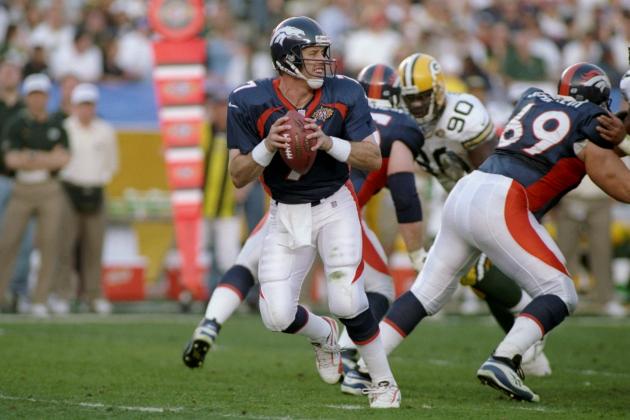 Hearing Brett Favre against John Elway alone was more than enough of a reason to explain why this game was bound to be promising duel. And the one raising the trophy at the end were the Denver Broncos, who were mainly led by spectacular efforts from Elway and running back Terrell Davis.
Davis, in particular, was the star of stars as he capped off a remarkable season with a 157-yard, three-touchdown performance to help the Broncos to their first ever Super Bowl victory, 31-24. Davis also eventually earned the MVP award for that game.  He truly deserved it.
6.  Super Bowl X (Pittsburgh Steelers vs. Dallas Cowboys)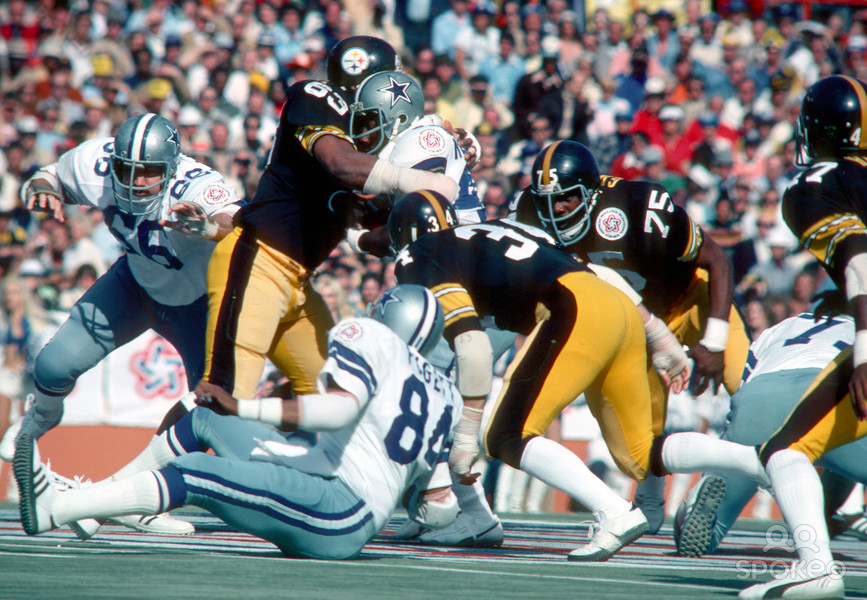 This was the year (1976) of the Dallas Cowboys, supposedly. They became the first franchise ever in the NFL to reach the Super Bowl as a wild card team and many rooted for them to actually win it all. It wasn't meant to be, however, as the Cowboys fell victim to the stingy defense of the Pittsburgh Steelers, who beat them, 21-17.
5.  Super Bowl XXXVI (New England Patriots vs. St. Louis Rams)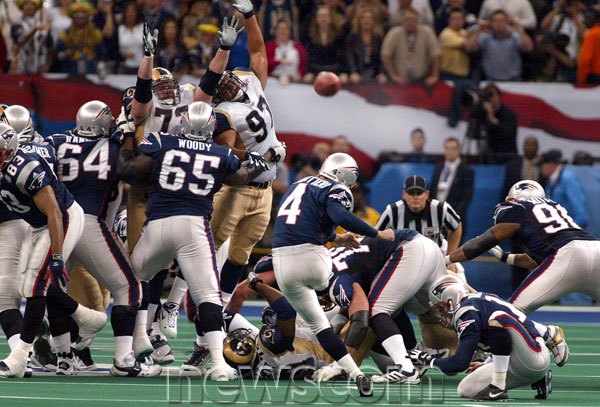 Of course, our list cannot be complete without Tom Brady's first ever Super Bowl ring and MVP in 2001. He turned all his doubters into believers and began establishing his legacy by successfully leading the New England Patriots over the favored St. Louis Rams, who posted an NFL-best 14-2 record during that season and were coined the name: "The Greatest  Show on Turf".  But it was actually Brady's own greatness that ultimately allowed the Pats to capture the thrilling 20-17 win.
4.  Super Bowl XXIII (San Francisco 49ers vs. Cincinnati Bengals)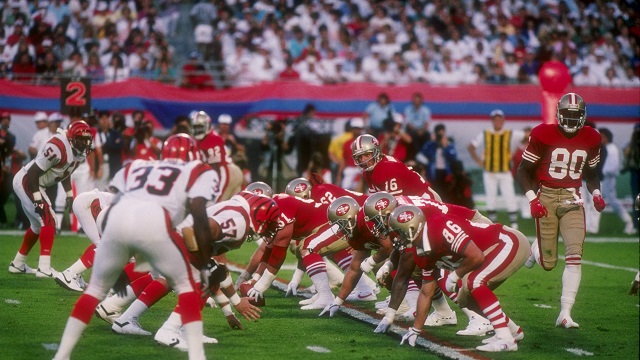 Seven years after San Francisco defeated Cincinnati during the sixth edition of the Super Bowl, both squads squared off in yet another highly-contested matchup.
The Bengals marched into this bout as the favorites and held a 13-6 advantage heading into the final frame. The Niners responded by relying on their beloved QB Joe Montana or also known as "Joe Cool" to mount a huge comeback that was highlighted by his game-winning touchdown pass to John Taylor with 34 seconds left on the clock.
3. Super Bowl XXV (New York Giants vs. Buffalo Bills)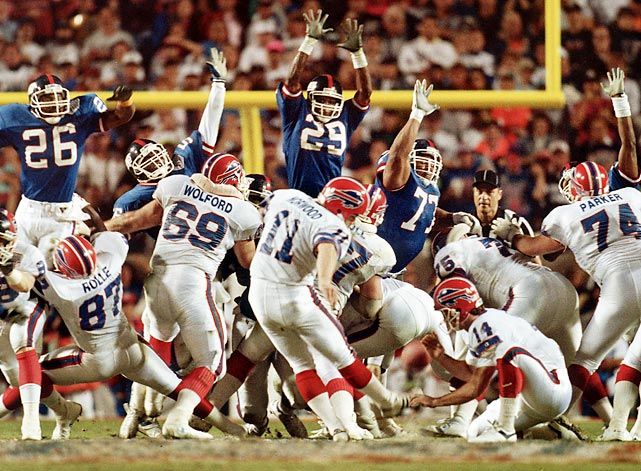 Needless to say, this Super Bowl was the most tightly-contested one by far. Only one point separated both teams here and it was the Giants who notched the win, 20-19, and brought home the Vince Lombardi trophy. The score, though, could have been turned to 22-20 in the Bills' favor if only Scott Norwood was able to convert his 47-yard field goal attempt  with four seconds remaining in the game.
2.  Super Bowl XLII (New York Giants vs. New England Patriots)
The best highlight of this game was none other than Eli Manning's Houidini act in final minutes of the fourth quarter.  He was able to escape the enormous defensive pressure in the pocket and find David Tyree (and his helmet) which eventually allowed New York to pull off one of the biggest upsets in NFL history.
Making this win even sweeter, was the fact that the Giants also spoiled the Patriots' quest of going 19-0 in that season.
1. Super Bowl XLIX (New England Patriots vs. Seattle Seahawks)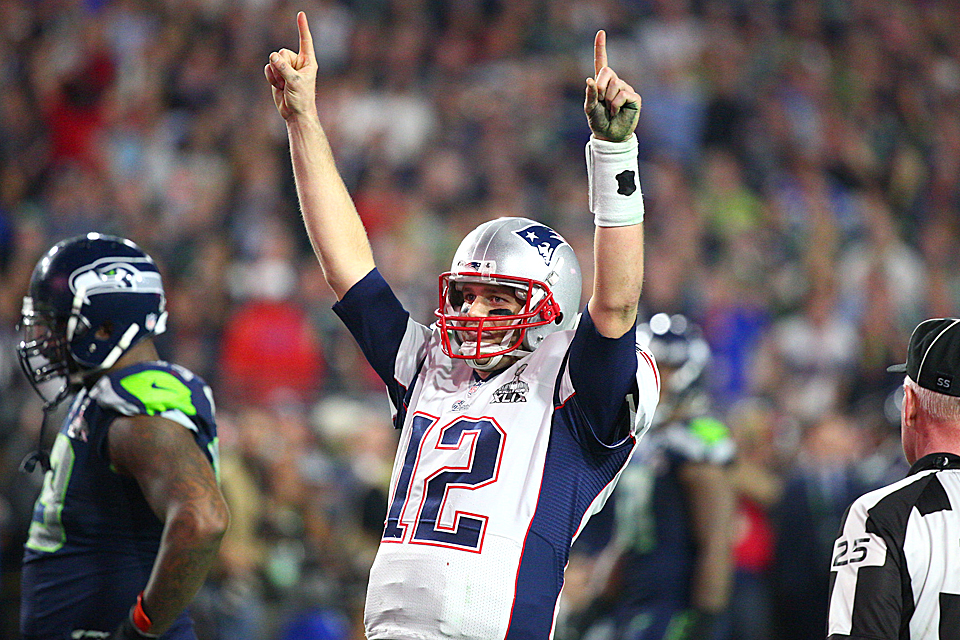 Just when you thought that the Seahawks were about to cruise towards their second-straight Super Bowl title after scoring 10 unanswered points in the third quarter. Tom Brady reminded the world why he is who he is, leading the Patriots to a pair of late scores to take the 28-24 advantage. But of course, Russell Wilson and the Seahawks refused to go silently into the night as they still had around two minutes on the clock to retaliate.
Wilson did his best impersonation of Eli Manning by guiding the Seahawks back into the redzone for an opportunity to score. But their chances were ultimately crush when cornerback Malcom Butle intercepted Wilson's throw to Ricardo Lockette.
So now that you've had a quick review on some of the best Super Bowl games ever, it's time to create a betting account now and cash in on  Super Bowl 50, which will commence this coming Sunday at Santa Clara.

2,017 total views, 1 views today
Comments
comments