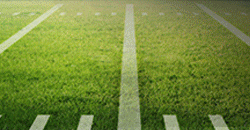 Let's clear the air first by saying that in making this list, we considered only football-related moments. So if you're hoping to read more about Janet Jackson's mammary here, we're terribly sorry.
With that out of the way, let's now proceed to our list of 10 of the best Super Bowl moments in history. More NFL lists? Check out our top 10 Super Bowl games.
NFL News and Previews
Best Super Bowl Moments
10. McGee's Scores the First Super Bowl Touchdown
one-handed touchdown catch
—Super Bowl's first-ever TD score and one that set the table for a 35-10 Green Bay win over Kansas City.
9. The Story of Scott Norwood

For every Super Bowl hero, there's a Super Bowl goat, whose life is forever tarnished by failure. You know, like Scott Norwood of the Buffalo Bills team that lost to the Giants in the Super Bowl XXV, 20-19. That score would've been 22-20 in favor of the Bills if it weren't for Norwood missing a 47-yard field goal kick with only four seconds remaining on the game clock.
8. Adam Vinatieri Shows Scott Norwood How it's Done

Unlike Norwood, Adam Vinatieri made sure that he wouldn't become a timeless icon of disaster, when the reliable Patriots kicker buried a 48-yard field goal to break the tie and give the New England a 20-17 victory over the Rams in Super Bowl XXXVI.
7. Malcolm Butler Becomes a Household Name

Butler doesn't need to buy his own beer in New England—ever.  It was just last year when an undrafted free agent cornerback in Malcolm Butler became an instant New England hero by simply doing what he was supposed to do on the field. With the Seahawks sitting on a favorable second-and-goal situation with under a minute left and trailing the Pats, 28-24, Butler swooped into the scene and intercepted a half half-baked pass from Russell Wilson to Ricardo Lockette to preserve the victory for New England.
6. Santonio Holmes' Golden Toes

Big Ben was clutch in Super Bowl XLIII, but without Santonio Holmes' crazy body control, the Steelers wouldn't be bragging six Vince Lombardi trophies today—the most by a franchise in league history. Down by three with 35 seconds left in the fourth period, Roethlisberger fired a pass to Holmes, who caught it in the right corner of the end zone while falling down on his toes.
5. John Elway Rides the Chopper

It wasn't a game-winning play, but Elway's gutsy eight-yard rush in the third quarter of Super Bowl XXXII was the turning point of the Broncos' 31-24 win over Green Bay. In that play, Elway was hit by a couple of Packers defenders and was spun around in the air like a rag doll before getting that crucial first down that set up Terrell Davis' tie-breaking one-yard rushing score.
4. Mike Jones Saves the Day for the Rams

Tennessee was trailing the Rams in Super Bowl XXXIV, 23-16, with six seconds left, but had a chance to score a game-winning touchdown. Steve McNair threw slant pass to Kevin Dyson, who appeared to have a free path to the end zone until St. Louis linebacker made a tackle that stopped Dyson at the one-yard line.
3. Montana Finds Taylor

Behind 16-13 to the Bengals with only three minutes to burn, San Francisco turned to Joe Montana looking for a miracle. And miracle Montana delivered, as the Hall of Famer quarterback engineered a 92-yard drive that culminated in a 10-yard touchdown catch by John Taylor to help San Francisco win the hardware, 20-16.  Ain't Joe cool, huh?
2. David Tyree's Helmet is the Real MVP

It's kind of ironic that the Giants slayed a "giant" in the form of then undefeated New England in Super Bowl XLII, but that's what happened on that faithful February 3 night in Glendale. Down 14-10 on third-and-five and just over a minute left, Eli Manning Houdini-ed himself out of the Patriots' vicious pass rush and threw a prayer, hoping for it to get answered. Fortunately for the Giants, David Tyree was there to catch the ball and secure it against his helmet. Four plays after that insane sequence, Plaxico Burress put the finishing touches of the grand upset with the Super-Bowl clinching touchdown.
1. Namath's Guarantee

Younger fans know him for wanting to kiss Suzy Kolber on national TV while obviously drunk. But real football diehards definitely remember him for having the balls to predict that his New York Jets would upset the 18-point favorite Baltimore Colts in Super Bowl III. Namath stayed true to his bold prediction and led the Jets into a 16-7 upset win at the Orange Bowl.

1,640 total views, 1 views today
Comments
comments