Missing some all-action violence? Gear up for a big weekend when the world's premier mixed martial arts organization touches down in Ottawa for UFC Fight Night 89. Stephen Thompson continues his rampage toward the top of the UFC Welterweight Division when he takes on No. 1-ranked and former title challenger Rory MacDonald.
It's going to be an all-action affair featuring two of the best welterweights on the planet. In the co-main event of the evening, always entertaining Donald Cerrone makes a return to the 170-pound division to take on veteran contender Patrick Cote.
Build your bankroll on the soccer pitch before this weekend's fisticuffs with our complete previews for England vs. Wales and Germany vs. Poland.
Cash In on the Best Online Sportsbook Offers Now at TopBet!
UFC Fight Night 89: MacDonald vs.  Thompson Preview
Welterweight: Rory MacDonald vs. Stephen Thompson
Line: Rory MacDonald (-105) vs. Stephen Thompson (-125) – view all UFN 89 lines
Stephen "Wonderboy" Thompson is an animal. He's on a six-fight win streak, most recently handing former champion Johny Hendricks his first ever stoppage loss. Not even current champ Robbie Lawler could drop Hendricks over 10 hard rounds, let alone finish the fight.  Wonderboy is easily one of the best strikers in the division with five stoppage victories in eight UFC bouts.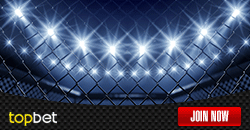 Thompson isn't just your regular striker; he was a former world champion kickboxer before he entered the UFC. What makes him even more dangerous is his unorthodox karate-style. He'll unload on spinning kicks and pin-point punches to punish his opponents. One of Wonderboy's best performances inside the Octagon was his first-round knockout of Jake Ellenberger, in which he unleashed not one but two spinning hook kicks.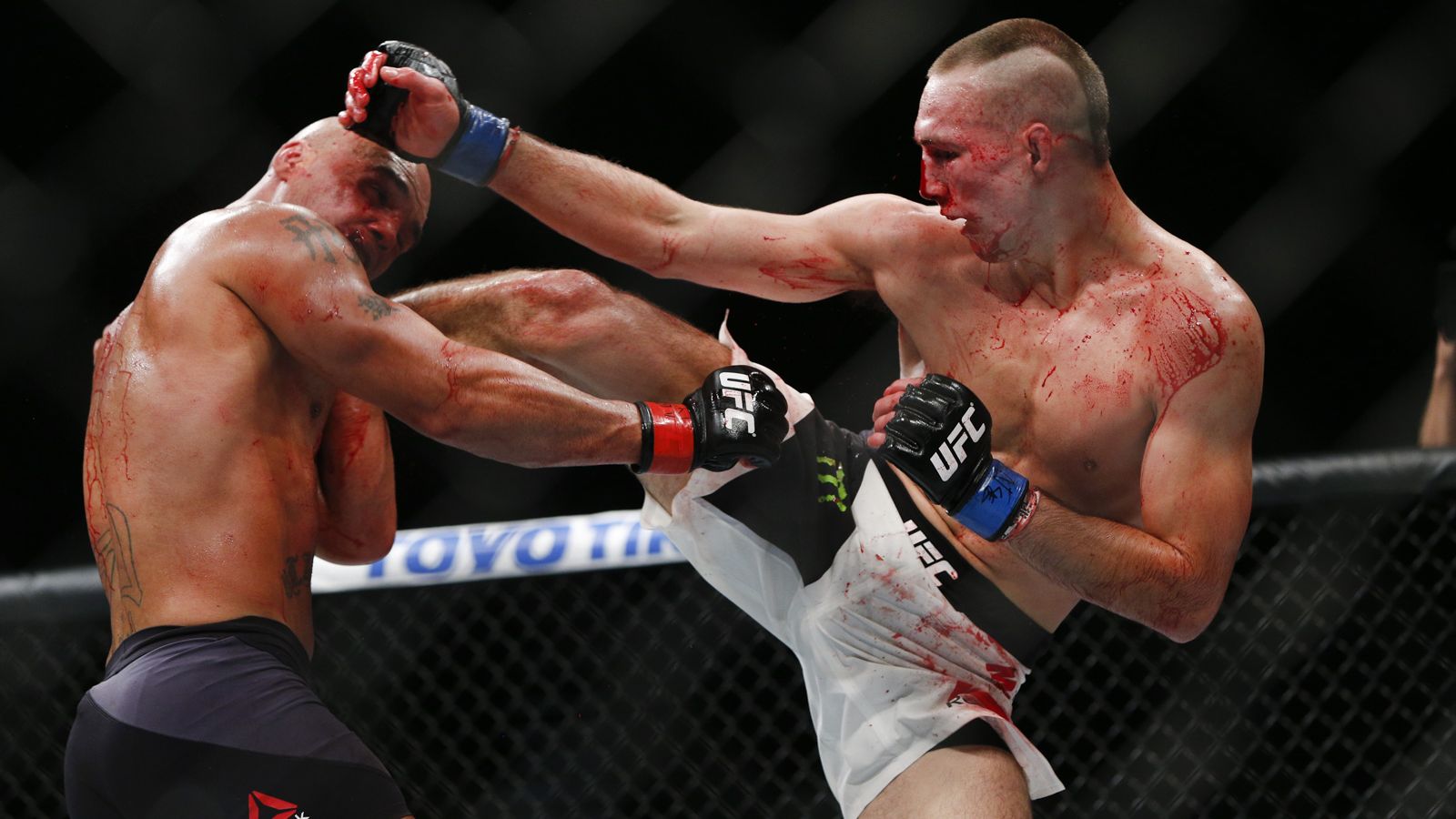 Wonderboy is good and all, but he's yet to meet someone like Rory "Red King" MacDonald. The Canadian is one of the best welterweights on the planet with a very well-rounded skillset. A protégé of all-time great Georges St. Pierre, MacDonald has technical striking and a punishing top game to take advantage of his opponents' holes.
MacDonald is also one tough S.O.B. His face painted a crimson red as his broken nose poured out blood, the Red King almost won the UFC Welterweight Championship last July. He repeatedly hobbled the tough champ Lawler in rounds three and four. Entering the fifth and final round, MacDonald was ahead on all three of the judges' scorecards. Alas, a pinpoint straight crushed the challenger's nose and along with it all his resolve.
It was the best night of the 26-year-old's life as he would later on describe. Being involved in a gritty championship war should have given MacDonald's a lifetime's worth of experience. Not many can survive the onslaught he took and keep fighting back. While he did get plenty of experience, the Red King also absorbed plenty of damage—definitely not a good sign against one of the best finishers in the welterweight division.
Writer's prediction: MacDonald (-105) has all the tools to find a chink in Thompson's armor. The Canadian wins a closely-contested decision.
Welterweight: Patrick Cote vs. Donald Cerrone
Line: Patrick Cote (+135) vs. Donald Cerrone (-165) – view all UFN 89 lines
Donald "Cowboy" Cerrone made a successful move up to the welterweight division, beating Alex Oliveira by first round triangle choke in February. However, the Brazilian was actually a blown up lightweight much larger than Cerrone. Cowboy now faces his first true 170-pounder in the form of Patrick "The Predator" Cote.
Cote is a dangerous fighter for the well-rounded Cerrone. He has rudimentary striking, but has a heavy top-game and bricks for fists. The Predator will be one stalking his prey, especially if he gets to utilize his size advantage early.
Writer's prediction: Cote is just too big for Cerrone, having to cut down to make the 170-pound limit. Meanwhile, Cowboy has to eat and drink himself up just to make the limit. The Predator (+135) gets the decision after dominating the first two rounds.
Middleweight: Sean O'Connell vs. Steve Bosse
Line: Steve Bosse (-160) vs. Sean O'Connell (+130) – view all UFN 89 lines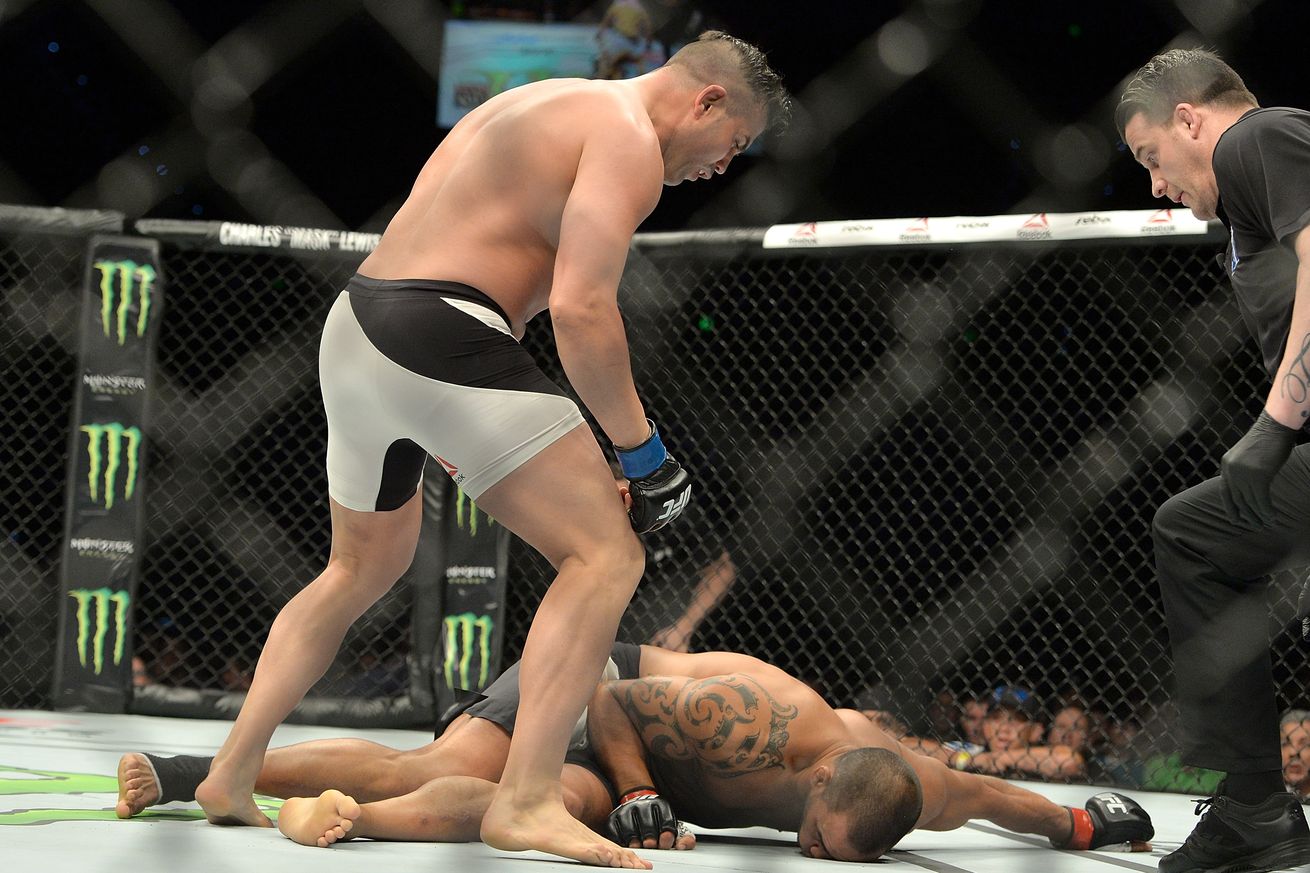 Steve Bosse hits hard. Very hard. He landed a one-punch knockout in his second Octagon appearance, sending Kiwi fighter James Te Huna into retirement. He gets a much bigger test in former light heavyweight Sean O'Connell. The American is certainly bigger, but doesn't have the chin to eat big punches with four of his seven losses coming by way of knockout or technical knockout.
Writer's prediction: Bosse (-160) gets the first round knockout, much to the delight of the Canadian crowd.
Lightweight: Olivier Aubin-Mercier vs. Thibault Gouti
Line: Olivier Aubin-Mercier (-380) vs. Thibault Gouti (+290) – view all UFN 89 lines
Olivier Aubin-Mercier is a slick grappler. He's going to get you down and lay on you hard unless you hurt him first. But Aubin-Mercier struggles when pitted against fellow grapplers, most recently dropping a unanimous decision to Carlos Diego Ferreira. Thibault Gouti has six career victories coming by submission. The Frenchman may have the necessary tools to negate Aubin-Mercier's grappling-heavy game.
Writer's prediction: Gouti (+290) gets the upset via decision.
Catchweight: Valerie Letourneau vs. Joanne Calderwood
Line: Valerie Letourneau (-180) vs. Joanne Calderwood (+150) – view all UFN 89 lines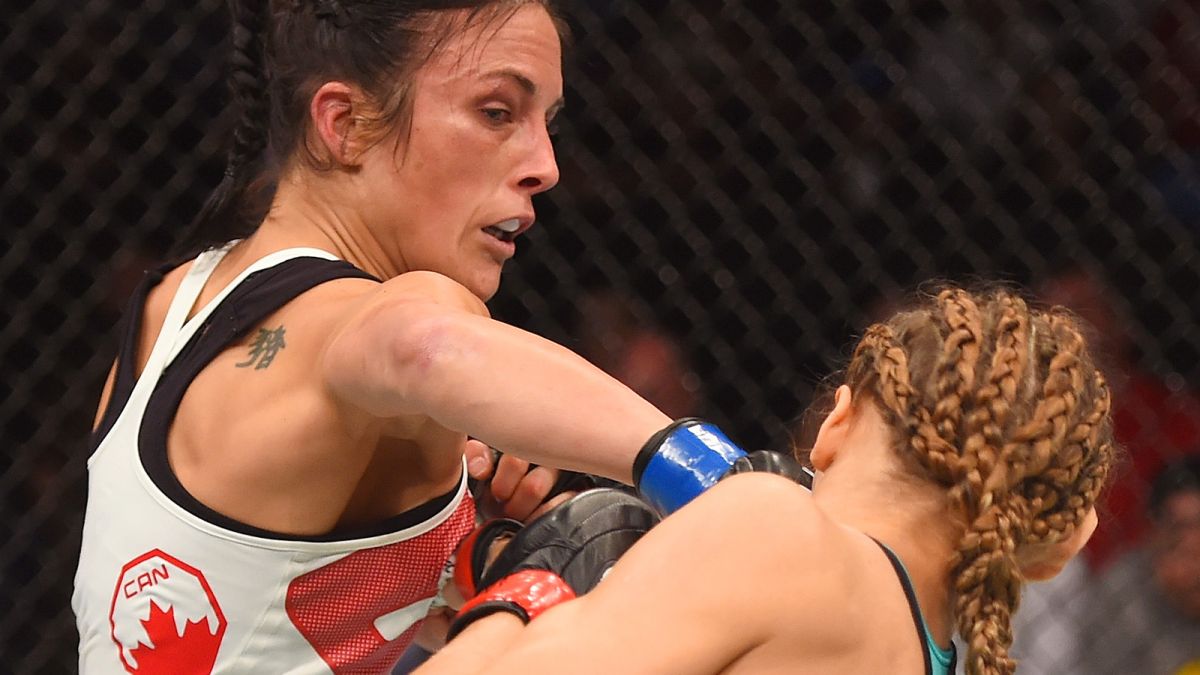 Valerie "Trouble" Letourneau is back after losing gritty five-round affair against current strawweight champion Joanna Jedrzejczyk in November. She'll get back into face-punching when she takes on fellow striker Joanne "Bad Mofo Jojo" Calderwood. Letourneau will bring the heat, especially having to cut less weight to make the 125-pound catchweight limit. However, Calderwood should also bring plenty of firepower especially with her deadly kicks.
Writer's prediction: Letourneau (-180) is the bigger and better fighter. She wins a clear unanimous decision to send the Canadian crowd into frenzy to open the main card.
Fox Sports 2 Prelims
Leandro Silva is a pretty good grappler with a competent striking game. However, he has the tendency to sit back and let his opponents dictate the pace. Enter Jason Saggo, an all-action grappler capable of ending fights with his strikes or submission holds. Saggo (-200) should get a comfortable unanimous decision on his home soil.
Misha Cirkunov faces hard-nosed striker Ion Cutelaba. Fortunately, the Latvian isn't a one-trick pony. He's won two of his last four fights by knockout and the other two by submission. Cirkunov (-210) gets the second round submission.
Krzysztof Jotko (+180) just has the necessary striking and movement to beat grappler Tamdan McCrory.
Joe Sotto's UFC tenure has been a rough one with three straight losses. The well-rounded Chris Beal (-125) could make it four-straight with the perfect game plan.
UFC Fight Pass Prelims
Elias Theodorou (-300) cruises to a unanimous decision victory over Sam Alvey.
Randa Markos (-190) grounds out and dominates Jocelyn Jones-Lybarger.
Colby Covington (-300) wrestles Jonathan Meunier to a unanimous decision.
Geane Herrera (+210) squeaks by Ali Bagautinov in a closely-contested bout.
Create a betting account now and get all the hard-hitting MMA action you want.

Comments
comments