Sidney Crosby and Alex Ovechkin have yet to provide their own fireworks but their silence doesn't make this Eastern Conference semifinals series between the Pittsburgh Penguins and the Washington Capitals any less interesting. Later tonight, both teams look to break a 1-1 series tie in Pittsburgh. Read on for more about this matchup. You can also check out our breakdown of Thunder vs. Spurs Game 2.
NHL News and Predictions
---
Caps vs. Penguins Game Three Round Two Preview
Where: Consol Energy Center, Pittsburgh
When: Monday, May 2, 8:00 PM ET
Line: Washington Capitals (+120) vs. Pittsburgh Penguins (-140); total: 5.0–  view all NHL lines
TV Broadcast: NBCSN
---
Betting on the Washington Capitals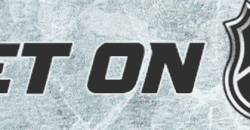 There were no T.J. Oshie heroics in Game 2 for the Capitals, who lost to Pittsburgh, 2-1, on Saturday. The Capitals were the -130 favorites heading into that game, but they barely looked the part for most of the game no thanks to an anemic offense and an underwhelming effort by Washington's blue line.
The Caps were outshot by Pittsburgh for the second time in the series, as they allowed Pittsburgh to get off 35 shots while making just 24 of their own. Braden Holtby played a solid game despite the loss, though, stopping 33 of the 35 shots he faced.
If there's any silver lining for the Caps, it's the return to form of their power play. After going scoreless on 14 power play chances, the Capitals nailed one on two opportunities in Game 2, courtesy of Marcus Johansson. The Caps also shut down all of Pittsburgh seven total power plays on the series, including five in Game 2.
While Oshie didn't score, he at least remained busy, as he took four shots on goal. Alex Ovechkin, meanwhile, had three shots. The Penguins are definitely bent on stopping Ovechkin so it's important for the other Capitals offensive threats to get going. Hopefully for the Caps, the other Russian in Evgeny Kuznetsov begins to make his presence felt in this series. It could be a good sign that Kuznetsov finally made his first point of the season (an assist) in Game 2. He had 20 goals and 57 assists back in the regular season.
Washington is 3-1 in its last four games at Consol Energy Center.
Betting on the Pittsburgh Penguins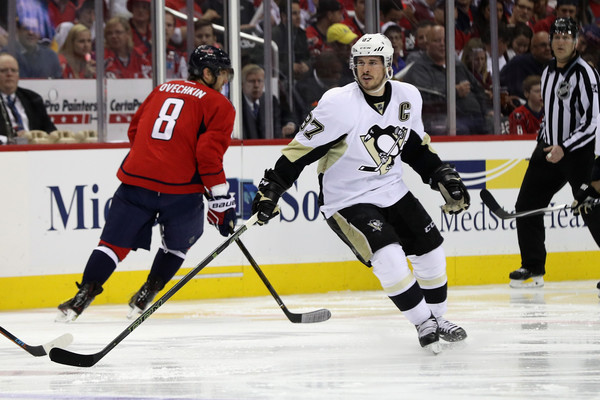 The Penguins accomplished their mission in Game 2, which was steal a road win before heading back home for Game 3.
Goals by Carl Hagelin and Eric Fehr along with terrific netminding from Matt Murray gave Pittsburgh its first victory of the series. Murray bounced back from a letdown Game 1 performance by rejecting all but one of Washington's shots on goal.With Marc-Andre Fleury still not cleared to return due to concussion, Murray will take his place in front of the net again this Monday.  Murray has been fantastic in lieu of Fleury and be try to sustain his form at home later tonight. The Penguins are undefeated in Murray's last four starts in Pittsburgh.
As for the offense, the Penguins' power play has gone salty so far in this series, wherein they're 0-for-7 on the man advantage. The Penguins, however, are killing it in the possession battle, outshooting the Caps in the first two games, 80-59. If that trend continues, it won't take Sidney Crosby too long to finally bury a goal. Crosby has yet to score in this series, but had three scores to go with five assists in the first round against the Rangers.
Writer's Prediction
Pittsburgh wins, 3-2.
Create a betting account now and build a winning NHL parlay.

Comments
comments