We're less than three weeks away from the beginning of the 2016 NBA Playoffs and the action is certainly heating up as the regular season slowly reaches its end.
The Golden State Warriors remain on top in our power rankings list and the San Antonio Spurs continue to knock on their door step at the second spot. But the biggest change this week goes to the streaking Thunder who have climbed their way back up the rankings despite an ugly start in the month of March.
[sc:NBA250 ]Find out below how the other teams fared in our weekly power rankings list. And while you're at it, check out some of the best dunks and moments of Kobe Bryant, who only has eight games remaining before he finally hangs it up once and for all.
[sc:NBAArticles ]
NBA Power Rankings: OKC clicking at the right time
1. Golden State Warriors (67-7)
Previous Rank: 1
[sc:NBA250 ]Stephen Curry's been having another MVP-type season without question and the Warriors are just six wins away from breaking the 1995-96 Chicago Bulls' 72-win record thanks to him. And as long as he keeps up his current form, it's safe to say Golden State's bound to make history and eventually repeat as the NBA champions.
But hold on for a minute here; let's not make bold claims like this yet especially with the San Antonio Spurs lurking right behind them.
2. San Antonio Spurs (62-12)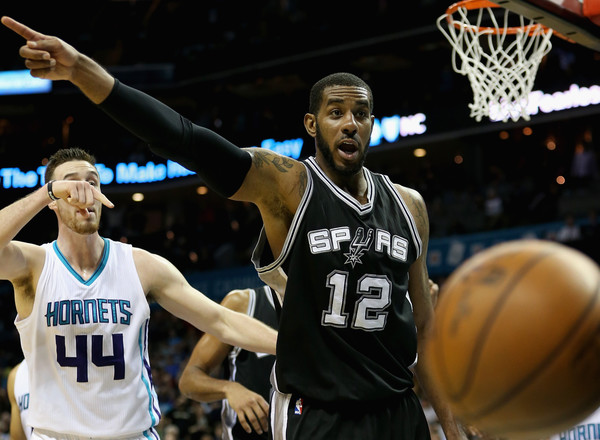 Previous Rank: 2
Yes, the Spurs are going to be the most dangerous threat to Golden State's title run. This was proven when San Antonio managed to beat the Warriors in its second regular-season meeting on March 21. In that game, Stephen Curry was held to 14 points on 4-of-18 shooting and his entire team was limited to a season-low of 79 points.
Also, the Spurs seem to be in postseason form already as they've only lost three times across 15 games in the month of March.
3. Oklahoma City Thunder (52-23)
Previous Rank: 7
Kevin Durant and Russell Westbrook have been piling up the points on a game-by-game basis and everybody in Oklahoma is feeling real good. The Thunder began March by losing four of their first six games, but they finally got it together by going 8-1 since then. As a result, OKC's catapulted its way back up to the No. 3 spot of our rankings.
Oh and by the way, Westbrook's compiled five triple-doubles during that stretch and is averaging 21.4 points, 8.3 rebounds and 10.6 assists across 15 games this month.
4. Cleveland Cavaliers (52-21)
Previous Rank: 4
Despite holding onto the top spot in the Eastern Conference, the Cleveland Cavaliers still have a lot prove to us. No one, other than the people in Cleveland, believes that LeBron James can single-handedly carry this unstable club all the way back to the Promised Land. But the Cavaliers can start proving us wrong by winning and finding some stability in their final eight regular-season games.
5. Toronto Raptors (49-24)
Previous Rank: 3
Toronto's looking like a powerhouse club with still a lot of questions surrounding them. The Raptors have a relatively good chance to nab the No. 1 spot in the Eastern Conference with nine games remaining on their regular-season schedule. But lately, it seems like Kyle Lowry and co. are going to waste this opportunity, as they've lost three of their last four games.
Speaking of Lowry, his ailing elbow could negatively affect the Raptors' playoff run. He's been struggling with his shot because of this injury and that's obviously not a good sign at all.
6. Los Angeles Clippers (46-27)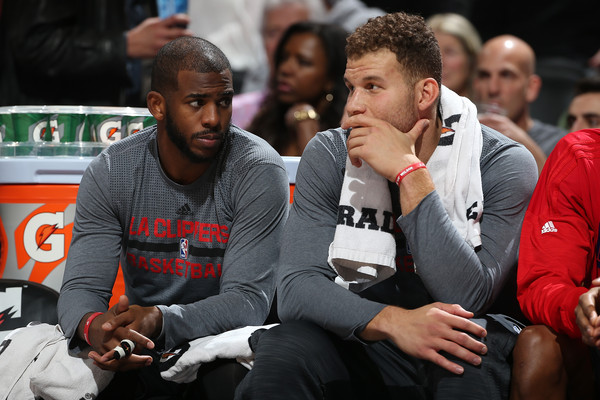 Previous Rank: 6
Blake Griffin's return is going to be huge for the Clippers. They'll need their perennial, high-flying power forward to quickly regain his form back before the playoffs officially start on April 16. And once he does, Golden State might have to start worrying about another team besides the Spurs and Thunder.
7. Atlanta Hawks (45-30)
Previous Rank: 9
Atlanta kicked off the month of March with a loss to the Warriors, but the Hawks have gone 12-2 since then and are making a late push. Their defense, which is allowing just 98.9 points per game, has placed the team in a fourth-place tie with Miami in the Eastern Conference. And with four of their final regular-season games all being played at home, the Hawks are likely going to edge past the Heat eventually.
8. Miami Heat (43-30)
Previous Rank: 10
Even without Chris Bosh, the Heat will still pose as a dangerous threat to any opposing team, and not just because of Joe Johnson's scoring prowess or Dwyane Wade's championship experience. It'll be because of Hassan Whiteside, who's been having such monstrous breakout season for Miami.
Whiteside's been on a tear across 14 games this month, averaging 18.4 points, 12.5 rebounds and 3.0 blocks. So long as he keeps this up, expect the Heat to make a lot of noise in the Eastern Conference playoffs.
9. Boston Celtics (43-31)
Previous Rank: 5
It's going to be a tough final stretch for Celtics. They'll be going against playoff-bound opponents like the Trail Blazers, Warriors, Hornets and Heat. But this will also be a very good chance for Isaiah Thomas, who has scored 20 or more points in the last 10 games, and for the rest of his teammates to sharpen themselves further for the postseason.
10. Charlotte Hornets (43-31)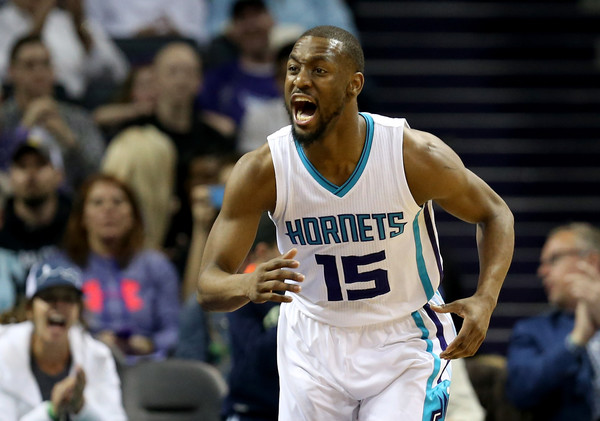 Previous Rank: –
There's a lot of buzz in Charlotte right now. The Hornets have gone 13-3 across 16 games this month and that stretch includes a signature win over the Spurs a few days ago. A testament to their success has been the pair of Kemba Walker and Nicolas Batum.
Walker, the team's top point-getter this season, is averaging 22.5 points, 4.5 rebounds and 5.6 dimes in March. Batum, on the other hand, is tallying 18.5 points, 6.3 boards and 6.7 assists in the same month as well.
There's still a lot of work to do for this team, though, especially with a lot of young players in their roster. The Hornets are going to be a difficult opponent in the postseason, but their lack in experience may be a problem down the stretch.
Create a betting account now to start placing wagers on any of these basketball heavyweights as the action continues to intensify as we approach the conclusion of the 2015-16 NBA regular season.
[sc:NBA620 ]
Comments
comments