There's barely any need to introduce this guy. You all know that player currently wearing No. 24 for the Los Angeles Lakers. Yes, his name is Kobe Bean Bryant or "Black Mamba" who's also regarded by some as the Michael Jordan of our generation.
Well, whether you agree to this or not, it doesn't really matter. Bryant will undoubtedly go down as one of the greatest ever to play the game of basketball. He's given us a lot of unforgettable moments, explosive dunks and numerous buzzer-beaters that left every fan or hater speechless.
[sc:NBA250 ]But unfortunately, Father Time has already caught up to the 37-year-old veteran and we only have a until the end of this 2015-16 regular season to appreciate his presence on the hardwood. And before Bryant finally hangs it up, let's take a look back at some of the best dunks and moments of his Hall of Fame career. Just read on below.
Meanwhile, you can also check our Top 10 list featuring the best moments and dunks of Jordan, LeBron James and Vince Carter.
[sc:NBAArticles ]
Top 10 Kobe Bryant Dunks and Moments of All-Time
10. 1997 NBA Slam Dunk Contest Champion
At the age of 37, it's no surprise that Kobe Bryant's been reduced to taking mostly jumpers throughout this season. The mileage on his legs, in particular, is about to reach its maximum level. But for those who don't know or have forgotten, there was a relatively long period in Bryant's 20-year career that he dazzled every fan with some high-flying slam dunks. And he quickly proved this in 1997, wherein he was crowned the NBA's Slam Dunk Champion.
Making this accomplishment even more special, was the fact that Bryant, who was just 18 years old at that time, became the youngest player to ever win this contest.
9. Youngest Ever To Start In An All-Star Game
[sc:NBA250 ]From the moment Bryant arrived into the league in 1996, it was clear that he was already going to be special. He immediately made a name for himself and eventually achieved an astounding accomplishment by becoming the youngest All-Star starter in 1998.
The 19-year-old Bryant led the way for the Western Conference with 18 points and six boards while shooting 7-for-16 fromt the field. However, his efforts weren't enough to give them the win as they eventually lost  that game, 135-114.
8. Kobe Baptizes Dwight Howard
Before Dwight Howard became one of the most dominant big men in the league, he had to go through some pretty rough times during his rookie season. And surely, he's going to remember that specific time when a spry Kobe Bryant officially baptized him with this vicious one-handed slam dunk. Rest in peace, Dwight.
7. Over the Great Wall of China
Many people say height is might, but that's definitely not the case for Kobe Bryant. This posterization over the outstretched arms of the 7-foot-6 Yao Ming, who was the league's tallest player back then, was more than enough proof of Bryant's fearlessness and hops.
6. 62 In Three Quarters Against Dallas
It's  rare to see any player score 62 points in any basketball game, but to do it in just three quarters while the opposing squad has a total of 61 points is completely insane.
Well, that's basically what Kobe Bryant does. He'll come at you with everything he's got no matter what the circumstances may be. In this particular game, it was evident that the Dallas Mavericks weren't ready and were left almost speechless when Bryant erupted for 62 points on 18-for-31 shooting from the field to lead the Lakers to the resounding win.  He also went 22-for-25 from the charity stripe in that bout.
5. Kobe's Infamous Behind-The-Back Reverse Dunk
This was arguably Kobe Bryant's most sensational and underrated dunk of all time. He didn't just dunk on someone, but also had to be really creative by taking the ball behind his back before finally throwing it down with authority. Incredible right?
4.  2007-08 Most Valuable Player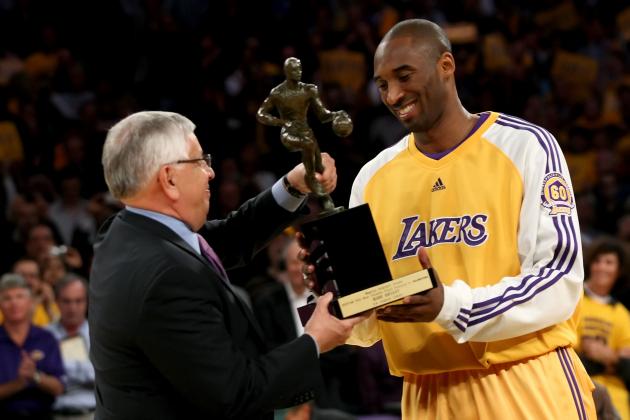 The 2007-08 season was undoubtedly Kobe's most all-around campaign, averaging 28.3 points, 6.3 rebounds and 5.4 assists. Unfortunately though, he couldn't put the cherry on top to that year as the Los Angeles Lakers came up short to the Boston Celtics in the NBA Finals. Nevertheless, this moment in Bryant's career deserves recognition on our list.
3. Step Aside MJ
It was bound to happen folks. Throughout Bryant's career, he's been scoring at will in almost every game and has inevitably surpassed numerous legends in the All-time scoring list. And on December 14, 2014 at Minnesota, Bryant finally went ahead of the great Michael Jordon and became the third-leading scorer in league history. Ahead of Bryant on the prestigious list, are Kareem Abdul-Jabbar and Karl Malone, who have 38,387 and 36,928 points respectively.
2. Mr. 81 points
If you thought 62 points was hard to believe, Kobe Bryant made the seemingly impossible possible yet again. This time, it was at the expense of the Toronto Raptors in January of 2006, wherein he destroyed Jalen Rose's defensive reputation by single-handedly leading the Lakers over the Raptors with his 81-point explosion. And for your information, that's "just" the second-highest individual scoring output in a game ever.
1. Back-To-Back Championships (2009 and 2010)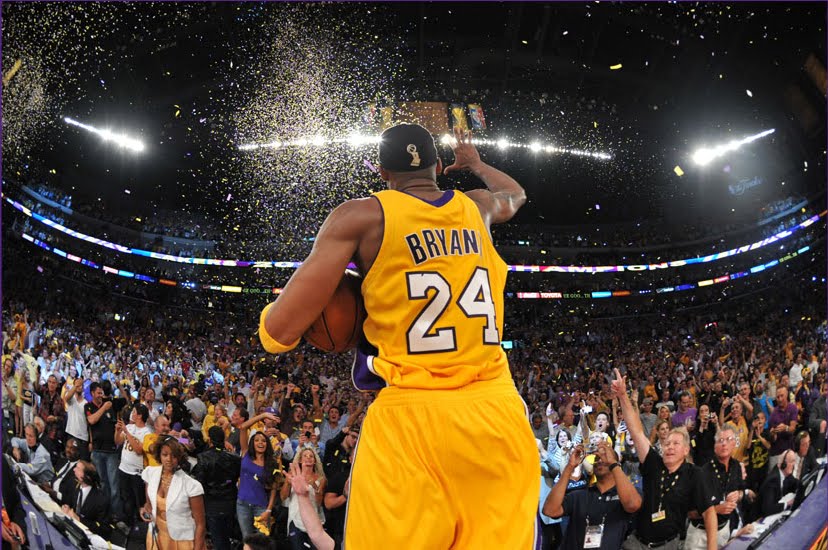 After winning three-straight titles with Shaquille O'Neal, Bryant wanted to prove to the world that he can win it all without playing little brother to the dominant big man. It took awhile for Bryant to do so, but he finally did it along side the Pau Gasol, Derek Fisher and Lamar Odom during their 2009 and 2010 campaigns.  And those two years were arguably Bryant's most successful and happiest moments of his career despite being short of one more championship from tying Jordan's six.
So now that you've had some time to appreciate the greatness of the Black Mamba, it's time to create a betting account now and cash in on the rest of the 2015-16 NBA regular season action.
[sc:NBA620 ]
6,670 total views, 1 views today
Comments
comments