Two teams coming off disappointing conference tournament performances will take to the court in the NCAA tournament's South region on Friday, as No. 8 San Diego State take on No. 9 St. John's in Charlotte, North Carolina.
This is just one of 32 games tipping off in the second round of the March Madness tournament. For more on the zaniness, grab a copy of our printable 2015 bracket and fill it out with a little help from our compilation of experts' picks and predictions, then read on for more on the Aztecs vs the Red Storm.
[sc:MarchMadness ]
March Madness No. 8 San Diego State Aztecs vs. No. 9 St. John's Red Storm Preview
Where: Veterans Memorial Arena, Jacksonville
When: Thursday, March 19, 2015 7:20 PM ET
Line: San Diego State Aztecs (-3.5) vs. St. John's Red Storm (+3.5); total: 120.5 – view all NCAA Basketball lines
Betting on the San Diego State Aztecs
The San Diego State Aztecs (26-8) were oh-so-close to winning the Mountain West championship, only to fall short by two points. Then again, you will typically need to score more than 43 points to win a basketball game.
[sc:NCAA240banner ]The Aztecs fell 45-43 to the Wyoming Cowboys, and the loss highlighted their struggles on the season. That is, scoring. The Aztecs currently sit at 305th in the nation in scoring, averaging 61.8 points per game.
When it's going right for San Diego State, leading scorers Winston Shepard and Aqeel Quinn (both averaging 11.1 PPG this season) fill it in and pace the Aztecs, but against the Cowboys, they went a combined 2-for-15 from the floor and 0-for-6 from beyond the arc.
And yet, there are days when this San Diego State team has been able to get away with its spotty offense this season, as they has the second-ranked defense in the country, allowing just 53.1 PPG to opponents. And if history has showed us anything, it's that a strong defense can be (almost) all you need in this tournament.
A better shooting performance from the Aztecs top scorers (and almost anything would be better) and even an average day from their world-class defense could be enough to see them through to the Round of 32.
Excited for the Madness? Create a betting account now and get into it in a winning way.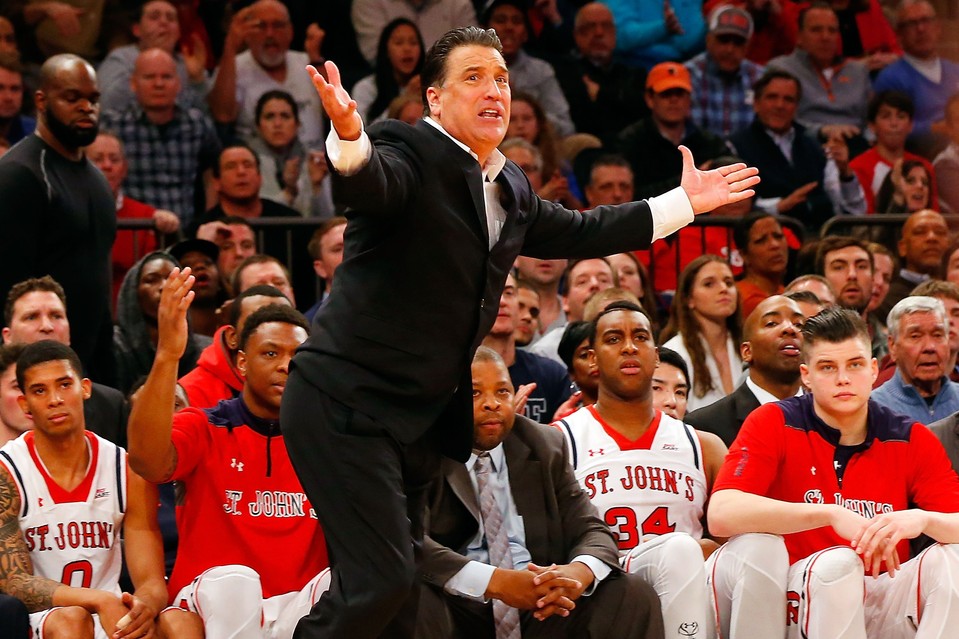 Betting on the St. John's Red Storm
The St. John's Red Storm (21-11) are coming off a loss in a game many expected them to win, against Big East rivals Providence, a team they had beaten handily twice this season. Still, coach Steve Lavin's team came into the game cold and never recovered from a poor shooting performance, shooting 6-for-21 from three.
St. John's biggest wins this season came when their shooters were finding the net consistently. In beating Providence twice and Georgetown once, St. John's cleared 70 comfortably, a feat that will be tough against this stingy San Diego State side.
The Red Storm are not a deep team, and need strong performances from their starters. Four players, led by D'Angelo Harrison (17.5 PPG), averaged double-figures in scoring this season, but beyond that the talent level drops off dramatically.
The key for Lavin's team, then, will be finding their stroke early. Given the Aztecs struggles to score this season, a large lead would likely be safe.
Writer's Prediction
While neither team seem destined for a deep run in this year's tournament, San Diego's (-3.5) overall defensive strength will prevail on this day, moving on to (probably) face Duke in the round of 32.
[sc:NCAAB490Banner ]
2,300 total views, 1 views today
Comments
comments