We've given you fantasy picks for every position. We've delivered the predictions, week in and week out. Now it's time to deliver your survivor pick 'em for the season ahead.
If you want a good look at Top Bet's Survivor Picks, read on below. If you'd rather see our experts mapped out the year with their picks, be sure to check out our NFL Season Expert Picks and Predictions instead.

[sc:"Football Articles" ]
Week One: Green Bay Packers vs. Chicago Bears
Jordy Nelson or no Jordy Nelson it's Aaron Rodgers versus Jay Cutler. Need we say more? No, we shan't. Let's move on.
Week Two: New York Jets vs. Indianapolis Colts
Geno Smith not paying back a former teammate a small debt is the best that could've happened to the lowly Jets this season. We all know the story. IK Enemkpali suckered him, broke his jaw, Ryan Fitzpatrick got the start in Week One and the Jets started the season with a win.  Great news for the Jets. The only catch was they were playing the Cleveland Browns.
The Colts lost their season open to a very good Buffalo team and will be fired up back on home field and national television. Expect Monday Night Football to keep your survivor pool going strong!
Week Three: Jacksonville Jaguars vs. New England Patriots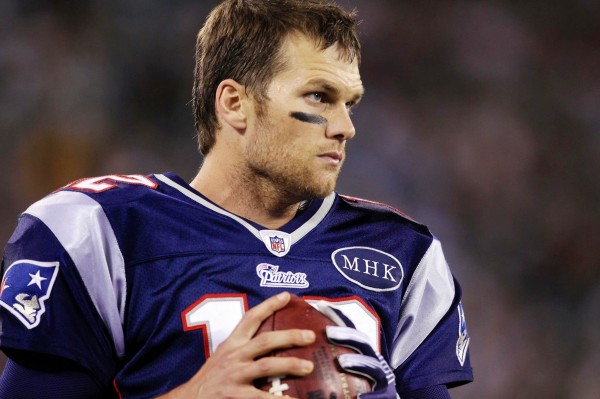 New England. At home. Playing Jacksonville.
This doesn't need a reason or a rhyme. Tom Brady is going to storm the jungle and take down the Jaguars with ease. Speaking of which, have they caught that Minnesota dentist yet for killing Cecil? What a wanker.
Week Four: New York Jets vs. Miami Dolphins
One of the most underrated rivalries in the game – the Miami Dolphins and the New York Jets battle it out in Week Four. The Fish have improved their defense immensely and the Jets have destroyed their offense considerably. They have Chris Ivory as their lead back and by Week Four should have Geno Smith back in the pocket.
Even when the Dolphins were horrific, they'd still be a safe bet over the two-headed fantasy-impotent monster of Geno Smith and Chris Ivory.
Week Five: Buffalo Bills vs. Tennessee Titans
Despite the likeability of Marcus Mariota, expect the Titans to be the Titans again this season. They're still at least one to two years away from becoming a serious concern for other teams. The Bills on the other hand have spent enough years in the gutter and they want out in a bad way. After embarrassing the Colts and showing that they can play with the big boys, Rex Ryan knows that the gimmes have to be gotten.
Don't expect Buffalo to take their foot off the gas. Expect a bloodbath in Tennessee and the Bills stampede to roll onward and upward.
Week Six: Denver Broncos vs. Cleveland Browns
If you expected the Rockies to be a little rockier than Week One, you came to the right place. The Broncos need a statement win and so does Peyton Manning. He put together a nice drive in Kansas City in week two but that looked more like a "got to be good to be lucky" kind of thing.
The Broncos will steamroll the Cleveland Browns in Week Six. Wins in the AFC West will be at a premium this season. There's no more clear cut contender, so every W is massive. Watch for the Broncos to pick the Browns off their cleats after the final whistle.
Week Seven: Tampa Bay Buccaneers vs. Washington Redskins
There's no way to win a survivor pool without taking a risk or two; this one is a risk. The Washington Redskins are in worse trouble than a Patriots ball boy. Their team has no leader, their owner is nuts and the RG3 thing has gotten to the point of annoyance. It's hard to find Skins fans these days because the team has no clear cut path. They're not a contender. They're not the worst. They're just there to fill space in the conference.
The Bucs on the other hand will be looking for statements all year long. Who are we kidding Jameis Winston is not going to light the world on fire. He's going to get a couple wins here and there for the Pirates but they're not coming often. This is a should-win game for the crab leg king. If you're up for rolling the dice, there's a good chance this roll will show seven or eleven.
Week Eight: Detroit Lions vs. Kansas City Chiefs
They're not always on but when they are on, there are few teams better than the Kansas City Chiefs at home. Around Week Eight will be the time to start getting behind these guys. Jamaal Charles will have found his groove, Alex Smith will likely have found a wide receiver in the end zone by this time (for a change) and tight end Travis Kelce should be in Pro Bowl form.
Week Nine: New York Giants vs. Tampa Bay Buccaneers
Remember when we talked up the Tampa Bay Buccaneers a few minutes ago? Right. Forget that. The Bucs will have their moments for sure this season but Week Nine will not be one of them. Expect Eli Manning the Giants to give Tampa Bay the full Bo Jackson treatment. Victor Cruz should be healthy at this point too, so their air game should be flying high.
Week Ten: Carolina Panthers vs. Tennessee Titans
In a few weeks we're going to rely on the Titans at home. This is not one of those weeks though. Cam Newtown will have figured out his wide receivers and his running backs will have realized at this point that they'll need to help carry the extra slack left the injured Kelvim Benjamin.
The Titans meanwhile are a young team and have a defense that is not impeccable at handling scrambling quarterbacks. Cam Newtown could run for his life or look to the air in this one. Either way, our pick is the black, white and teal.
Week Eleven: Philadelphia Eagles vs. Tampa Bay Buccaneers
There's a funny trend that everyone seems to rely on in survivor football pool. You always look for the teams that are playing the dogs week in and week out. This year, if you haven't noticed by our picks yet, the dogs are Jacksonville, Cleveland and of course the Tampa Bay Buccaneers. Even at home we're giving them little to no respect.
Their schedule isn't a cakewalk by any means and in Week 11 the Eagles are going to have their way with the lowly Pirates of Tampa.
Week Twelve: San Diego Chargers vs. Jacksonville Jaguars
If we told you take Jacksonville against a mid-season-form Philip Rivers, you'd log off Top Bet pretty quickly. Watch for Rivers to spread the ball throughout his entire offense. [sc:NFL240banner ]The running back by committee will be roaring loud and rookie Melvin Gordon will have learned to tie his laces by Week 12.
As for Blake Bortles, TJ Yeldon and crew, we think they'll be great in 2017.
Week Thirteen: Jacksonville Jaguars vs. Tennessee Titans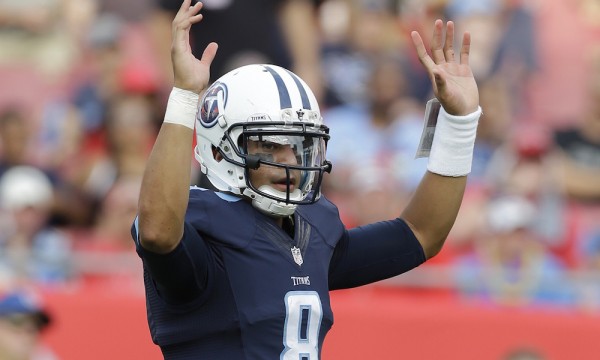 Marcus Mariota is not expecting to lift the Lomardi in his rookie year. If he is, it's likely due to a head injury from surfing. The Titans will be a medium-contender over the next few years but this year isn't one of them. With that said, they're still dangerous against weaker teams. Look at what MM did in Week One against Winston. Watch for Mariota to load the board against the Kittens in Nashville.
Week Fourteen: Pittsburgh Steelers vs. Cincinnati Bengals
Big Ben is always a strong bet. We didn't say safe, we said strong. However, against divisional opponents late in the year, his Steelers are typically a safe bet. They'll have the makings of a playoff team by this point in the year and Week 14 is usually right around when Andy Dalton hits the other teams corners in the hands. 
Week Fifteen: Detroit Lions vs. New Orleans Saints
We haven't given the Lions a lot of love in this article. With good reason though, they let marquee pieces of their team walk and thought they were good enough to build from within. You can be good enough to build from within and let guys walk when you win a Super Bowl or conference championship. The Lions have been nowhere near these feats though over the past few decades.
For this negligence we are punishing them in our Survivor Picks. Drew Brees at the Superdome is like a kid in a candy store. There's something about that hometown crowd that fuels him like nothing else. The Saints will be marching over Detroit. Book it!
Week Sixteen: St. Louis Rams vs. Seattle Seahawks
The Rams got the better of Seattle in Week One. Week 16 will be a different story though. Marshawn Lynch's Mom will be happy again by this point because the Skittles Kid will be mulching d-lines across the nation. Seattle's playoff hopes rely on this guy and divisional wins. Lynch will be angry; he'll be at home; and he'll be tasting the Ram-filled rainbow in the Pacific Northwest in December.
Week Seventeen: Washington Redskins vs. Dallas Cowboys
If you've made it this far and your survivor pool is still going, it means the other guy has probably been making the same picks as you. If this is the case, try going Washington. We don't love the pick but it's the last week of the season and odds are Dallas will be resting their main guys for the postseason.
With that said, even Dallas' second stringers are better than the Washington Redskins starters. Watch for the Cowboys to put a smile on Jerry Jones face heading into the postseason.
Create a betting account now and bet on the best games for tonight.
[sc:NFL490Banner ]
3,199 total views, 1 views today
Comments
comments