As good as NASCAR experts are, they probably couldn't have predicted the Daytona 500's amazing ending. Maybe they have a little better luck calling the upcoming 2016 Folds of Honor QuikTrip 500 this weekend. Let's see exactly who some of the top NASCAR experts have to take the checkered flag in Atlanta.
Meanwhile, check out our complete preview of the race here, as well as three sleeper picks to look out for here.
Sports News and Predictions
Expert Picks and Predictions for the 2016 Folds of Honor QuikTrip 500
Bleacher Report
| EXPERT | WINNER |
| --- | --- |
| Brendan O'Meara | Kasey Kahne |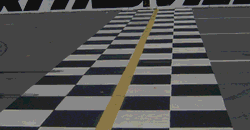 Bleacher Report's Brendan O'Meara went a bit outside the box with Kahne – a
+2,500
 outsider – as his winner in Atlanta. He rightly anticipated some strong reactions to that pick, and came with some interesting facts to back it up.
O'Meara points out that Kahne did finish 13th at the Daytona 500, the highest among the five Hendrick Motorsport drivers, including polesitter Chase Elliot. O'Meara also recalls that Kahne's last NASCAR win came at the very same track back in 2014.
As O'Meara sees it, Kahne will have to perform now that the rookie Elliott has immediately made a name for himself, and Atlanta Motor Speedway is just the track where he can do it.
The Fantasy Racing Cheat Sheet
Jeff Gutowski's Top 5
Jimmie Johnson
Kevin Harvick
Dale Earnhardt Jr.
Matt Kenseth
Kyle Busch
Jeff Gutowski of The Fantasy Racing Cheat Sheet admittedly didn't do too well with his predictions for Daytona, but he's looking to redeem himself with his picks in Atlanta. His top five overall for the race are Johnson, Harvick, Earnhardt Jr., Kenseth and Kyle Busch.
It's not hard to see why Gutowski has Johnson on top of his list. The six-time NASCAR Sprint Cup champ is the the defending champ in this race, so that's good. Oh, and he has four wins and 13 top five finishes in Atlanta in 24 starts, which is better.
Gutowski is also bullish about Dale Earnhardt Jr.'s chances even after that crash in Daytona. He interpreted Junior's lack disappointment after his crash as a sign of confidence in his and his team's performance for the season – and in Atlanta. Junior's priced at +1,500 to win his first race of the year.
Yahoo! Fantasy NASCAR experts
| PLACE | Robert Walsh | Marlon Clark | Jed Henson | Chase Lupton | Kyle Wiseman | FRCS Group |
| --- | --- | --- | --- | --- | --- | --- |
| 1st | Kenseth | Johnson | Harvick | Logano | Logano | Harvick |
| 2nd | Harvick | Harvick | Logano | Kenseth | Harvick | Logano |
| 3rd | Ky Busch | Ky Busch | Keselowski | Ky Busch | Ky Busch | Johnson |
The Fantasy Racing Cheat Sheet regularly compiles picks from five top Yahoo! fantasy NASCAR players as well as the consensus pick of the FRCS public, and the two names that came up to finish either first or second in all six panelists' lists for the Folds of Honor Quiktrip 500 were Kevin Harvick and Joey Logano.
Harvick hasn't won in Atlanta since there in his very first NASCAR race, but the 2014 Sprint Cup champion was impressive in placing fourth in Daytona, and will be the +500 favorite to win his first race of the year in Atlanta. Two panelists picked Harvick to win, while three others had him going 2nd.
Meanwhile, Logano was also picked to go 1st twice and 2nd twice. He has some success on the track after he won pole and finished fourth in last year's race.
Create a betting account now to cash in on all the thrills and spills of the new NASCAR season.

Comments
comments