Denny Hamlin just shocked lots of NASCAR fans by winning the Daytona 500 this past week. Now that the Sprint Cup Series shifts to Atlanta for the Folds of Honor QuikTrip 500, will we see yet another surprise winner on the podium?
Let's take a look below at three experienced sleepers heading into Atlanta Motor Speedway. Then, head on over to our complete preview and expert predictions to get everything you need to know about this Sunday's showdown.
Sports News and Predictions
Sleeper Picks for the 2016 Folds of Honor QuikTrip 500
Kyle Busch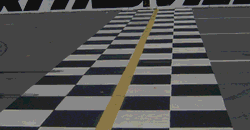 For our money, there's no hotter driver in NASCAR right now than Kyle Busch (
+1,500
).
Busch's stellar third-place finish from Daytona this past week was enough evidence that his great form at the tail-end of last year carried over unto this renewed season to give him five-straight top 5 finishes (excluding the Sprint Unlimited exhibition race, of course).
Furthermore, and considering that the QuikTrip 500 is the first race this year to feature the new low-downforce aero packages, Busch is in yet another solid position to prevail as the victor on Sunday. Last July, Joe Gibbs Racing's finest handler won at Kentucky in the first of just two low-downforce-aero-package races of the season, and also finished a solid seventh at the second event at Darlington in September.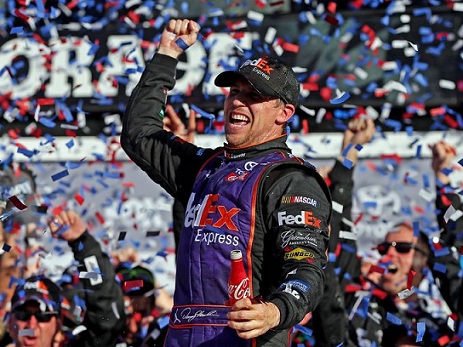 Denny Hamlin
Interestingly enough, Denny Hamlin is priced at just +800 to win this weekend's race in spite of winning the Daytona 500 this past Sunday. Heck, Hamlin was even placed third at both races in Kentucky and Darlington last season – those same two events that made use of low-downforce-aero-package races.
Then again, the FedEx flag-bearer's performance at the QuikTrip 500 itself last year was certainly something else. He entered that race at the number four position, but ultimately fell to 38th-place when all was said and done.
There's no better way to kick-off the new NASCAR season than by winning the grandest race of the year right from the get-go, yet you'd still be hard-pressed to take Hamlin as a dark horse pick given the wealth of other drivers that have actually fared better at AMS than he.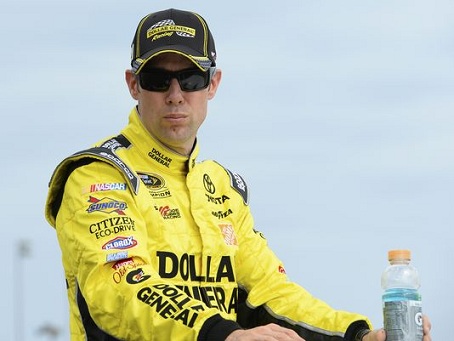 Matt Kenseth
Rarely does Matt Kenseth have streaks of domination, but he certainly is one feisty competitor race-in and race-out, especially in Atlanta.
Kenseth finished fifth at this event last year and second in 2014. He now has the second-best average finish and fourth-best driver rating over the past couple of races at AMS.
A subpar showing at Daytona (14th) this past week does raise some doubts about where the 43-year-old's head's at early on this season. Then again, Kenseth led 40 laps in that race, and he's still one of the more reliable and intelligent drivers on the circuit today as well. Those may be the main reasons why oddsmakers pegged him at +800 – like Hamlin before him – to win this Sunday.
Create a betting account now to place your bets on all of NASCAR's thrilling races ahead.

Comments
comments