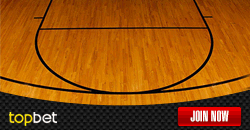 We're only a few days away from the start of NBA All-Star Weekend and excitement is definitely building for the league's showpiece event. One of the events to watch this weekend is the
NBA Slam Dunk Contest
. All eyes will definitely be on Zach LaVine as he attempts to defend the title he won so convincingly last year.
Can LaVine dazzle the Toronto crowd and bring home the bacon for the second year running? Read on below as we break down the four participants for this year's Slam Dunk competition. While you're at it, you can also check out our preview of the 2016 NBA Three-Point Contest.
NBA News & Predictions
2016 NBA Slam Dunk Contest Preview
Zach LaVine
Can anyone stop Zach LaVine (-350)? That's the question on everyone's lips after his jaw-dropping performance in the Slam Dunk Contest last year. He became the second-youngest champion in the history of the event — Kobe Bryant was 18 — by defeating Victor Oladipo of the Orlando Magic in the finals by a score of 94-72.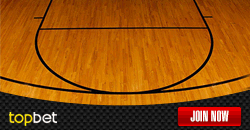 The competition was a one-man show, though, with LaVine notching two perfect scores on the night. He immediately raised the stakes with his first dunk, tossing the ball up to himself from the arc, before soaring through the air and putting the ball through his leg for a powerful reverse jam. LaVine's second dunk was equally sensational, catching the ball off a bounce and putting it behind his back before finishing with aplomb with his right hand.
The good news for sports fans is that LaVine still has plenty of dunks up his sleeve. In a recent interview with the Associated Press' Jon Krawczynski, LaVine said that the dunks he unveiled last year weren't his best but acknowledged that they were four good ones. That statement will definitely whet the appetite of dunking aficionados around the world who are looking for a grand show this coming weekend.
Aaron Gordon
If there's one player, though, who can stop the Zach LaVine hype train, it's got to be Orlando forward Aaron Gordon (+450). Even before he stepped foot on an NBA court, he was already drawing comparisons to former Slam Dunk champion Blake Griffin because of his uncanny jumping ability and incredible athleticism. He displayed those hops against the Celtics on January 31, throwing down a powerful one-handed putback slam over the helpless Evan Turner. Gordon will need more of those outrageous dunks if he is to dethrone the reigning champion this coming Saturday.
Will Barton
One person who can derail Lavine's title-retention bid is the high-flying Will Barton (+550). He has flashed some serious hops this season, even posterizing 7-footer Donatas Motiejunas which you can see in the video above. Barton has been a revelation for the Nuggets this campaign, averaging 15.6 points and 6.1 rebounds per outing this season. Such is Barton's development that he leads the NBA in fourth-quarter minutes this season. Look for the ever-improving Barton to make a name for himself in the Slam Dunk competition this coming Saturday.
Andre Drummond
Andre Drummond (+1,400) may be a towering presence underneath the basket but the odds are definitely stacked against him in winning the Slam Dunk Contest this coming Saturday. Aside from 2008 Slam Dunk champion Dwight Howard, centers have struggled to translate their power dunks into incredible aerial jams in this hugely-popular All-Star event.
That isn't a complete surprise considering their hulking presence inside the shaded area doesn't offer any edge in this competition. Look for Drummond to hammer a worthwhile throwdown or two this coming weekend but don't expect the Pistons big man to advance into the final round.
Writer's Prediction
Lavine obliterates the competition to become the sixth multiple winner of the Slam Dunk Contest.
Create a betting account now and put your NBA All-Star predictions to the test!

2,450 total views, 1 views today
Comments
comments