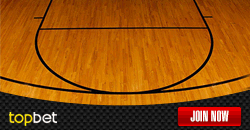 A field of eight sharpshooters enter this year's
Foot Locker Three-Point Contest
highlighted by none other than reigning champion Stephen Curry. He'll be hard-pressed to repeat as champion given the magical regular season he's currently having. But he'll have to hold off more than a handful of players, including his own teammate Klay Thompson.
Can Curry repeat? Or will another hotshot sharpshooter take his place as Three-Point Contest champion. Read on as we take a look at the field set to take the court this coming Saturday. Not a fan of three-pointers like Greg Popovich? No problem. You can check out our complete preview for the Verizon Slam Dunk Contest. It shouldn't be short on some nasty throwdowns you can feast your eyes on.
NBA News & Predictions
2016 Foot Locker Three-Point Contest Preview
Stephen Curry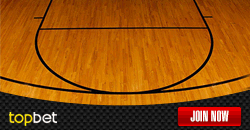 Stephen Curry (
EVEN
)dominated the event last year. It's very difficult to see why he wouldn't do so this time around, especially since he's playing out of his mind in the regular season. Curry can pull up from anywhere on the floor in real basketball games—yes, even from halfcourt—to regularly sink in treys in bunches. He had a spectacular outing last year, making 13 straight shots in the championship round to buck off teammate Klay Thompson and Kyrie Irving.
Klay Thompson
Curry may be the reigning MVP, dominating headlines all-season long. But don't forget that he's just one half of Golden State's Splash Brothers. Klay Thompson (+300) is still a sharpshooter, hitting 42 percent of his three-pointers this season. He's second on the team with 3.2 treys per game. He impressed in this contest last year with 24 threes in the first round, the most among the field of competitors. But he eventually fizzled with a 14 in the Championship Round.
J.J. Redick
J.J. Redick (+450)heated up on the final two racks last year to potentially set one of the highest scores of the first round. But he had his foot on the line for three of his makes, wiping out four points. Those makes would have given him 21 points with a chance to win the contest in the next round. As a consolation, he killed it in the long-two shootout with those makes. Redick is one of the hottest shooters this year, leading the league with a .478 three-point percentage.
Khris Middleton
Khris Middleton (+1,500) is leading Milwaukee with 17.7 points per game, on the strength of 1.9 three-pointers per contest. He's making a healthy 41 percent from beyond the arc this season, but should be able to knock down treys aplenty in the contest without any players defending him.
Kyle Lowry
Can Kyle Lowry (+900) steal the show behind the push of his hometown crowd? It'll be very interesting to see if Lowry can strut his stuff in his own home court. He's ranked fourth in the league in three-pointers made per game (2.8). His three-point shooting is also much better at home (41 percent) than on the road (38 percent). Expect Lowry to make a push in the three-point contest, especially after drilling 26 of 50 treys in his last seven home games.
James Harden
James Harden (+900) may be shooting 35 percent from three this season, two percent lower than his career percentage. But he's been incredibly hot as of late. He's made 21 threes in his last five games, shooting at a 47 percent clip. Harden will be hard-pressed to amaze in this contest, after scoring a contest-low 15 points in the first round last year.
Chris Bosh
Chris Bosh (+4,500) probably shouldn't be in this contest with plenty of other great shooters in the league. Even the former Raptors and now-Heat star is baffled in his inclusion in the Foot Locker Three-Point Contest. But he can still be a splendid shooter if given the opportunity to; he has six games with four or more treys this season.
Devin Booker
Devin Booker (+450) will be the youngest player to ever compete in the Three-Point Contest. Just 19-years old, Booker will have a tall task ahead of him against some heavy hitters like Stephen Curry and Klay Thompson. But he should still put up quite a fight. He's shooting an outstanding 41 percent from beyond the arc this season. Just a rookie, he won't even have the pressure of winning the event. He'll get plenty more chances to if he fails to win the upcoming contest on Saturday.
Writer's Prediction
It's difficult not to go with Curry, especially with the special season he's having. Curry repeats as the contest's champ.
Create a betting account now and enjoy winning some cash this All-Star Weekend.

2,305 total views, 1 views today
Comments
comments