One of the main things that makes March Madness so crazy and exciting is the fact that every team in the tournament has a chance to win or at least surprise us. And yes, that includes the long shots.
It's really going to be fun to find out who among the pool of long shots this time around are bound to pull off some shockers and finish deeper than expected. That being said, let's take a look below at which of those programs have a good chance of doing so.
Meanwhile, you might as well check out our sleepers and experts picks of this year's NCAA Tournament.
2016 March Madness Longshots and Best Long Shots Picks and Predictions
No. 10 Midwest – Syracuse Orange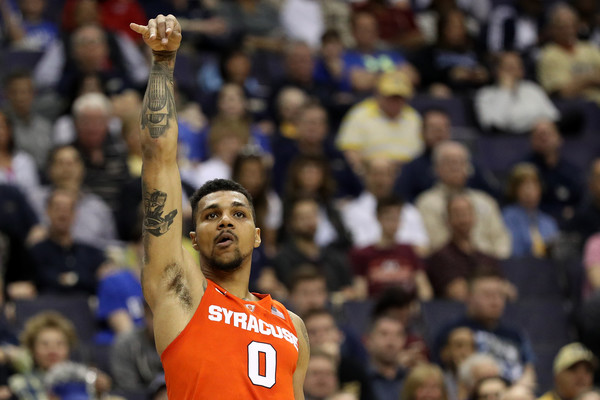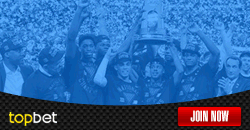 Syracuse, which is priced at
+10,000
to win the national championship, definitely has what it takes to make a lot of noise in the tournament. This team is loaded with a handful of scoring weapons that can torch any team when given the chance. For one, there's Michael Gbinije, who's averaging a team-high 17.8 points and is shooting 40.9 percent from the three-point line.
Speaking of shooting, Gbinije's been consistently supported by three capable knock-down shooters in Malachi Richardson (13.2 PPG), Trevor Cooney (12.8 PPG) and Tyler Lydon (10.1 PPG). All are putting in double-digits in points this season.
The Orange defense could be an issue, however. They are allowing 75.0 points per contest in their last three games and that's going to ruin their chances. But knowing that the team's guided by arguably one of the best coaches in the country in Jim Boeheim, Syracuse should be at its best form come the opening round against the No. 7 Dayton Flyers.
Writer's Prediction: Syracuse gets the upset over Dayton, but eventually falls out in the second round opposite Michigan State.
No. 10 West – VCU Rams
Back in 2011, the VCU Rams had one of the most memorable Cinderella runs in tournament history and another one might be in the making this season.
The Rams, who are priced at +10,000 to win it all, are one of sexiest long shots out there and their defense proves it. They are still one of the very best programs in the country in putting on pressuring opponents and forcing errors (15.2 turnovers forced per game).
On offense, meanwhile, the Rams are almost just as intimidating as they are on defense and Melvin Johnson is the main reason for this. Johnson, the team's top point-getter (17.4 PPG), is more than capable of single-handedly carrying VCU to some shocking upsets when he gets hot.
Writer's Prediction: VCU advances to the second round, where they fall short in a thrilling encounter with Buddy Hield's Oklahoma Sooners.
No. 12 West – Yale Bulldogs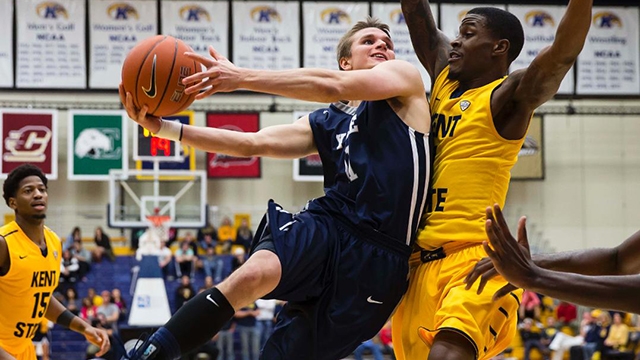 Don't count out the Yale Bulldogs (+50, 000) just because they're a mid-conference club. The Ivy League champions have a pressuring defense (65.3 points allowed on 40.8% shooting) that's bound to cause some problems for opposing teams.
Furthermore, the Bulldogs are going to enter the tournament as the No. 12 seed. A handful of 12th-seeded teams in the past have been usually responsible for an upset in the opening round. And that reason alone should be enough as to why Yale is going to advance into the Round of 32 at the expense of the No. 5 Baylor Bears.
Writer's Prediction:  Yale falls to the Duke in the second round.
No. 13 South – Hawaii Rainbow Warriors
Over in the NBA, the Golden State Warriors are trying to make history by beating the 1995-96 Chicago Bulls' NBA-best regular-season record. Meanwhile, the Hawaii Rainbow Warriors (+50,000) are also out to do the same thing as well as a No. 13 seed in the NCAA Tournament.
The Big West regular-season and conference tournament champions can certainly do so through their versatility. The Bulldogs are a very well-rounded team that ranks 62nd in points per game (77.1), 33rd in assists (15.8), 92nd in rebounds (37.3) and 42nd in scoring defense.
The biggest question for the Rainbow Warriors though, is whether or not they can be this success can be replicated when facing top-tier programs. If so, you better watch out for these guys in the Big Dance.
Writer's Prediction: Hawaii loses in a thriller to the California Golden Bears in the Round of 64.
Create a betting account now and join in on the action of March Madness Futures betting.

Comments
comments