Many very good players have come and gone during all the years of success that established the Florida Gators' as one of the best football programs in America . However, these five Gator alums undoubtedly stand out from that group of very good and into a more illustrious group of Greatest Gators.
Presenting the 5 Greatest Florida Gators Players:
1. Emmitt Smith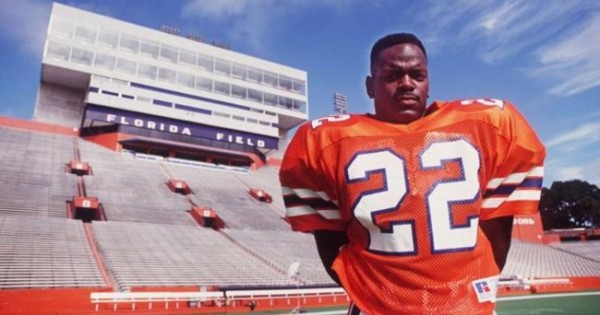 Just how good was Emmitt Smith? In his very first college start, Smith rushed 39 times for a school-record 229 yards in a 23-14 victory at No. 11 Alabama no less. He never looked back from there. The two-time first-team All-American finished his three-year college career with 3,928 yards rushing and averaged 126.7 yards per game. He went on to become the NFL's all-time leading rusher and is enshrined in the NFL Hall of Fame.
2. Jack Youngblood
One of the most dominant defensive players in Florida football history, Jack Youngblood was a three-year starter who earned first-team All-SEC and first-team All-America honors in 1970. He was voted by the media as a member of the All-SEC team for the decade of the 1970s. Known for his immense toughness, the NFL Hall-of-Famer was famous for playing with a broken leg in Super Bowl XIV in 1980.
3. Tim Tebow
Florida fans will certainly agree that Tim Tebow was a gift from God to Florida University football. The polarizing pro quarterback was unanimously a winner in college, leading the Gators to the National Championship in 2006 and 2008. He also won the Heisman Trophy in 2007 as a sophomore, the first underclassman to do so in the Trophy's illustrious history.
4. Steve Spurrier
Steve Spurrier's playing career would've been enough to get him on this list. After all, he did win the Heisman Trophy in 1966 playing quarterback for the Gators, breaking every school passing record in the process. But then he came back to Florida University as a head coach and led his alma mater to its most successful period, when it won its first national championship in 1997 as well as six SEC crowns in twelve years in charge.
5. Danny Wuerffel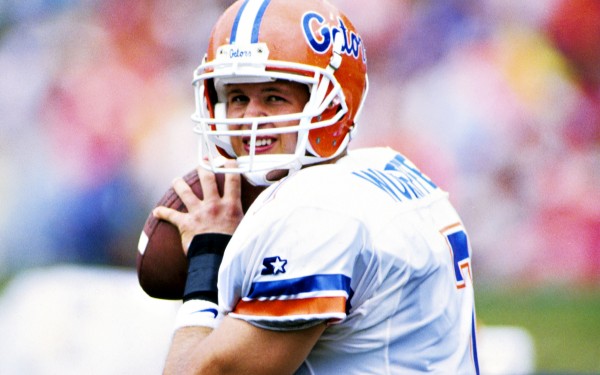 "Danny Wonderful" led the Gators to four consecutive SEC titles, and the school's first national championship his senior season, where Wuerffel was a runaway winner for the Heisman Trophy. He finished his career with 114 touchdown passes, the second-highest in major college history, and with a passer efficiency rating of 163.56, the best in history.
4,486 total views, 1 views today
Comments
comments