Today's edition of the Best Games To Bet On should leave baseball and basketball fans very satisfied once again.
Kicking the night off is a highly-anticipated showdown between two of the best teams in the majors right now, as the Chicago Cubs (43-18) and Washington Nationals (39-24) open up a three-game series at Nationals Park. Who will draw first blood?
Later on, the Golden State Warriors will look to finally dispose of the Cleveland Cavaliers and lay claim to their second-straight Larry O'Brien Trophy in Game 5 of the 2016 NBA Finals. Can the Dubs succeed in doing so even without the suspended Draymond Green, or will the Cavaliers force a Game 6?
Read on below for a brief look at both games. And if you're craving for some golf action as well, check out our preview of the 2016 U.S. Open Gof Championship.
MLB World Series News and Previews
Chicago Cubs vs. Washington Nationals (7:05 PM ET)
Line: Chicago Cubs (+128) at Washington Nationals (-138); total: 7.0 – view all MLB lines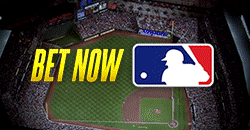 The Chicago Cubs head into this matchup having won three of their previous four games as well as back-to-back contests. They'll hope to sustain their momentum by putting their trust on Kyle Hendricks (4-5, 2.90 ERA) on the mound tonight. He's been pretty solid in his last four starts, where he's given up just two runs or fewer. Hendricks has gone just 2-2 in that stretch, however.
On the other side, the Washington Nationals counter with their ace, Max Scherzer (7-4, 3.57 ERA), who's coming off a spectacular performance against the White Sox last Wednesday. During that game, the 31-year-old righty registered seven shutout innings and delivered seven strikeouts to lead the Nats to a commanding 11-4 victory.
Chicago is 6-4 SU in its last 10 road games. Washington, meanwhile, is 5-5 SU in its past 10 games with Scherzer starting.
Writer's Prediction
Nats (-138) win it, 6-2.
Cleveland Cavaliers vs. Golden State Warriors (9:00 PM ET)
Line: Cleveland Cavaliers (+5.5) vs. Golden State Warriors (-5.5); total: 205.5 – view all NBA lines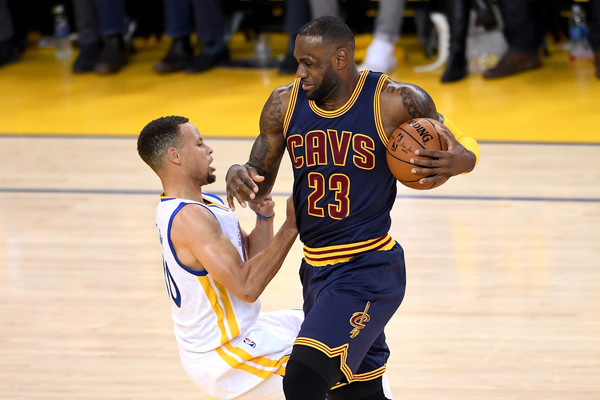 The Cleveland Cavaliers have to play as flawless as possible in Game 5. They're up against an angry and motivated Golden State Warriors club that's only one win away from claiming its second straight NBA championship. Hence, LeBron James and Kyrie Irving better continue to pour on the points, while the Cleveland defense better keep Stephen Curry and Klay Thompson from finding their groove.
The Cavs, who are 1-4 SU and ATS in their past five road games, are averaging 104.4 points and are allowing 96.2 points this postseason.
The Warriors, on the other hand, can't put too much pressure on Curry and Thompson to get their offense going. The key for them is to continue sharing the ball and force the Cleveland defense to widen their coverage. The defending champions, who'll be playing without the suspended Draymond Green tonight, are accumulating league-highs of 109.4 points and 25.0 assists per contest throughout the playoffs.
They are also 5-0 SU and ATS in their previous five games at Oracle Arena.
Click here for more information of this matchup.
Writer's Prediction
The Cavaliers (+5.5) gut out the 103-98 victory.
Create a betting account now, and don't forget to bet on today's best games.

Comments
comments