Tonight's Game 5 of the 2016 NBA Finals will obviously be a very crucial one for the Cleveland Cavaliers, who are hoping to extend the series back to Quicken Loans Arena. But the odds aren't looking quite favorable for the Eastern Conference champions, as they'll have to gut out a victory in front of a boisterous Oracle Arena crowd. Can the Cavs manage to do so? Or will the Golden State Warriors lay claim to their second-straight NBA Championship?
If you're craving for some tennis action as well, check out our complete preview of the 2016 WTA Aegon Classic Birmingham.
NBA News & Predictions
---
Cavaliers vs. Warriors Game Five Preview
Where: Oracle Arena, Oakland
When: Monday, June 13, 9:00 PM ET
Line: Cleveland Cavaliers (+5.5) vs. Golden State Warriors (-5.5); total: 205.5 – view all NBA lines
TV Broadcast(s): ABC
---
Betting on the Cleveland Cavaliers (+5.5)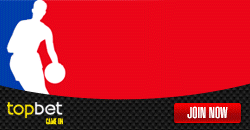 The Cleveland Cavaliers are in deep, deep trouble. They're down 3-1 in the series right now, and no team in the NBA Finals has ever comeback from that kind of deficit. But even so, the Cavs certainly have a fighting chance to overcome the odds because they have this guy named LeBron James on their side.
Speaking of which, this is the perfect time for James to put on a legacy-defining performance. He's been doing everything for the Cavs in this postseason, leading them in points (24.6), 9.2 rebounds (9.2), assists (7.3), steals (2.2) and blocks (1.0). The King, however, has got to be more decisive and be a more efficient playmaker as he's committing almost six turnovers per contest in the previous four games.
Other than James, the Cavs need Kyrie Irving and Kevin Love to click as well. Those two are averaging 24.4 and 16.2 points, respectively, in this year's playoffs.
Irving, in particular, could be in for another spectacular outing. He's poured in 30 or more points in the past two games and is shooting 49.0 percent from the field during that stretch. The 24-year-old combo guard, however, has struggled with his stroke in the first two games at Oracle Arena. He went 7-for-22 in the opener, and then 5-for-14 in the second one.
Over on defense, the Cavs ought to remain persistent in locking up Stephen Curry and Klay Thompson. They can't afford either of those two to get it going especially when you consider that the Golden State Warriors have the home-court advantage.
Cleveland is 5-5 SU and 3-7 ATS in its previous 10 road games.
Betting on the Golden State Warriors (-5.5)
There's no question that the Golden State Warriors will treat tonight's Game 5 as a must-win situation. Yes, they're up 3-1 in the series, but the defending champions still can't afford to give the Cleveland Cavaliers any signs of life. Golden State needs to quickly end things as soon as possible.
Well, that's definitely going to be easier said than done now since Draymond Green has been suspended for this evening's game due to his altercation with LeBron James in Game 4. That being the case, expect Stephen Curry and Klay Thompson to make their presence known even more.
Curry and Thompson haven failed to find some consistency in this series against the Cavaliers. Nevertheless, those two can light up the fireworks at any given moment. They just need to stay aggressive, play their game and remain confident no matter what.
Curry exemplified just that in Friday night's win at Quicken Loans Arena, as he finally had a much-awaited breakout performance. The reigning two-time MVP racked up a game-high of 38 points and shot 7-of-13 from down town. Another performance like this might just secure the win for the Dubs later.
Meanwhile, Harrison Barnes and Andre Iguodala could actually turnout to be the difference-makers for the Dubs. Both have relatively filled up the stat sheet throughout this series, registering 22.5 points, 10.5 boards and 6.0 dimes combined.
Golden State is 6-1 SU and ATS in its last seven games overall.
Writer's Prediction
Cleveland (+5.5) lives to fight another day thanks to a pair of brilliant performances from LeBron James and Kyrie Irving.
Create a betting account now, and cash in on all the other fast-paced action in the sporting world.

Comments
comments