Can't get enough basketball action? Well tonight's your lucky night as we've got two blockbuster NBA games that will definitely satisfy your hoops craving. Kicking things off this evening is the much-anticipated clash between the Golden State Warriors and the San Antonio Spurs.
Following shortly thereafter is the Eastern Conference showdown between the Toronto Raptors and the  New York Knicks. Read on below for a quick breakdown of these two pivotal matchups and while you're at it, you can check out our preview of Clippers vs. Mavericks.
Golden State Warriors vs. San Antonio Spurs (7:00 PM ET)
Line: Golden State Warriors at San Antonio Spurs – view all NBA lines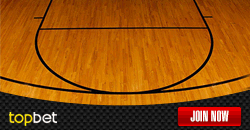 It doesn't get any much better than this. The San Antonio Spurs will put their unbeaten home record on the line when they square off with the Golden State Warriors in an explosive Western Conference matchup tonight. The Warriors still have a shot at breaking Chicago's single-season wins record so expect a humdinger of a fight between these two champion sides.
The Warriors currently lead their season-series with the Spurs, 2-1. Golden State eased past San Antonio, 112-101, in their last meeting on April 7. That being said, the Spurs will be a tough proposition for the Warriors in their final regular-season clash tonight. Apart from remaining perfect at AT&T Center this season, the Spurs have never lost at home to the defending champions in their last 33 regular-season meetings.
The Spurs are 4-1 ATS in their last five home games against the Warriors.
Writer's Prediction
San Antonio wins, 93-85.
Toronto Raptors vs. New York Knicks (7:30 PM ET)
Line: Toronto Raptors (-3.5) at New York Knicks (+3.5) – view all NBA lines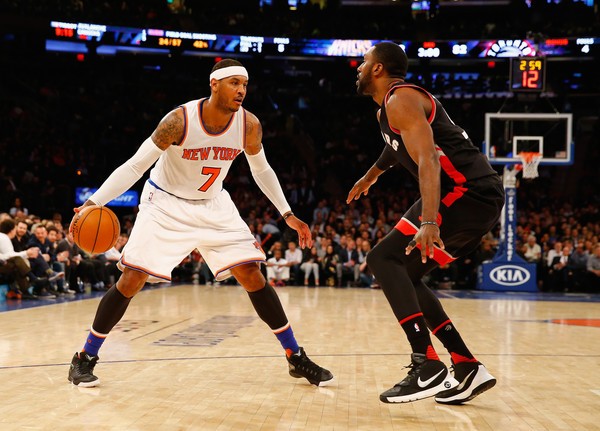 Two teams at opposite ends of the NBA spectrum will lock horns tonight as the Toronto Raptors square off with the struggling New York Knicks at Madison Square Garden. The Raptors have already notched a franchise-record 53 wins this season en route to locking up the second seed in the upcoming Eastern Conference playoffs. The Knicks, on the other hand, are languishing near the bottom of the standings with an abysmal 32-48 record.
The Raptors have won six of their last 10 meetings with the Knicks. The Knicks, however, have covered the spread in seven of those 10 games.  The Raptors are 5-5 SU and ATS in their last 10 road games. The Knicks, on the other hand, are 4-6 SU and 5-5 ATS in their last 10 home games.
The Knicks are 6-4 ATS in their last 10 home games against the Raptors.
Writer's Prediction
New York wins, 92-87.
Create a betting account now and bet on the best games for tonight.

Comments
comments