What better way to end the 2015-16 NBA regular season with these two fantastic matchups that's bound to take you on a wild roller-coaster ride.
Our first game features the Miami Heat looking to clinch the No. 3 seed in the Eastern Conference when they travel to the TD Garden for a showdown with the Boston Celtics. Later on, the defending champions—the Golden State Warriors—aim to solidify themselves in the history books by capturing their 73rd win against the visiting Memphis Grizzlies.
Read on below for a quick look at both games. And while you're at it, don't forget to check out our preview of the Utah Jazz vs. Los Angeles Lakers. That's Kobe Bryant's swan song by the way.
[sc:NBAArticles ]
Miami Heat vs. Boston Celtics (8:00 PM ET)
Line: Miami Heat vs. Boston Celtics – view all NBA lines
[sc:NBA250 ]Miami plays its regular-season finale against the Celtics, who've won their previous two meeting this season. But the momentum's bound to be on the Heat's side as they enter this match having won four of their last five outings (4-1 ATS) and as winners of back-t0-back games. Boston, meanwhile, enters as losers of their past two games and will be desperate for a win especially with the East's playoff seedings still pending.  The Celtics are 7-3 SU and 5-5 ATS in their last 10 games at home.
Writer's Prediction
Boston wins by single-digits.
Memphis Grizzlies vs. Golden State Warriors (10:30 PM ET)
Line: Memphis Grizzlies (+16.5) vs. Golden State Warriors (-16.5); total: 211.5 – view all NBA lines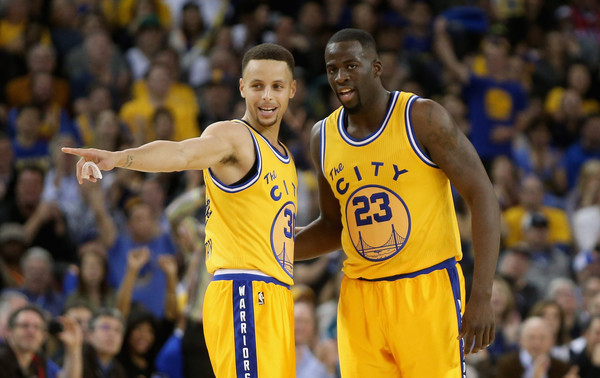 With the chance of breaking Michael Jordan's 1995-96 Bulls' 72-win regular-season record at stake here, don't expect Golden State to lose. The Warriors are 8-2 SU and 5-5 ATS in their past 10 games at home and have beaten Memphis in their first three meetings this season. But it's worth noting that Stephen Curry and co. only escaped with a one-point lead during their third encounter with the Grizzlies last Saturday at the FedEx Forum. In that game, the reigning NBA champions were held to just 100 points collectively , and also had to rally back from a 10-point deficit in the fourth period.
Writer's Prediction
Warriors (-16.5) make history with a blowout win over the Grizzlies, 107-91.
Create a betting account now, and don't miss to bet on these two spectacular matchups.
[sc:NBA620 ]
Comments
comments