This is it, folks. It's the end for one of the greatest players and competitors to ever grace the hardwood: Kobe Bean Bryant.
Bryant's 20-year career turns to its final page tonight, when his Los Angeles Lakers play host to the Utah Jazz in their regular-season finale. And it's only fitting that he gets to play his last game at the place where he began building his brilliant legacy—Staples Center.
The Jazz, meanwhile, won't display any kind of mercy at all. They can't allow the Black Mamba's swan song to distract them from their main goal of making it to the postseason. A win here for Utah would secure them the final playoff spot in the Western Conference.
Read on below for everything you need to know about this matchup. For more about Kobe, click here and indulge yourself with some his best moments and dunks. May you enjoy, appreciate and love every second of his greatness.
Utah Jazz vs. Los Angeles Lakers Betting Preview
Where: Staples Center, Los Angeles, CA
When: Wednesday, April 13, 2016, 10:30 PM ET
Line: Utah Jazz (+6) at Los Angeles Lakers (-6); total: 193.0– view all NBA lines
TV Broadcast: ESPN2
Betting on the Utah Jazz (40-41)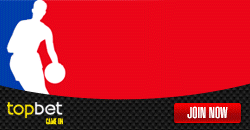 Utah needs to be mentally and physically firm in this regular-season finale against the Los Angeles Lakers. After all, a jam-packed Staples Center crowd will definitely do everything it can to help Kobe Bryant win his final NBA game.
That being said, the best strategy for the Jazz is to quickly silence their opponents' fans by stepping on the gas right away. Look to the pair of Gordon Hayward and Rodney Hood to lead the charge in doing so, as both have proven to be the team's most reliable point-getters when playing away from home.
Hayward, who leads the team in scoring (19.8 PPG), is averaging 18.7 points, 4.7 rebounds and 3.9 assists across 40 road games. Hood, on the other hand, is racking up 14.1 points, 3.3 boards and 3.0 dimes in almost the same stretch.  The two should be able to have an easy time in finding some openings since the Lakers are actually giving up the most first-quarter points (28.1) this season.
Moreover, Hood will likely attract more attention from the defense thanks to his previous performance against the Lakers last month. In that game, the 23-year-old guard from Duke University made sure to pay his respects to Bryant, who was making his final visit to Salt Lake City at that time, by going off for a game-high 30 points on 11-of-13 shooting from the field.
On defense, however, the Jazz are in a pretty sketchy situation with the seven-foot Rudy Gobert sitting this game out with an ankle injury. And so, the pressure is clearly on the Derrick Favors and Trey Lyles crash the boards and prevent any easy shots near the paint.  The two combined for 25 points and 17 rebounds in their last game versus Los Angeles.
Utah is 5-5 SU and 6-4 ATS in its previous 10 games.
Create a betting account now and start cashing in for the upcoming 2016 NBA Playoffs.
Betting on the Los Angeles Lakers (16-65)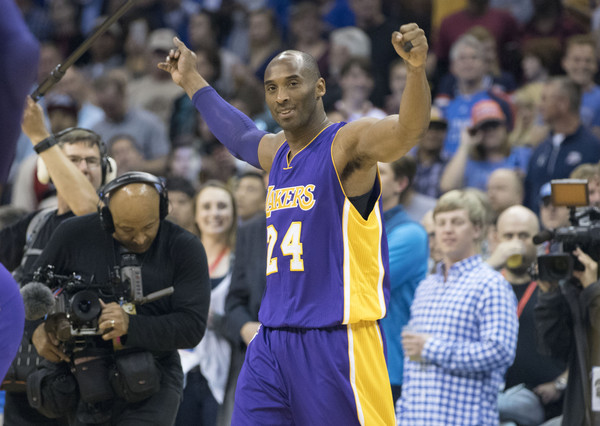 This season's been full of forgettable moments for the Lakers, which is quite sad and surprising to see when you consider the 17 Larry O'Brien Trophies that this franchise has in its resume. But no one really cares about that right now because tonight is all about Kobe Bryant, who's set to play his final NBA game against the visiting Utah Jazz.
The mileage in his legs and all the past injuries have prevented Bryant from playing like the way he used to before. He's only averaging 16.9 points, 3.7 rebounds and 2.8 assists per contests through 65 games. Well, Bryant did have a number of vintage performances this season and it'll be interesting to see if his banged-up body has one more high-scoring game left in it.
If not, the Lakers are going to have to look to their young guns in Jordan Clarkson (15.6 PPG), D'Angelo Russell (13.2 PPG) and Julius Randle (11.5 PPG) to ignite their offense. All three are scoring double-digits this year and Randle, in particular, has been the most efficient with 34 double-doubles under his name.
Ultimately, it's safe to say that the Lakers will keep passing the ball to Bryant no matter how many times he misses or makes it. And if the latter happens, Laker fans might just see their beloved hero go out on at least a strong note.
The Lakers are 2-8 SU and 4-6 ATS in their last 10 home games. Also, they are 3-2 SU this season when Bryant scores 30-plus points.
Writer's Prediction
This game goes straight down the wire. Unfortunately though, Kobe's big night isn't enough to propel his Lakers to a victory. Utah (-6) wins it, 101-97.
Create a betting account now and put your NBA predictions to the test!

Comments
comments