It's an action-packed evening this Wednesday when the San Jose Sharks and the Pittsburgh Penguins face off for Game 2 of the Stanley Cup Final. The Pens hold a 1-0 lead after a terrific Game 1, but the Sharks still bit back with a late rally. At the same time, two of the best teams in Major League Baseball go head-to-head when the Los Angeles Dodgers take on the Chicago Cubs.
Don't miss out on Wednesday's top action; read on for everything you need to know heading into this night's double dose of top-class sporting events. Afterwards, get ready for more sweet betting action from America's favorite pastime with our complete preview for the White Sox vs. Mets.
Sports News and Predictions
San Jose Sharks vs. Pittsburgh Penguins (8:00 PM ET)
Line: San Jose Sharks (+115) at Pittsburgh Penguins (-135); total 5.0 – view all NHL lines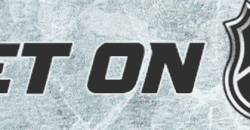 It wasn't the Pittsburgh Penguins' stars that gave the team its 1-0 series lead. Rather, oft-unheralded players Bryan Rust and Conor Sheary each scored in the first period to give the Pens an early lead. After the San Jose Sharks evened it up in the second period, Nick Bonino was there to save the day with his winner in the third. Having a number of capable scorers should help the Eastern Conference Champions find the back of San Jose's net, especially when they get as many shots as they had in Game 1.
The Sharks allowed 41 shots Monday night, the most they've faced in the playoffs thus far. The Sharks can still bite back, though, with their top scorer Joe Pavelski. The nine-year-veteran leads the league with 13 goals in the playoffs. Unfortunately, Pavelski was held to just two shots-on-goal in Game 1, but he's not the type of guy that'll go without a goal for long in the postseason, that's for certain.
Writer's Prediction
The Sharks (+115) even the series with a tight 3-2 victory.
Los Angeles Dodgers vs. Chicago Cubs (8:00 PM ET)
Line: Los Angeles Dodgers (+165) at Chicago Cubs (-185) – view all MLB lines
Dominant pitching has been the biggest factor in this series between the Los Angeles Dodgers and Chicago Cubs. The Cubs opened with a 2-0 victory in Monday's series opener, then the Dodgers got their revenge in a 5-0 blowout last night. That trend may very well continue with Cubs ace Jon Lester (5-3, 2.48 ERA) taking the mound tonight.
The lefty ace allowed just one earned run over 6.1 innings on Friday. He has posted quality starts in eight of his 10 outings this season, but could have some trouble against the Dodgers. Lester is 1-2 with a 5.19 ERA in three career meetings against the Dodgers.
Meanwhile, Los Angeles will put Mike Bolsinger (1-1, 4.50 ERA) on the mound Wednesday night. He still doesn't seem to be in great shape coming from his rather lengthy injury, as he has allowed five earned runs over 10 innings of work in his first two starts combined. However, the Dodgers starter has looked like an ace against the Cubs, going 1-0 with a 1.59 ERA and 13 strikeouts in two career starts at Wrigley Field.
Writer's Prediction
Lester pitches a gem as the Cubs (-185) cruise to a 4-0 victory.
Create a betting account now and cash in on the day's hottest sports action.

Comments
comments