If you dig way, way, way down in the Metropolitan division standings, you will find the Blue Jackets and Islanders. Both teams present little to no chance of making the Stanley Cup playoffs, but to bettors, what they can offer is enticing. Another bad team worth looking at is Edmonton, and Over bettors should pay attention to their next two games.
[sc:BettingArticlesShortcoder ]
NHL Betting Power Rankings
*All odds and trends as of January 8, 2014.
| Team | Trend |
| --- | --- |
| Anaheim Ducks | 9-1 in last 10 |
| Edmonton Oilers | 6-0 OVER in last 6 |
| NY Islanders | 5-1 in last 6 |
| Carolina Hurricanes | 4-0 in last 4 |
| Columbus Blue Jackets | 4-1 OVER in last 5 |
1. Anaheim Ducks
Trend: 8-0 in last 8 games
Next Games: @NAS, @PHO, vs. DET
No team this season has skated the rink at Honda Center and left with a regulation win. The Ducks are 18-0-2 at home.
A peek at their recent road record (6-1 in their last seven road games) suggests that the Ducks are treating other arenas like the Honda Center, too. Or maybe, it would better to generalize the Ducks as one damn good team – regardless of location – that deserve their seat atop many media outlets' power rankings.
2. Edmonton Oilers
Trend: 6-0 OVER in last 6
Next Games: vs. PITT, @CHI, @DAL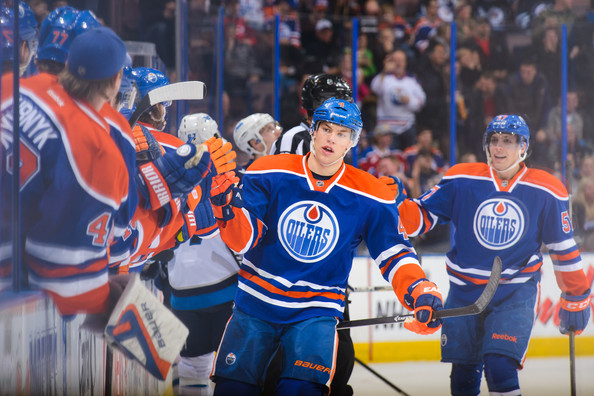 The Oilers are the most generous team in the NHL with a league worst 3.4 GA/G. They were even worse over the past six games, in which they were outscored, 26-16. Edmonton went 1-5 SU during that stretch and opponents were able to net at least four goals in each of those five losses.
The Oilers next two games are against Pittsburgh and Chicago. The Over is looking mighty strong right now for those two match ups.
3. New York Islanders
Trend: 5-1 in last 6 games [sc:NHL250 ]
Next Games: @COL, @DAL, @FLO
Perhaps inspired by the news of being named to Team Canada's Sochi Olympics roster, John Tavares scored a hat trick against Dallas in the Islanders' 7-3 win to bring his team back to the win column a day after seeing their three-game winning streak snapped by Carolina. New York followed it up with a 5-3 road win in Toronto Tuesday night.
There's no doubt that the Islanders are enjoying the best stretch of their season thus far. They are 5-1 in their last six games, which is partly a result of an aggressive offense that has nabbed them at least five goals in four of their last five games.
4. Carolina Hurricanes
Trend: 4-0 in last 4
Next Games: vs. TOR, @COL, vs. CAL
The Sabres may have dodged a bullet when their game against the Hurricanes this week was postponed due to the nasty weather conditions plaguing the Buffalo area and much of the United States.
That's because, after losing five straight, Carolina has managed to string together four straight wins, and are playing exceptionally good hockey.
5. Columbus Blue Jackets
Trend: 4-1 OVER in last 5
Next Games: vs. CAR, @WIN, vs. TB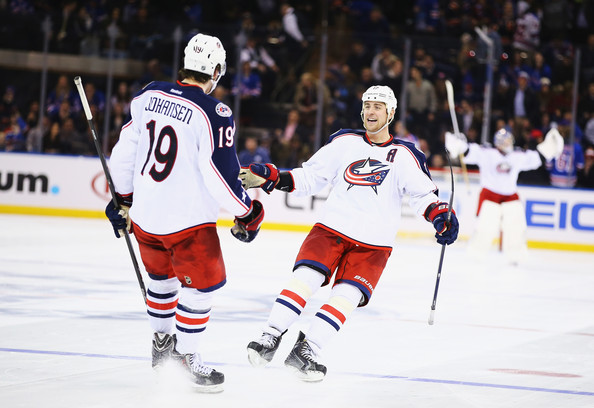 Those two points have been hard to get for the Blue Jackets all season long. Against the Rangers in their last game, Columbus needed to go to the shootout to get the W. They could have won it in regulation, but they allowed the Rangers to hang around by giving up two goals in the third period.
But Over bettors couldn't have cared less. It meant another visit to the payout window for them as the Jackets went Over for the fourth time in five games.
Get all your NHL odds, props and futures at Top Bet Sportsbook.
1,899 total views, 1 views today
Comments
comments