A well-rested Cincinnati Bengals meet a New England Patriots squad who is a week removed from having received a severe beatdown at the hands of the Kansas City Chiefs. Can the Bengals continue their unbeaten run? Or will the Pats recover from a bad loss to remain unscathed at home this season?
Read on below for a complete preview of the match and while you're at it, you can also check out our NFL game previews of Chiefs vs. 49ers and Texans vs. Cowboys.
[sc:Football ]
Cincinnati Bengals vs. New England Patriots Betting Preview and Prediction
Where: Gillette Stadium, Foxborough
When: Sunday, October 5, 8:30 PM ET
Line: Cincinnati Bengals at New England Patriots – see all NFL lines

Betting on the Cincinnati Bengals
[sc:NFL240banner ]Before heading into their bye week, the Bengals made sure that they're not going to leave the field without a win. And boy oh boy did they win, beating the Tennessee Titans in Week 3, 33-7, for Cincinnati's third-straight victory. The Bengals also remained undefeated against the spread as they covered their 6.5-point handicap as home favorites.
The Bengals will head next to Foxborough where they'll look to shake off the rusts from a long layoff to try and win their first game there since 1986.
As it stands, the Bengals are well equipped to give New England the same soul-crushing defeat it handed Tennessee. Cincinnati's offense has been firing on all cylinders through the team's first three games. The Bengals are seventh in the NFL with 384.0 total yards per game, which is broken down to an 11th-ranked passing game (262.3) and a 15th-ranked rushing attack that produces 121.7 per game.  In short, the Patriots are set to meet Cincinnati's menacingly balanced offense next week.
At the forefront of the Bengals passing game is Andy Dalton (722 passing yards, two touchdowns), whose 8.6 yards per attempt is the best among quarterbacks with at least 80 throws. He has thrown just one interception thus far this season, and it was a tip ball, meaning it wasn't entirely a bad pass at all. Dalton's receivers, A.J. Green (77.7 receiving yards per game) and Mohamed Sanu (54.7), could be in line for another huge game against a New England passing defense that was exposed in Week 4 by the Chiefs, who gathered 236 passing yards.
But in case the Pats aerial defense click, Cincinnati can turn to its dynamic duo of Giovani Bernard (61.7 rushing yards per game) and Jeremy Hill (44.0).
Create a betting account now and cash in on NFL games.
Betting on the New England Patriots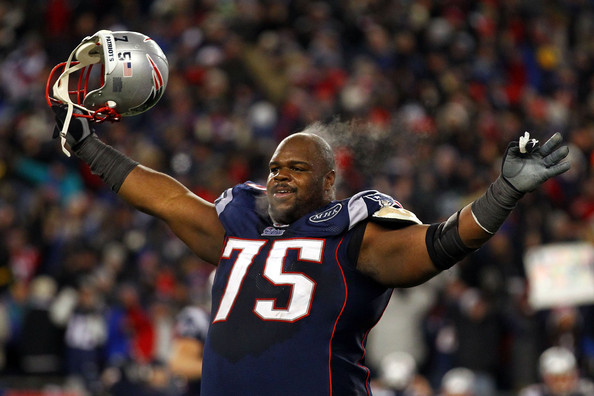 The crowd at Arrowhead Stadium in Week 4 buried everything in a deafening, record-setting loud noise, but they left the job of burying the Patriots at the hands of the Kansas City Chiefs. The three-time Super Bowl champions were mercilessly slaughtered by the Chiefs, who had their way against the Patriots, on offense and on defense, for a huge 41-14 victory.
Embarrassed, the Pats will now head back home in search for a pick-me-up win. They are 10-0 in their last 10 home games. However, winning against the offensively potent Bengals is a tall order for a New England club that was absolutely blown to bits last Sunday.
New England's defense, which was deemed to be among the best before the season began, allowed the Chiefs to uncork 303 yards just in the first half – the most since Bill Belichick took over the Pats – and finish with 443.
The front seven and the secondary must fix their defense by the time Andy Dalton and the rest of the gang arrive at Foxborough next week to avoid a repeat of the embarrassment orchestrated by the Chiefs' Jamaal Charles and Knile Davis in Week 4. In that game, the duo combined for 199 rushing yards and a rushing TD.  No one from the Pats was able to shutdown, or at least slow down, the two players, especially Charles who added two more receiving touchdowns to his name.
Now that Tom Brady is showing his age, the Pats' offensive line should be more consistent in buying the QB more time in finding his targets. Brady was under pressure throughout the game by Kansas City's defense that had a field day carving up the Pats' O-line, forcing the 37-year-old to throw two interceptions. Brady completed just 14 of 23 passes with one touchdown.
Writer's Prediction
The Pats do a much better job on defense to beat Cincinnati. New England covers the spread, too.
[sc:NFL490Banner ]
1,556 total views, 1 views today
Comments
comments