The New York Rangers dropped a 4-1 blowout against their rival Islanders. But they may not be all too concerned. They'll be better served to avoid facing Pittsburgh, who has sole possession of second-place in the Metropolitan Division. While the Rangers' playoff spot is already secured, the Red Wings' aren't. They'll need a big outing on the road for them to seize the last automatic spot in the Atlantic Division.
It's going to be one hell of a game between these two Eastern Conference rivals. Read on as we take a look at this big matchup. Looking for more hockey? Check out our complete preview for the Penguins vs. Flyers and Capitals vs. Blues.
NHL News and Predictions
Detroit Red Wings vs. New York Rangers Preview
Where: Madison Square Garden, New York
When: Saturday, April 9, 12:30 PM ET
Line: Detroit Red Wings at New York Rangers – view all NHL lines
Betting on the Detroit Red Wings (41-29-11)
The Detroit Red Wings suffered another hurdle on their way to securing a playoff spot. They were beaten by Boston 5-2 on the road Thursday night. They get another tough matchup ahead, facing the New York Rangers in Madison Square Garden.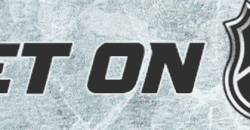 Alexey Marchenko and Andreas Athanasiou scored for Detroit, who snapped a three-game win streak with Thursday's loss. It's going to take a lot more than Marchenko and Athanasiou if the Red Wings are to win their season finale on Saturday. They'll need the likes of Pavel Datsyuk, Henrik Zetterberg and Dylan Larkin to find their games.
Datsyuk, who leads the Red Wings with 48 points, hasn't recorded one in back-to-back games. Zetterberg, Detroit's assists leader with 35, hasn't set up a goal in his last three. Meanwhile, Larkin has scored just two times in his last six games. The trio has combined for just two points in the past two matchups against the Rangers.
Detroit will also need some solid goaltending if they are to win big against the Rangers. Jimmy Howard allowed five goals against Boston to snap a three-game win streak. Petr Mrazek hasn't exactly looked good having been pulled in five games since February 14. Mrazek has allowed 16 goals in his last five starts.
Of the two goalies, Howard had a pretty impressive game in his last outing at MSG. He saved 29 straight New York shots before allowing just one in a 1-0 overtime loss on February 21.
The total has gone over in four of Detroit's last five road games.
Betting on the New York Rangers (45-27-9)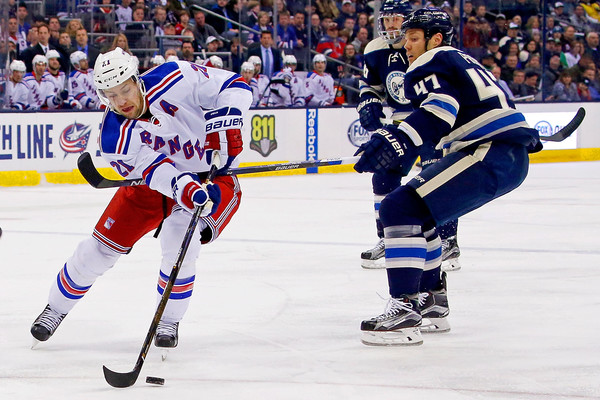 The New York Rangers lost the third spot in the Metropolitan Division as they dropped into Wild Card status after losing 4-1 to the Islanders on Thursday night. Despite the drop in standings, the Rangers may be more comfortable as the first Wild Card team. Keeping their spot would let them avoid Pittsburgh, while ensuring a meeting against the Florida Panthers in the first round of the playoffs.
Facing Pittsburgh is a tough challenge for any team out there, even more for the Rangers. The blue shirts have lost four of their five games against the Penguins this season, making it clear that a playoff matchup must be avoided.
Florida is a more favorable matchup as the Rangers won their regular season series 2-1. With that said, don't expect the Rangers to come out for this game looking for a win. They don't have any motivation to attempt to chase the Islanders for the third of the Metropolitan's automatic spots in the playoffs.
Still, the Rangers did play pretty well against the Islanders. They outshot their rivals 37-23 and had more takeaways (13-7), but just could not have a lucky bounce to get the puck in the net. Expect the Rangers to flex a bit of muscle to keep warm for the playoffs.
Mats Zuccarello could be a terror on offense with 61 points. Derrick Brassard has been an excellent scorer with 27 goals, while Derek Stepan has been on a roll on a five-game point streak (four goals and five assists).
The Rangers have all the firepower, but expect them to rest their injured defensemen Ryan McDonagh and Dan Girardi. After all, they don't have any incentives to win. They might even earn a dreaded date with the Penguins should they win and the Islanders lose their last two games.
The Rangers have lost three of their last four at home.
Writer's Prediction
The Rangers come out flat as they allow the Red Wings to win.
Create a betting account now and gear up for a big Stanley Cup Playoffs coming next week.

Comments
comments