As we get set for March Madness at Top Bet, we're taking a closer look at the college basketball teams that will affect your bracket the most: the favorites. We've looked at powerhouses Wichita State, Arizona, and Syracuse, and today we move on to the Florida Gators.
Florida has been on the cusp of a Final Four berth for three straight years, but this season is now-or-never for the senior-laden Gators.
Florida Gators Preview for 2014 NCAA Basketball March Madness
Key to Success – Experience

$50 Free to bet on College Football! Open an account and deposit $100 to claim.
In the current one-and-done age of college basketball, Florida is the growing exception. The Gators start four seniors who have experienced both the highs (reached three straight Elite Eights, two-time regular season champs) and the lows (knocked out in all three Elite Eights, lost two SEC tournament finals) of the college game.
Florida may not have the raw talent of Kansas, but it will have a decided edge in experience over any other title contender come March Madness.
MVP – Scottie Wilbekin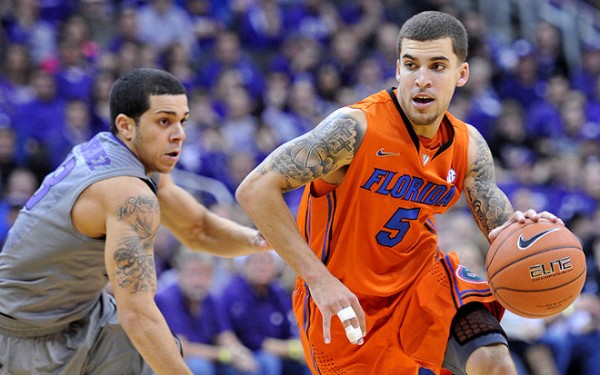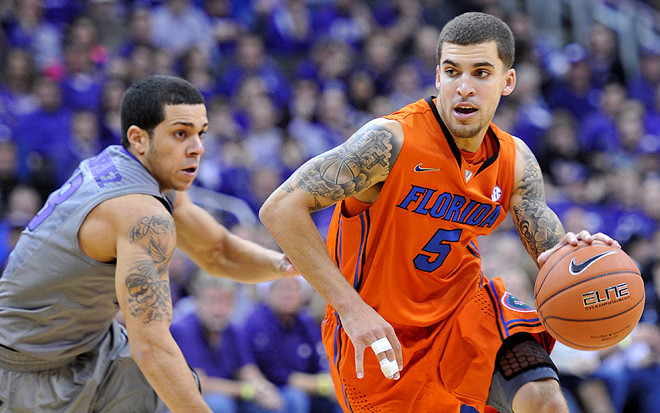 Scottie Wilbekin doesn't have the pro potential of a Tyler Ennis, but the Florida floor general has been arguably the best point guard in the country this season. The senior's numbers (13.8 PPG, 2.7 RPG, 3.8 APG) don't scream "MVP," but they don't need to. He more or less typifies the Gators' overall game: no flash, just steady, dependable and effective on both ends of the floor.
Achilles Heel – Lack of a Go-To Scorer
Florida is arguably the most complete team in the nation, but what it does lack is a dependable go-to scorer. Casey Prather and Scottie Wilbekin are capable, but they're certainly no Jabari Parker or Marcus Smart. This could pose a problem when the Gators are in need of a crunch time bucket in a close tournament game.
Season Highlight – Patric Young Superman Dive
If Florida's season can be summed up in one play, Patric Young's Superman-like dive to grab a loose ball against Tennessee with less than 90 seconds to go is that play. Young's effort shows that the Gators will pull out all the stops to finally go beyond the Elite Eight this season.
Prediction
Florida is the current favorite at +500 to win the NCAA Tournament, and with good reason. With a deep and experienced team at head coach Billy Donovan's disposal, there's every reason to believe that the Gators will at the very least make the Final Four this year.
Bet the Gators with Top Bet's world-class college basketball betting section, and get in the action today.

1,454 total views, 1 views today
Please follow and like us:
Comments
comments