After the scoring spree that was Game 1, the Florida Panthers locked down on defense in Game 2 on Thursday to even up their first round series against the New York Islanders at one game apiece.
Meanwhile, the Islanders will have a chance to impress their own home fans in Game 3 this Sunday for the first NHL postseason game at Barclays Center. Can the Isles feed off the rowdy Brooklyn crowd to regain the series lead, or will the Panthers reel off two-in-a-row?
Let's find out more about this sizzling Eastern Conference showdown below. Then, head on over to our previews for Tampa Bay vs Detroit and Chicago vs. St. Louis for a couple more exciting Stanley Cup Playoffs matches this Sunday.
NHL News and Predictions
Florida Panthers vs. New York Islanders Game 3 Preview
Where: Barclays Center, Brooklyn
When: Sunday, April 17, 8:00 PM ET
Line: Florida Panthers (EVEN) at New York Islanders (-120) – view all NHL lines
TV Broadcast: NBCS
Betting on the Florida Panthers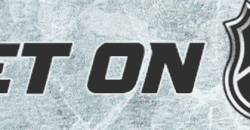 The Florida Panthers got back to playing solid defense on Friday and were rewarded with a sweet Game 2 victory over the New York Islanders, 3-1, to salvage a much-needed win at home before the series shifts to the Big Apple this Sunday.
There was no better time than Game 2 for Florida goalie Roberto Luongo to breakout of his postseason slump. Before the win, Luongo had lost seven-consecutive playoff games – a streak that's about half-a-decade long in the making. On Friday, the 16-year veteran made a staggering 41 saves to finally snap out his playoff funk and also get the crucial 'W' for the Panthers.
Here's to hoping that the 37-year-old gets the starting nod between the pipes this Sunday in New York. In the two regular season games played on the Isles' home ice, Luongo stopped 58 of 62 shots from the team that drafted him into the pros.
And if Florida's goaltending and defense doesn't hold up well that night, at least the team can bank on a couple of scorching forwards in Reilly Smith and Nick Bjugstad to carry the scoring load. Both players notched a goal and an assist in Game 2, with Smith currently holding a three-game goal streak and a total of six points during that stretch.
What's peculiar about the Panthers' offense is that its most prolific player, Jaromir Jagr, has not caught fire yet. In fact, Jagr has not scored a single goal in his last 33 playoff outings. The team really needs to get the future Hall-of-Famer going to keep up with New York's relentless attack.
Create a betting account now to get in on all the fast-paced action from the Stanley Cup Playoffs in an instant.
Betting on the New York Islanders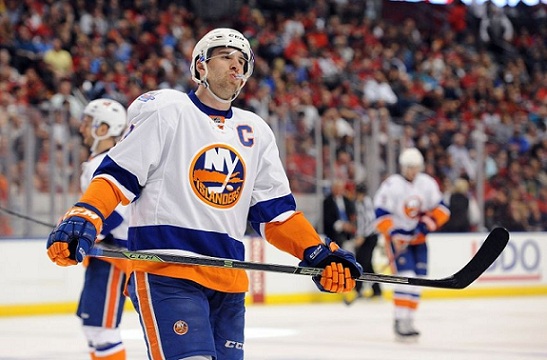 Not every contest against the Panthers is going to be a shootout, and the New York Islanders found that out the hard way in Friday's Game 2 loss.
Nevertheless, getting 42 shots on goal versus Florida in that contest is still amazing. More importantly, team captain John Tavares scored another goal to extend his goal-scoring streak to six-straight contests now. Tavares is clearly the life force of New York's offense, as he has 13 points and a plus-minus of plus-seven during that six-game span.
Outside of Tavares, though, the Islanders need its other key players to pitch in. Winger Kyle Okposo, who dished out the assist to Tavares' and New Yorks' lone goal in Game 2, should live up to that task. Okposo was the one who scored the go-ahead goal in the series opener, and already has four multi-point games this April.
Then again, all of the Isles' scoring prowess will be all for naught if goalie Thomas Greiss doesn't shape up. While 70 saves – 28 on Friday – across the first two postseason games is impressive, seven goals allowed, in essence, is still discomforting. And with Jaroslav Halak's return still ruled out for this playoff series, Greiss needs to take his performance to an even higher level.
Still, Barclays Center should be a total madhouse for the Isles' first postseason game in the arena, and home ice advantage might actually play a huge factor for this Sunday's clash. Having won 25 games in Brooklyn this regular season, the Islanders will feed off the raucous home crowd at the very least for a huge morale boost coming off the stinging loss on Friday.
Writer's Prediction
No sleep and victory for Brooklyn, as the Panthers secure a huge Game 3 road win, 4-1.

Comments
comments