Green Bay Packers vs. San Francisco 49ers 
Game Details:
When: 4:25 PM ET, September 8, 2013
Where: Candlestick Park, San Francisco
Odds:
Money: Packers (+180) vs. 49ers (-220)
Spread: Packers (+4.5) vs. 49ers (-4.5)
Totals: 48.5

Betting on the Green Bay Packers:
Green Bay players are aching for payback after their NFC divisional round loss to the 49ers last January.
But that defeat was only one of two dealt to the Packers by San Francisco last season, with the other being their Week 1 loss to the 49ers.
Save for those two losses, the Packers have owned the 49ers for more than 10 years. Prior to the 2012 season, the Packers had only lost once against San Francisco since 1996. They went 13-1 against the Niners in that stretch.
The Packers closed out their 2012 season against the spread by covering five of their last seven games.
The Packers are also terrific performers as underdogs: they are 12-7-1 ATS and have won four of their last six games as dogs. Aside from that, the Packers are 3-1 SU and ATS in their last four games in San Francisco. Bet now on Green Bay Packers.
Betting on the San Francisco 49ers: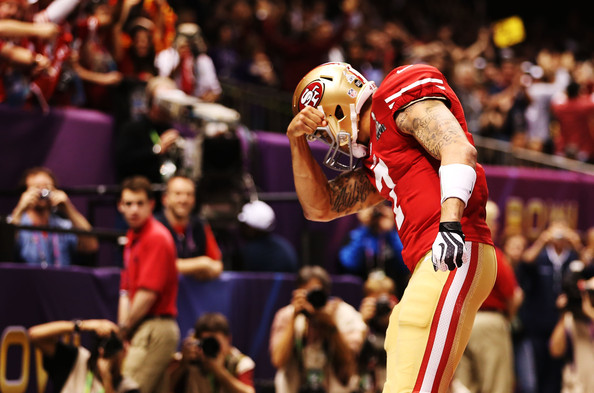 Fresh off a runner-up finish in the Super Bowl, the San Francisco 49ers schedule has them bracing for a juggernaut of a game against Green Bay in Week 1.
Countering the Packers' underdog trend, the 49ers are just as good when tabbed as favorites. In its last five games as favorites, San Francisco is 4-1 SU.
The 49ers own a very impressive rushing game that could pose serious problems for the Packers. Last season, San Francisco was ranked fourth in rushing yards (155.7). It could puncture the ground defense of Green Bay, ranked just 17th last season(118.5 allowed per game).
Moving on to the totals, the 49ers have shown a steady trend of going Over. They are 6-0 Over in their last six home games. Maybe even more telling is their 10-1 Over record in their last 11 games. Bet now on San Francisco 49ers.
4,806 total views, 1 views today
Comments
comments