So before everybody goes nuts for the Preakness Stakes this weekend, let's hit the pause button for a few moments in getting to know some of the jockeys of horse racing.  But we won't really be talking about them specifically in this piece below. The focus will be on the love of their lives—the ladies.  And yes, they're all stunningly hot and very gorgeous.
Searching for some more pro athlete WAGS? You can check out the NBA's and NHL's version as well.
Sports News and Predictions
Top 10 WAGS of Jockeys of All-Time
10. Catherine Dettori (Frankie Dettori)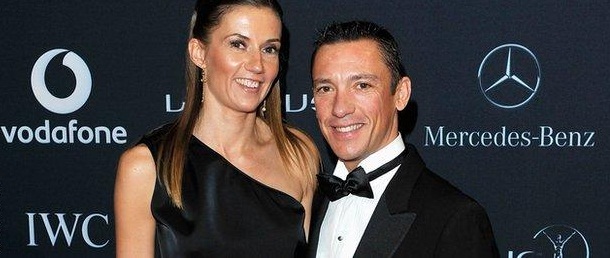 Frankie Dettori's 45 years old right now. But the Italian horse racing jockey has no plans of retiring just yet, as he plans to continue racing until the age of 50. That's definitely a tough feat to do especially when he has to balance his time for the family.
Dettori, who has been heralded as Champion Jockey in three occasions, is married to Catherine Dettori and is a father of five. Well, maybe having a relatively big family isn't too much of a task especially when you have such a lovely partner like Catherine.
9. Chanelle McCoy (Tony McCoy)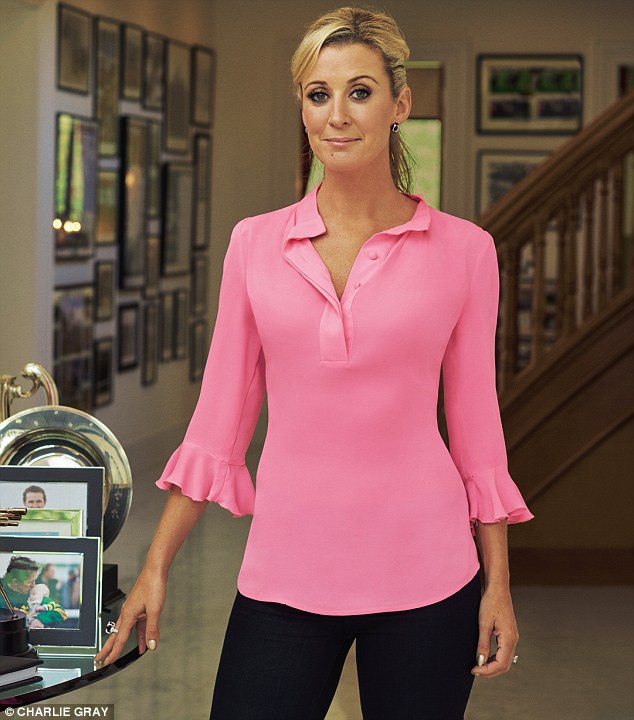 Tony McCoy's without a doubt one the best jockeys ever. He's won almost every big race there is to win, and the most notable ones happened in the Cheltenham Gold Cup, Champion Hurdle, Queen Mother Champion Chase and the 2010 Grand National, where he rode
Don't Push It
.
McCoy, though, retired just a year ago and is happily living with his wife and kids. Speaking of which, his spouse—Chanelle McCoy—certainly brings in the heat, if you know what I mean.
8. Emma Ramsden (Jamie Spencer)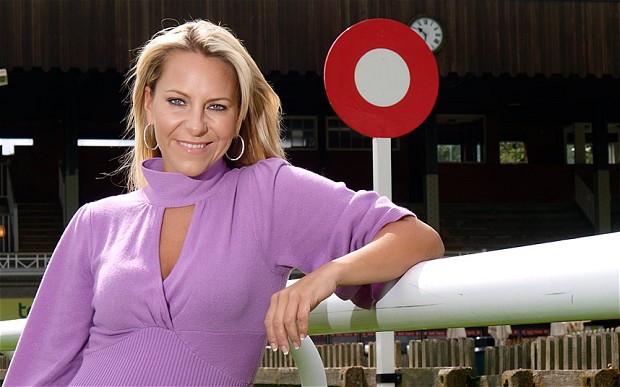 Jamie Spencer's had a pretty solid career as well. He's been crowned champion in Ireland and Britain and has emerged victorious in four classics—two apiece in the mentioned countries.
Spencer also hit the jackpot when he married Emma Ramsden, who currently works as a racing presenter for a renowned television broadcasting company (Channel 4), back in 2005. It was unfortunate though, that their marriage only lasted for five years.
7. Rosie Higgins (Kent J. Desormeaux)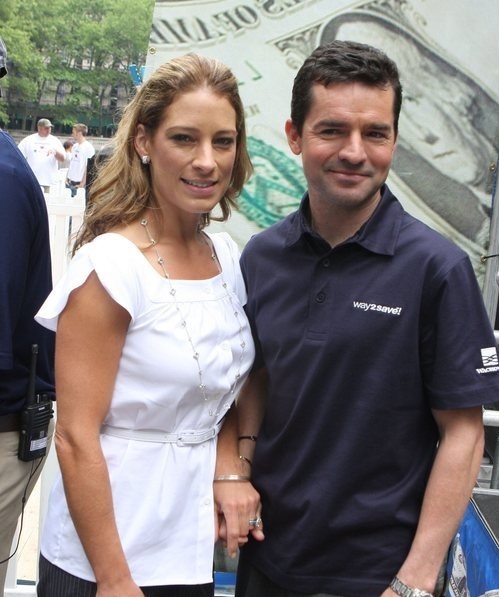 Jockey Kent Desormeaux is surely preoccupied right now with his preparations for the Preakness Stakes. He'll be hoping that his colt, Exaggerator, can take him all the way in this time around. But if not, well Desormeaux always has a consolation prize in the form of his beautiful wife in Rosie Higgins.
And by the way, Higgins is actually a jockey herself. She completed her first race at Santa Anita earlier this year. In that race, Higgins rode Sunny Truce, who is trained by Bob Hess Jr., and ended up as the ninth-place finisher in a field of 10.
6. Abby Castellano (Javier Castellano)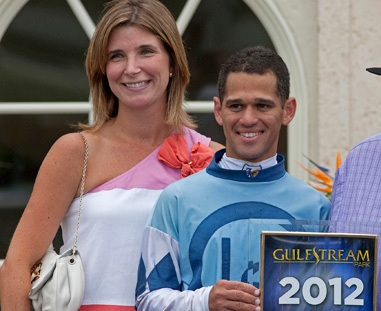 Javier Castellano is also getting ready for the Preakness Stakes this weekend, but we're not here to talk about that. Your eyes should only be gazing at his ever-so-glamorous wife in Abby Castellano. Abby is the daughter of Terry Meyocks, who is the national manager of the Jockey's Guild and the previous president of the New York Racing Association.
5. Angela Athayde (Gary L. Stevens)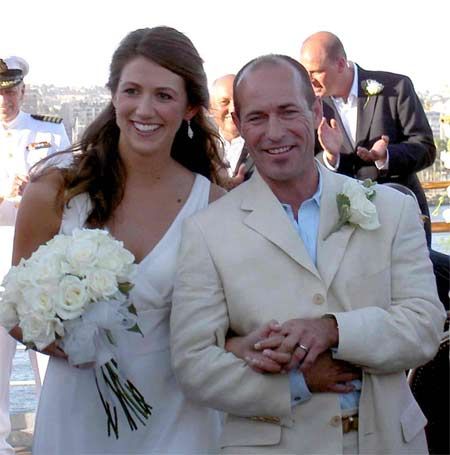 Gary L. Stevens failed to win the 2016 Kentucky Derby as Mor Spirit's jockey. He finished 10th in that race. Well, on the bright side, Stevens will always finish No. 1 in the heart of his fabulous wife in Angela Athayde. Athayde has been married to the Hall of Fame jockey since July of 2004.
4. Alessandra Viola (Victor Espinoza)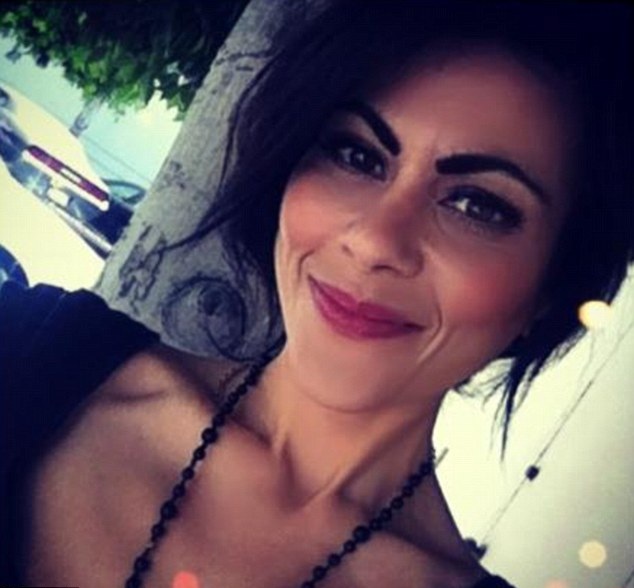 Everyone in the sporting world probably knows who Victor Espinoza is. He's had a lot of success throughout his career, and the most celebrated one was when he won the Triple Crown with American Pharoah last year.
But Espinoza's known for different things as well, one of which is his infidelity. The picture above is a woman named Alessandra Viola, whom Espinoza used to date before. It's quite hard to believe that the 43-year-old jockey was able to dazzle such a striking lady like Viola.
3. Rebecca Ayarra (Mario Gutierrez)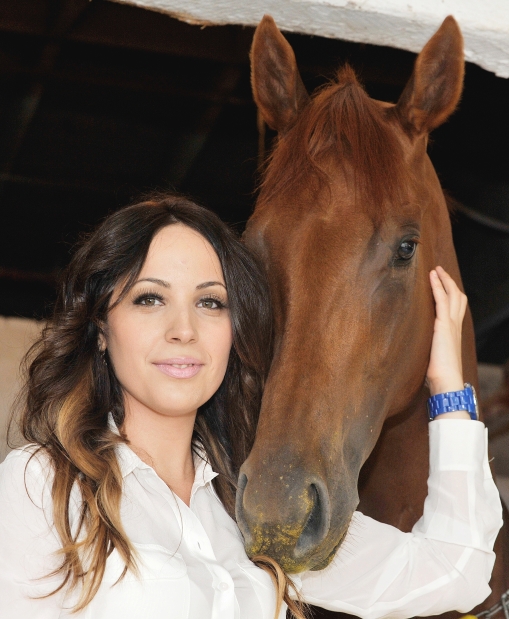 Mario Gutierrez and his stallion—Nyquist—will garner most of the attention at the Pimlico Race Course this weekend. Nyquist, after all, just won the recently-concluded 2016 Kentucky Derby and is aiming to keep his hopes for a Triple Crown alive.
But Rebecca Ayarra—Gutierrez's wife—deserves all of your attention right now. Just look at how gorgeous and lovely she is. Gutierrez is such a lucky dude.
2. Kelly Kovalchick (Victor Espinoza)
Sometimes you need a little bit of luck to succeed in life. And it's safe to say that Victor Espinoza's gotten it from his teenage girlfriend Kelly Kovalchick. Kovalchick, a 19-year-old college student, is a Pennsylvania native who races on the equestrian circuit with her very own horse named Sky.
1. Stephanie Kunkel (Victor Espinoza)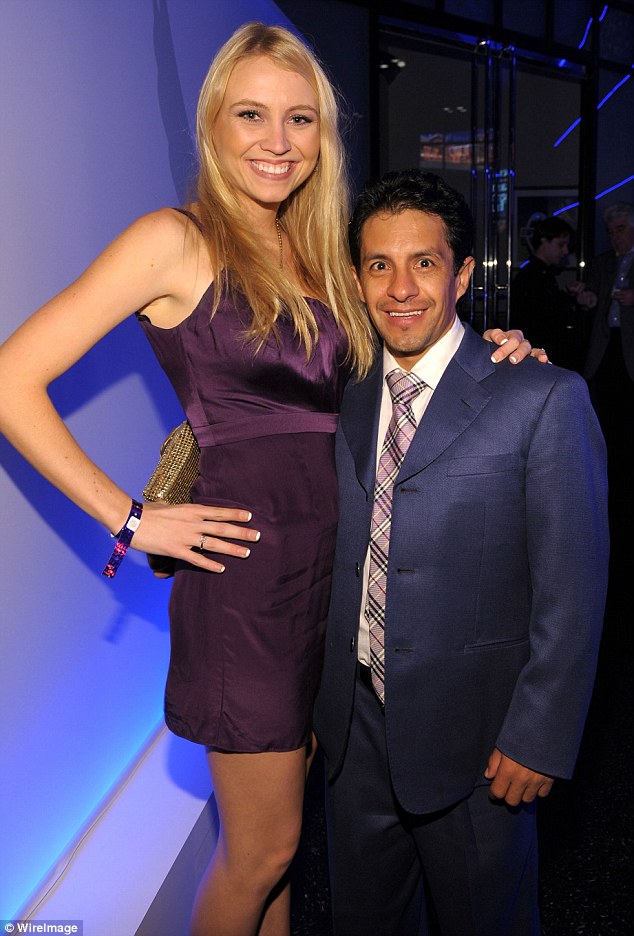 Fittingly so, Stephanie Kunkel, who is supposedly Victor Espinoza's fiancée, takes the top spot. Yes, she's unquestionably hot and gorgeous, but we have to give her a lot of credit for keeping up with Espinoza's infidelities.
Create a betting account now to mesmerize some ladies with your winning sports predictions!

Comments
comments