The Boston Red Sox are one of Major League Baseball's most famous teams. With Hall-of-Famers in the likes of Babe Ruth, Ted Williams and Pedro Martinez, and the ever so contentious rivalry between the New York Yankees, Beantown is never short of sheer talent and public attention. But behind every great player and organization are the women that shape their lives outside of the public's eye.
Let's take a backseat for a moment from all the intense action going on in the MLB regular season, and count down the gorgeous and exceptional women that the Bo-Sox live and fight for.
Our list contains two references about the world of soccer, but that shouldn't stop you from reading. In fact, why not check out or feature on the hottest female soccer players.
And while you're at it, create a betting account now to get in on all the top betting action in baseball and all major sports.
With that out of the way, let's play ball!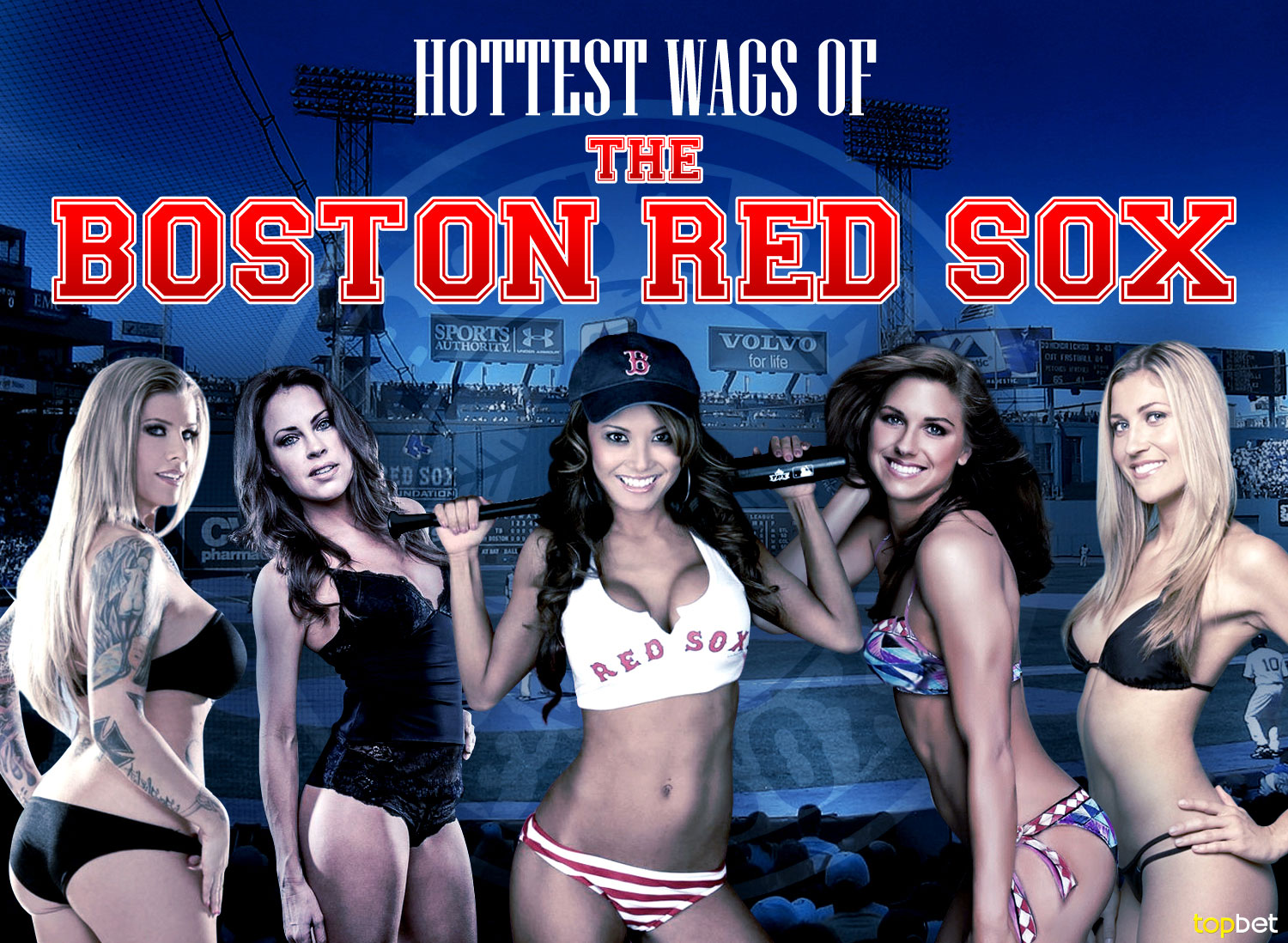 Top 10 Hottest Wives and Girlfriends of the Boston Red Sox
10. Rachel Joy Nava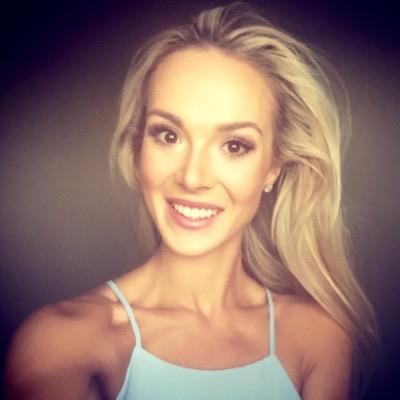 The lead-off hitter on our list is Daniel Nava's wife, Rachel Joy Nava. The two have been seeing each other since 2010, and have tied the knot in 2012. What many may not know (maybe even Rachel herself), is that Daniel has a big-time crush on ESPN/Fox Sports newscaster Erin Andrews. Apparently, Daniel used to send Erin tickets to all his games prior to 2007. Andrews never took him up on any of the offers, but with the looks of his real wife, we think it all worked out for the best for the outfielder.
[sc:PopCultureArticles ]
9. Katie Ivey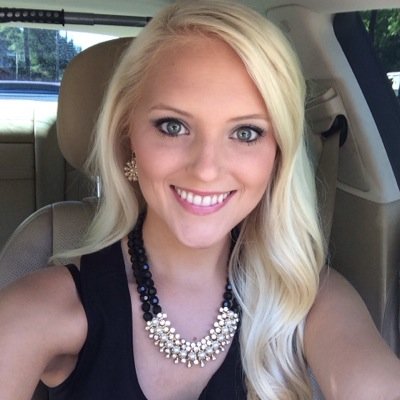 [sc:Other240banner ]Even as Boston's prospect Garin Cecchini was shipped off to Triple-A most recently, he can still take comfort in his lovely girlfriend's company. Not much is known about Katie Ivey, except that we found out that she has a dog named Sox. How fitting is that?
8. Kelli Pedroia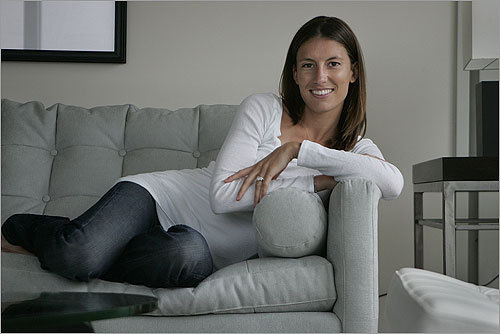 Sox stalwart Dustin Pedroia didn't become a local favorite all by himself. His wife and collegiate sweetheart, Kelli, is an amazing woman in her own right. Kelli Pedroia was diagnosed with melanoma at a young age, and is a spokeswoman for the Melanoma Foundation of New England.
7. Taylor Caswell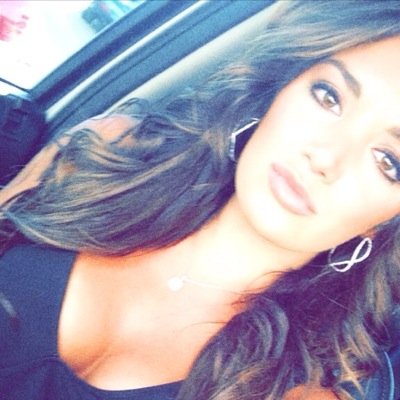 Not only is she hot, but Brandon Workman's fiancée Taylor Caswell is an athlete as well. Not just any athlete, but she's a discus thrower. With Mr. Workman still out due to injury, looks like Miss Taylor from Baylor University will be still throwing and spinning her husband around the house for the time being. Lucky guy.
6. Mia Hamm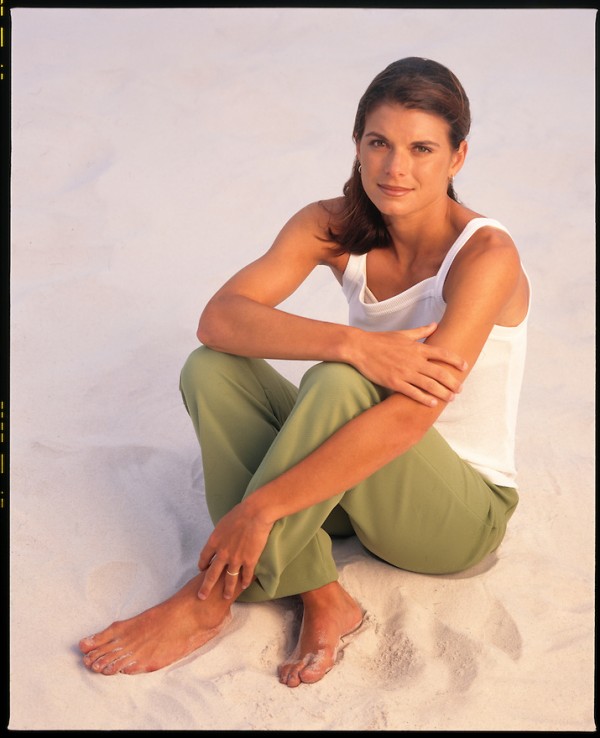 Undoubtedly the most famous woman on this list, women's professional soccer Hall-of-Famer Mia Hamm led the U.S. Women's team to three gold medals in three Women's Olympic Football tournaments. Her husband is retired and infamous Red Sox shortstop Nomar Garciaparra. But people around Boston may still have a grudge against Hamm and her hubby.
In Boston's 2003 ALCS matchup against the Yankees, the whole Red Sox team shaved their heads in an effort (based on superstition) to break the Curse of the Bambino. Garciaparra was one of only two Red Sox players (the other being Manny Ramirez) who didn't shave his head, thanks to Hamm's request as they were about to be wed at the time. Guess what? Yep, the Yankees won.
5. Jenny Dell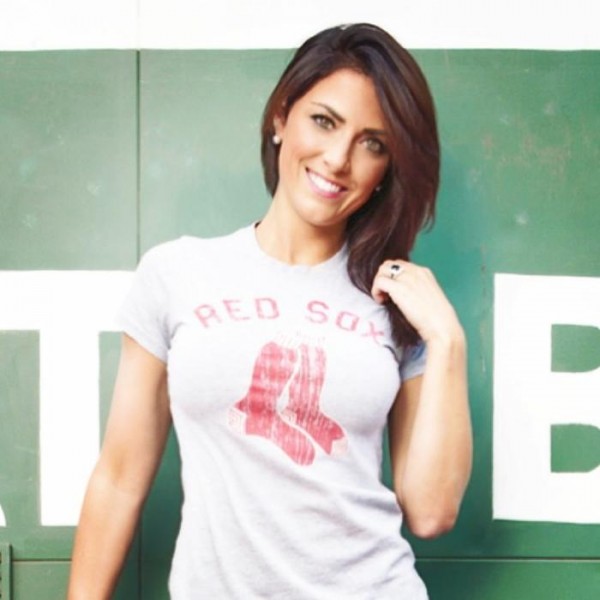 We thought about whether or not we should include Jenny Dell on this list, because she's dating Will Middlebrooks, who now plays for the San Diego Padres. But Middlebrooks did play his first three seasons in Boston, and Jenny herself is a Red Sox sideline reporter for Boston's regional TV sports network NESN. At least Ms. Dell is still around Olde Towne to keep the local folks entertained.
4. Melissa Smith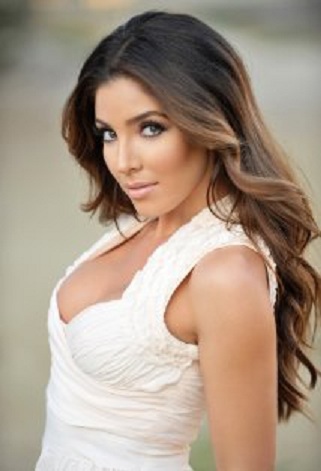 Melissa Smith married outfielder Shane Victorino in 2009. Smith is very supportive of Victorino and the Red Sox Nation, as she is often seen in ballgames together with other Boston players' wives. So beware: don't ever have Melissa mistaken for a regular fan in the stands at Fenway. You might end up hitting on her, but she's probably thinking that you just want to meet her husband (and Victorino would probably hit on you too you know, but with a bat of course).
3. Lindsay Buchholz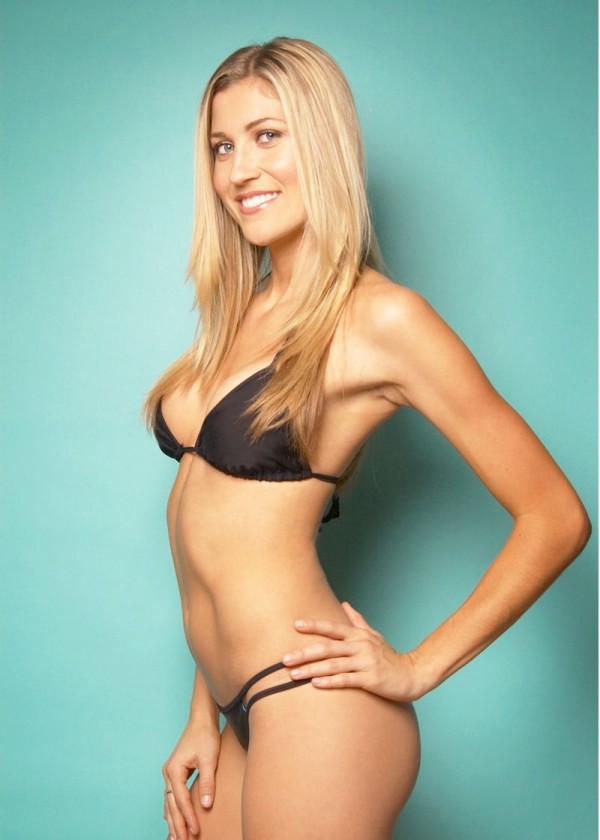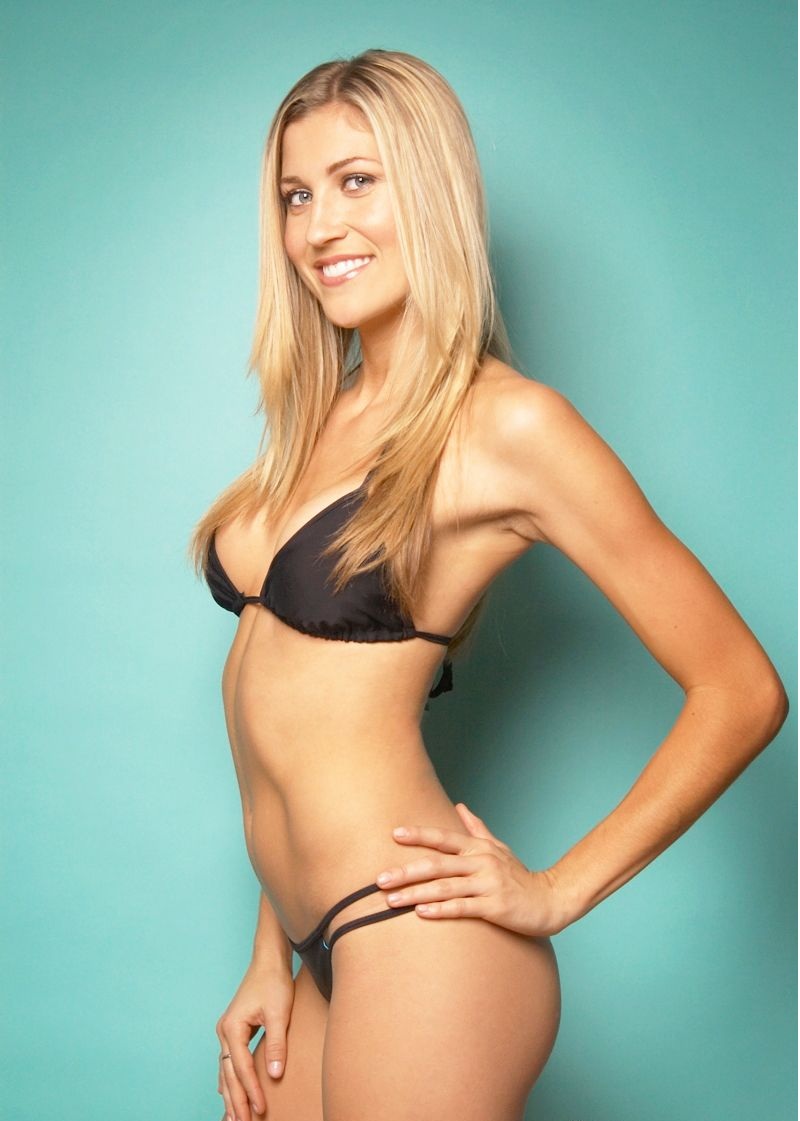 Coming in at (briefcase) number three, is Clay Buchholz's wife, Lindsay. Mrs. Buchholz was a former briefcase model at NBC's game show Deal or No Deal. Well it certainly looks like Clay hit the jackpot, alright!
2. Alison McDaniel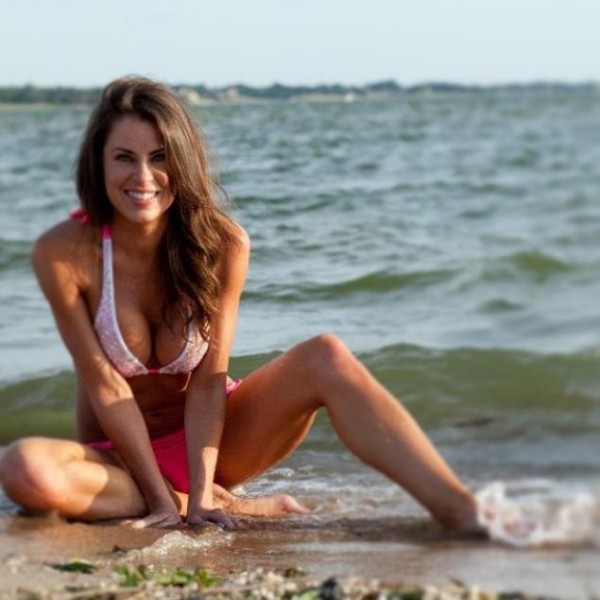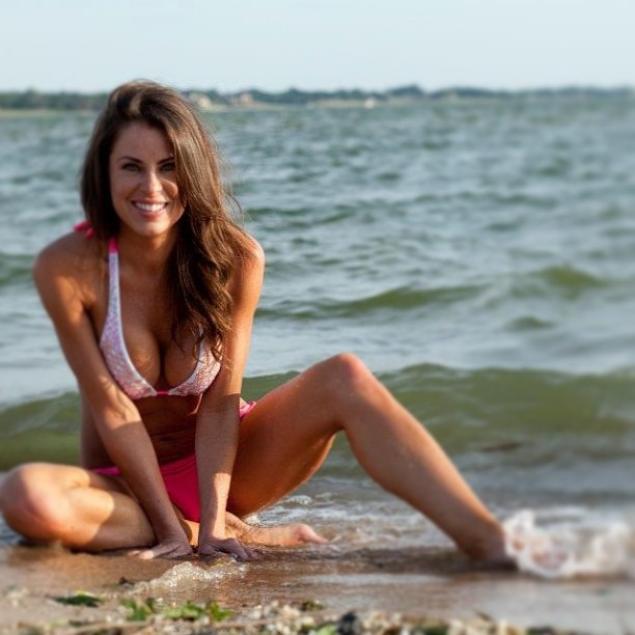 There are countless perks to being a die-hard fan. For instance, all model Alison McDaniel had to do was be a super-sizzling Red Sox fan, and hold up a "Napoli, marry me?" sign during the game. Now, she and Mike Napoli are (reportedly) dating. Take note of the word "reported" in parentheses, because you might still be able to change the name on her ballgame signs to your own name. Good luck with that though.
1. Linda Pizzuti Henry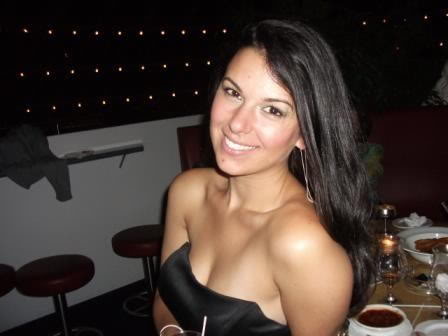 We might as well come clean first before we introduce our number one.
No, we were not bribed by Mr. John W. Henry, owner of The Boston Globe(!), the Boston Red Sox (!!!), and the Liverpool Football Club (?!). In fact, we might be in bigger trouble by placing his wife Linda on the top of our list. But let's face it: she is wicked hot.
Linda Pizzuti is the third wife of Mr. Henry, and you can't top what ol' JWH did for their wedding: get married on his 164-foot yacht, then reception at his very own Fenway Park with Maroon 5 as your entertainment. A third marital strike for Henry is a longshot, as we're all pretty certain that the big boss man certainly just hit a grand slam.
[sc:Other490banner ]
27,442 total views, 9 views today
Comments
comments