The Seattle Seahawks have been dominant in the NFC West so far this season, but the squad from the Pacific Northwest has yet to beat one division rival: the St. Louis Rams.
Game Preview: Seattle Seahawks vs. St. Louis Rams
Game Details:
When: 8:40 PM ET, October 28, 2013 [sc:NFL240banner ]
Where: Edward Jones Dome, St. Louis, Missouri
Odds:
Money: Seahawks (-650) vs. Rams (+475)
Spread: Seahawks (-11.5) vs. Rams (+11.5)
Totals: 42.5
Betting on the Seattle Seahawks:
Quick to shake off a minor hiccup – a 34-28 loss in Week 5 against Indianapolis – the Seahawks are back to the business of winning again, picking up a pair of victories against Tennessee (20-13) and Arizona (34-22).
Two men largely responsible for Seattle's success are quarterback Russell Wilson and running back Marshawn Lynch. Both men anchor the strong rushing attack of the Seahawks, which ranks second in the NFL in rushing yards per game (154.4).
Lynch scorched the grass in Arizona after rushing for 91 yards to lift his season total to 578 –second best in the NFL after LeSean McCoy.
Ironically, both Wilson's and Lynch's best single game rushing outputs so far this season came in Seattle's loss to the Colts. In that game, Russell solidified his stature as the league's best QB on the ground by rushing 102 yards, the same rushing total for Beast Mode.
But what about their passing game? Though Seattle's 214.1 passing yards per game is 25th in the NFL, it is bound to improve once wide receiver Percy Harvin returns following major hip surgery last August. The former Minnesota Viking was reportedly back to practicing and could see his first game as a Seahawk against St. Louis Monday. Harvin was the Vikings top receiver last season with 62 receptions for 677 yards.
The Seahawks have a five-game winning streak against fellow NFC West teams. They are also 5-1 ATS in their last six games against their division mates.
Bet now on the Seattle Seahawks.
Betting on the St. Louis Rams: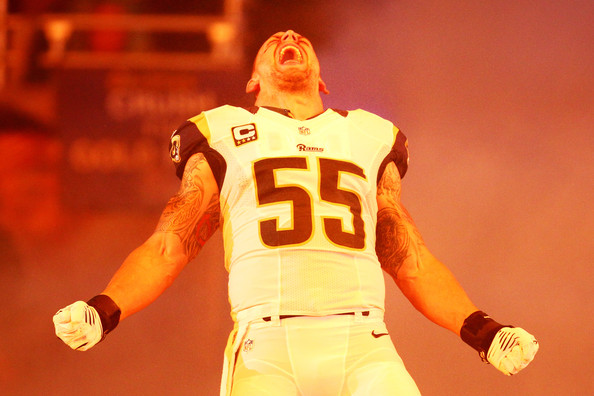 Just when the Rams were finally hitting their groove after two straight victories against struggling teams, Jacksonville and Houston, the team's future this season was abruptly thrown under a cloud of uncertainty with an unfortunate injury to franchise quarterback Sam Bradford.
Bradford tore his anterior cruciate ligament in the Rams' loss to Carolina Sunday. An MRI revealed the extent of the injury, forcing the team to announce that he will miss the rest of the season. It was undoubtedly a heavy blow to St. Louis, who had a disappointing start to their season after being pegged by many to have a good shot at this season's playoffs.
Inheriting the quarterback role is Kellen Clemens. The eight-year veteran will be tested immediately against quality opposition once the Seahawks hit town Monday night.
[sc:NFL490Banner ]
A strong showing in their next game against an elite team like Seattle could boost the confidence of the Rams for their upcoming games without Bradford. If they plan to do so, their defense must step up big time, especially against the scary-good rushing game of the Seahawks.
That means more pressure on the pair of linebackers James Laurinaitis and Alec Ogletree. The two are in the NFC's top 10 in total tackles with 41 and 42, respectively. Laurinaitis combined 55 tackles are even ninth best in the NFC. Moreover, St. Louis's 345 total solo tackles are third ranked in the NFC.
The Rams have been gifting OVER bettors as St. Louis is 7-1 OVER in their last eight home games.
Bet now on the St. Louis Rams.
1,756 total views, 1 views today
Comments
comments