Two of last year's breakout performers in the San Francisco 49ers' Colin Kaepernick and the Washington Redskins' Robert Griffin III will look to give their respective teams a much needed win when they meet for Monday Night Football.
Both quarterbacks led their teams to the playoffs in their first seasons as starters, but doing it a second time around has proven more difficult, especially for RGIII.
Betting on MNF: San Francisco 49ers vs. Washington Redskins
When: 8:30 PM ET, November 25, 2013
Where: FedEx Field, Landover, MD
Odds:
*As of November 20.
Money: Niners (-230) vs Redskins (+190)
Spread: Niners (-5) vs Redskins (+5)
Over/Under: 47.5
Betting on the San Francisco 49ers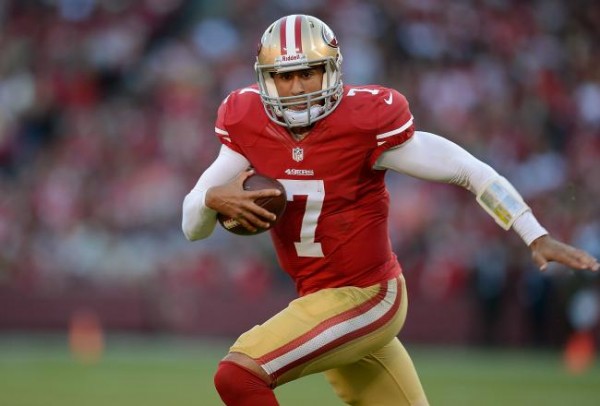 San Francisco's perfect October seems like a distant memory, as the 49ers are still winless through their first two games in November. After a very tight 10-9 loss to the Carolina Panthers, the Niners suffered another close 23-20 defeat against the New Orleans Saints. [sc:NFL240banner ]
With those losses, the 6-4 Niners are now almost certain to surrender their NFC West title to the 10-1 Seahawks, but defending their NFC Championship is still not out of the question. However, they first need a Wild Card slot, which they can tighten their grip on with a win over the similarly struggling Washington Redskins.
But in order to win, the San Francisco offense has to play better; Colin Kaepernick and co. didn't even top 200 total yards against the Panthers and Saints, but thanks to the defense they were still within one field goal in both games.
With the passing game at rock-bottom in the NFL at just 168 yards/game, the onus will be on workhorse Frank Gore to break out. The veteran back hasn't had a 100-yard game since Week 6 vs the Cardinals. However, the run blocking will take a big hit with the loss of All-Pro guard Mike Iupati to a knee injury.
Can the Niners continue their push for an NFC Wild Card? San Francisco is 10-3 SU in their last 13 games vs Washington. Bet now on the San Francisco 49ers.
Betting on the Washington Redskins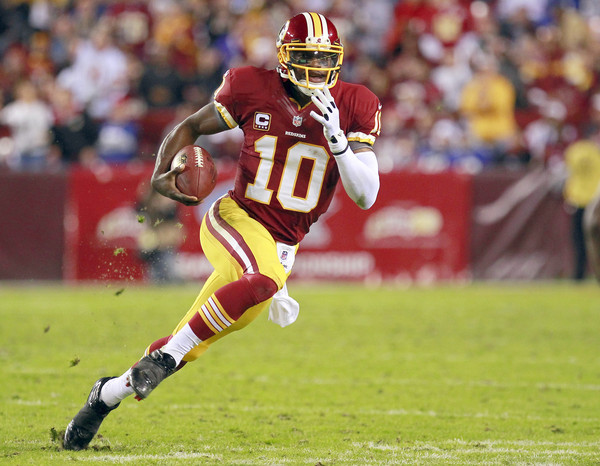 A similarly distant memory has been RG3's dream rookie season. The reigning Rookie of the Year has been unable to reproduce last season's performances, although some of his sophomore slump could be attributed to missing training camp due to last year's knee injury.
Nevertheless, the 3-7 Redskins have been a major disappointment this season. Like the 49ers, they too will enter the Monday Night game on a two-game losing streak after tough road losses to the Vikings and Eagles.
[sc:NFL490Banner ]
The Redskins had the chance to take both games, but were undone by their red zone inefficiency. Griffin threw three straight incompletions from the Vikings' 4-yard line as Washington lost by a touchdown. And after a fourth quarter rally to turn a 24-0 deficit against the Eagles into a one-possession game, Griffin also threw a costly interception in the end zone to end the fight-back.
The offense could do without needing a game-saving drive every fourth quarter, but the Washington defense must do their part. The Redskins are currently 24th in Defensive DVOA. And with the potent running game of the 49ers up next, their 27th ranked run defense DVOA could have its hands full on Monday Night.
Will RG3 salvage a lost sophomore season with a nice home win? Washington is 6-3 SU in its last 9 games at home. Bet now on the Washington Redskins.
2,115 total views, 1 views today
Comments
comments