After playing in two very different Monday Night Football games in Week 1, the New York Giants and Arizona Cardinals will bring their contrasting fortunes to one of the early games on Sunday in Week 2. With the Cardinals having found productive plays from all over their offense and the Giants having found more problems than solutions in their respective debuts, this game could be a mismatch – though that's not how the oddsmakers have it, listing it as an even point spread.
Read on for more on this potentially juicy game and don't miss our previews of Sunday Night Football's Eagles-Colts or our complete picks for the Week 2 schedule here.
[sc:Football ]
New York Giants vs. Arizona Cardinals Preview
Where: Metlife Stadium, New York
When: Sunday, September 14, 1:00PM ET
Line: Arizona Cardinals (PICK EM) at New York Giants (PICK EM); total 44.0 – view all NFL lines
Betting on the New York Giants
Head coach Tom Coughlin called his team's effort in their Week 1 loss to the Detroit Lions "a nightmare performance," and he wasn't wrong. The Giants were outclassed by a Lions team with its own issues, and the problems came from the areas New York focused on most in the offseason: their offense and their secondary.
[sc:NFL240banner ]Coughlin and the Giants were hoping that the introduction of new offensive coordinator Ben McAdoo's offense would turn around what was a horrible year for Eli Manning in 2013, in which he threw 27 interceptions and a (full season) career-low 18 touchdowns. McAdoo went as far as to state he wanted to see Manning produce a 70% completion rate and throw fewer intercep–

…well, so much for that. Eli threw for a stinky 163 yards and put up the 47th two-interception game of his career, good for most 2+ interception games since he entered the league.
It was just like Coughlin said. This passing game will be keeping Giants fans up all night this week, as Victor Cruz was a non-factor, and the team's leading receiver was tight end Larry Donnell, catching his fourth through eighth balls since entering the league, and causing one of the interceptions after missing one of Manning's McAdoo-style hand-signal audibles.
The rushing game wasn't much better, as Giants lead back Rashad Jennings–brought in to revitalize the run game–produced 2.9 yards per carry for a total of 16 carries and a touchdown. While the Lions defense was sixth-best in the NFL last season, allowing just 99.8 yards per game, things will not get easier against Arizona, who allowed a league-best 84.4 per game.
For the Giants to make their home opener a positive one, they will need a big game from Jason Pierre-Paul, their star defense end. JPP had to leave the game against the Lions in the first quarter, and Matthew Stafford made the Giants miss him, using the luxurious amounts of time he had in the pocket to dial up touchdown connections with Calvin Johnson.
The Giants are 7-0-1 in Week 2 in their last eight seasons.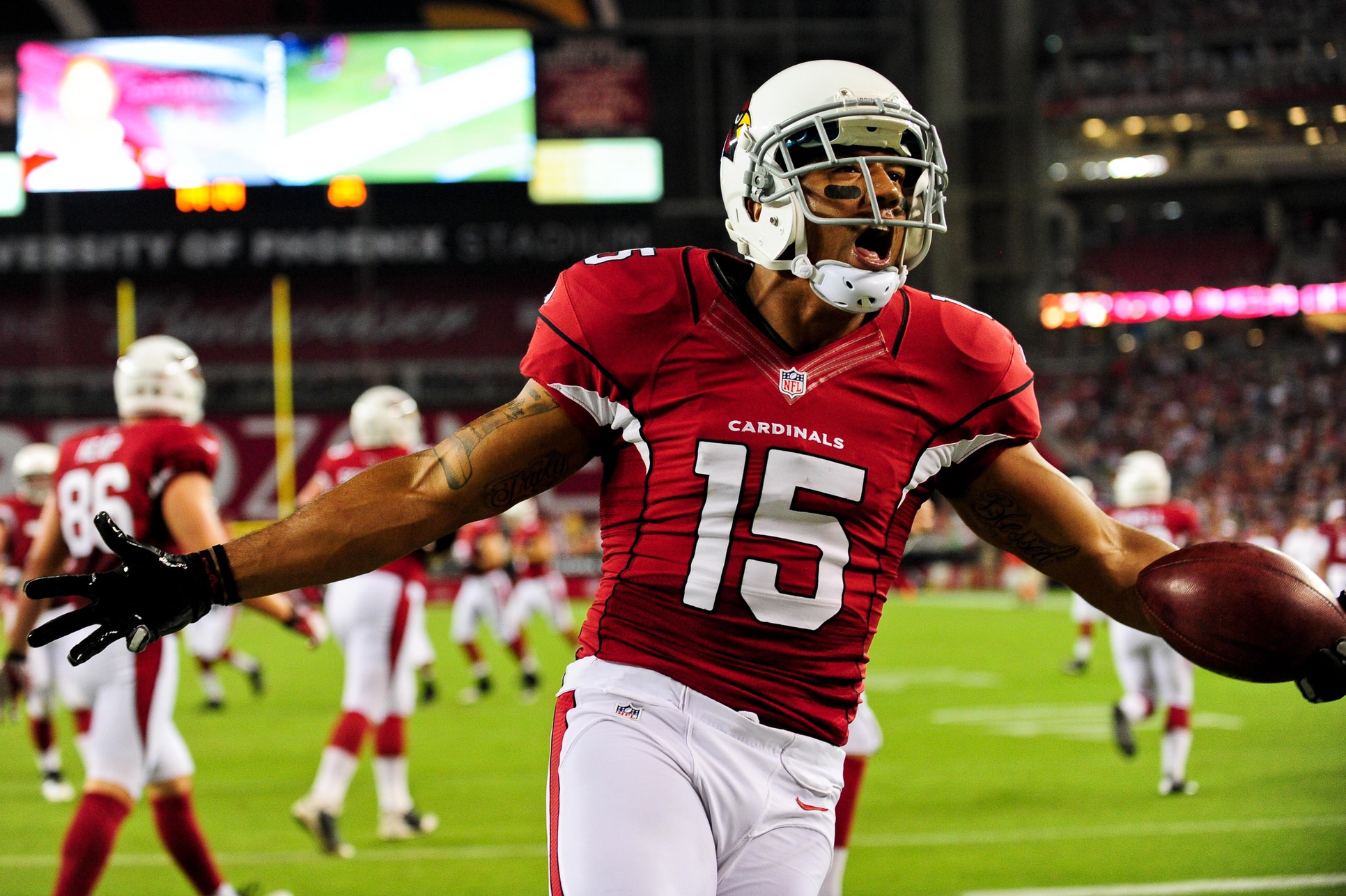 Betting on the Arizona Cardinals
The Arizona Cardinals pulled out a big win against another 2014 playoff bubble team in the San Diego Chargers in Week 1, 18-17, and have some good news and bad news to draw from in off-days ahead of the Giants.
Bad news first. Arizona lost two defensive starters in their season opener on Sunday in Frostee Rucker and John Abraham. On a team that is already trying to recover from the loss of three elite defenders in the offseason–defensive end Darnell Dockett and inside linebackers Daryl Washington and Karlos Dansby–starters on the defensive side of the ball are at a premium.
And…that's about it for bad news. even with Rucker and Abraham out of the game, Arizona's D played well, holding a loaded San Diego offense to 290 total yards, including 2.0 yards per carry and 6/15 on third downs.
The Cardinals' offense, in the meantime, did what it was supposed to, and particularly in the passing game looks to be one of the best in the league this season.
Rookie wide receiver John Brown, in particular, looked dangerous throughout the game, and made defenders miss in finding the endzone for what turned out to be the game-winning touchdown. Carson Palmer threw 304 yards on 24 of 37 passing, good for two scores without a pick.
Michael Floyd delivered on big expectations in the first game of his third year in the league, catching five passes for 119 yards, including a 63-yard pick up that should have set up a touchdown. The legendary Larry Fitzgerald caught just one ball on four targets. While he will be used more often than that, the game demonstrated the Cardinals are now lucky enough to enjoy three top receivers, Fitzgerald will continue his decline in production this season.
Meanwhile, Andre Ellington kept the Chargers' pass defense honest with a respectable 53 yards on 4.1 yards per carry.
Overall, the Arizona offense performed better than their Week 1 scoreline showed, as their 403 total yards was hindered by a couple key turnovers.
While they can't expect the Giants to allow as many passing yards as they did in Week 1, when Calvin Johnson and the time Pierre-Paul spent on the sideline created special opportunities for the Lions, anything less than an outstanding game from Giants' cornerback Dominique Rodgers-Cromartie could lead to a big day for Palmer and his pass catchers.
Writer's Prediction
The nightmare continues. The Cardinals outgun Manning and the Giants, who improve on Week 1 but still can't keep up.
[sc:NFL490Banner ]
1,798 total views, 1 views today
Comments
comments