These Penguins can score at will! The Pittsburgh Penguins shut out the New York Rangers 5-0 in Game 4 at Madison Square Garden on Thursday night. They now have a chance to end the series at home in Game 5. The Rangers have looked flat and out of sorts since the return of captain Ryan McDonagh.
It's do or die for the Rangers. Will they sink or swim in this all-important Game 5? Read on as we take a look at this rivalry game. For more on the Stanley Cup Playoffs, check out our complete previews for the Blues vs. Blackhawks and Islanders vs. Panthers.
NHL News and Predictions
New York Rangers vs. Pittsburgh Penguins Game 5 Preview
Where: CONSOL Energy Center, Pittsburgh
When: Saturday, April 23, 3:00 PM ET
Line: New York Rangers at Pittsburgh Penguins – view all NHL lines
TV Broadcast: NBC
Betting on the New York Rangers
The New York Rangers were buzzing about coming back after being outplayed in a 3-1 loss in Game 3. They were all bark and no bite. The Ranges allowed 69 seconds into the game, when Henrik Lundqvist allowed a rebound on a Ben Lovejoy shot. Eric Fehr poked the rebound into the net to put the Rangers down for good.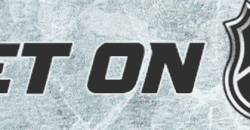 Lundqvist wasn't his usual self. He allowed four goals on 18 shots for a .778 save percentage in Game 4. It was a far cry from his previous two performances, in which he went 1-1 with a .933 save percentage. Things don't figure to get better for the Rangers goalie. He went just 13-5-4 with a 2.64 GAA on the road in the regular season. But he's been pretty good in Pittsburgh, where he went 1-1 with a 1.80 GAA.
The Rangers can't rely on their goalie alone, though. They'll need to figure out how to score after tallying just one goal in the past two games. Mats Zuccarello, who led the team with 26 goals in the regular season hasn't scored in the past two games at home. A return to Pittsburgh could get him going after he tallied a point each in the first two games of the series.
Rick Nash should also help in picking up the slack with three points this post season. J.T. Miller and Derick Brassard could also help out on the offense with three points each. Offense is important, but the Rangers will need to tighten up their defense. Their blue liners will need to do a much better job of covering Pittsburgh's otherworldly scorers.
Keith Yandle and team captain Ryan McDonagh are charged with keeping tabs on Pittsburgh's speedy forwards. Getting physical could be a good idea to help keep the Penguins honest in this game.
The Rangers are 7-3 in their last 10 games in Pittsburgh.
Betting on the Pittsburgh Penguins
Evgeni Malkin exploded for four points (two goals and two assists) as the Pittsburgh Penguins blew out New York 5-0 on Thursday night. The Pens now have a chance to end the series at home in Game 5. Eric Fehr, Patric Honrqvist and Conor Sheary also scored for the Pens as they chased Rangers goalie Henrik Lundqvist out of the building early in the second period.
Sidney Crosby had his own contributions, sending two helpers en route to the blowout. Look out for Crosby to explode for a big game in Game 5. He'll want to make up for a lackluster Game 2, failing to tally a point. He showed that he could have a big performance at home with his three-point (one goal and two assists) in a 5-2 Game 1 blowout.
The Pens' power play was in full display, converting 3 of 6 chances on the man advantage. They may be able to draw even more penalties this time around as the Rangers have to be frustrated after being outplayed at home. The Pens opened the series with a 5-2 victory at the Consol Energy Center, but dropped Game 2 4-2 with Jeff Zatkoff between the pipes.
Pittsburgh will be very confident when the series heads home with rookie Matt Murray in net. Murray has stopped 47 of 48 Rangers shots in Madison Square Garden as the Pens outscored New York 8-1. The rookie goalie went 4-1-1 with a 2.28 GAA in six home starts in the regular season.
Writer's Prediction
Pittsburgh ends the series with an emphatic 4-2 victory.
Create a betting account now and create your own postseason moments throughout the Stanley Cup Playoffs.

Comments
comments